Samsung at risk of climbing back into Microsoft's bed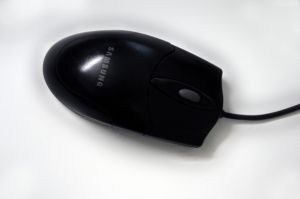 Summary: Microsoft is reportedly pressuring Samsung, by means of expensive patent lawsuits, to turn Android into "Microsoft Android" (Microsoft spyware installed by default)
THE clown called Microsoft, which claims to "love Linux", is still attacking Linux in a big way. Usually this is done more or less covertly, so enough "useful idiots" won't see it and even defend Microsoft.
The other day we saw Steven J. Vaughan-Nichols
addressing
Microsoft's attack on Android
through Cyanogen
. Microsoft wants the world to believe that it 'owns' part of Android as it even claims to be 'licensing' Android, despite having nothing to do with Android development. Microsoft actively attacks Android from multiple directions and as Vaughan-Nichols put it:
The only thing that makes me take Cyanogen's plans seriously is that Amazon and Microsoft appear to be looking into investing in Cyanogen to help create an Android software eco-system that's not under Google's control. But, honestly, even if Amazon and Microsoft backed Cyanogen to the hilt, would that really matter?

Both companies have tried, and failed, to produce a popular smartphone. Indeed, Amazon's Fire smartphone lost approximately $170 million.

As for Cyanogen, its most well-known efforts to contract with phone vendors ended up with Indian phone giant Micromax and Chinese company Shenzhen OnePlus Technology locked in a lawsuit in the Indian courts. McMaster also made no friends for Cyanogen when he declared that "Samsung couldn't build a good OS if they tried." Since Samsung is the world's number one Android phone vendor and Kondik's former employer, this doesn't strike me as a way to win sales partners and influence carriers.

[...]

Only Microsoft with Windows Phone has seen even 2 percent of the mobile market. That's not enough. Even Windows Phone fans, given the lack of support for the platform from carriers like Verizon, have given up on Windows Phone. Major companies, including Chase and Bank of America, are also no longer supporting Windows Phone.
Cyanogen will fail just like similar attempts at disrupting Android at Microsoft's behalf. But it doesn't make the above any less harmful.
Samsung
, based on some
sources
, is again leaning to Microsoft, which may blackmailing the Android leader (in terms of market share) into the agenda of "Microsoft Android" (extortion by Microsoft so as to get its way, as usual).
Engadget
, for instance, wrote that "[q]uite a few smartphone fans will tell you that a Samsung phone's Achilles' heel is its software -- you'll find a ton of (frequently unwanted) apps and features that do little besides chew up space and slow things down. You may get to wave goodbye to that cruft when the Galaxy S6 shows up, however. A SamMobile source claims that Samsung is yanking a lot of its usual pre-installed bloatware, making the GS6 "amazingly fast" compared to a weighed-down phone like the Galaxy Note 4. The titles wouldn't go away forever, but you'd have to download in-house apps if you did want them. Instead, the focus would be on a host of included Microsoft apps: Office, OneDrive, OneNote and Skype would give you some solid productivity out of the box. It's not clear if the Microsoft deal has any connection to a recent truce with Samsung over patent royalties, although it wouldn't be surprising."
Samsung was the first devices company that publicly subscribed/signed up for Microsoft's patent attack on Linux in 2007, so we wouldn't be shocked if Samsung indeed decided to play ball for Microsoft, much as Nokia and Facebook had attempted (both Microsoft-owned, at least in part).
⬆
Update: Mary Jo Foley is Distorting or Making Up 'Facts' About Microsoft's Patent Attack on Android/Linux
An article by Paul Hill, linking to
this widely-cited article
, says that Microsoft is trying to hijack Android. He
writes
the following: "It looks like the two companies settled under the condition that Samsung will pre-load Microsoft's apps on their Android devices.
"It's likely that the next Samsung flagship smartphone will squarely try to appeal to corporate users as Samsung is already extremely popular with casual users. The device is expected to be launched on March 1st at Samsung's annual 'Unpacked' event at the Mobile World Congress in Barcelona alongside the Galaxy S Edge, an offering with curved edges that look as though they may give quick access to apps, but for obvious reasons, this isn't clear."
It has been clear that Microsoft would
try hard to make Android users dependent on OOXML
and other Microsoft traps, but ZDNet, which is owned by CBS, continues to distort some facts and we must respond to that. The company's Microsoft booster (one of many) Mary Jo Foley
promotes the infiltration
by saying that "SamMobile claims the Galaxy S6 will remove pre-installed Samsung apps like S Voice, S Health, S Note and Scrapbook. These will be replaced by Microsoft apps like OneDrive, OneNote, the new standalone Office mobile apps and Skype."
Putting aside the crucial observation that this is
not
yet confirmed (see context above and bear in mind that SamMobile is scarcely known and hasn't acquired reputation), she adds some nonsense to it all by not introducing the full history of Microsoft and Samsung, including that old patent deal which apparently was more to do with FAT than anything else. ZDNet posts a summary [1] linking to the booster's [2] biased claims that add to the
unsubstantiated smear
, repeating the lie that has Microsoft portrayed as making billions out of Android, despite there being no concrete evidence (it's most likely that scaring OEMs is the goal). Given the
patterns of Microsoft propaganda in ZDNet
, we are not too shocked to see this. We do need to respond to these perceptions that are propagated to damage Android/Linux. These perceptions are mostly created and spread by sources that are aligned with Microsoft, as we've demonstrated in past years.
Related/contextual items from the news
:




The suit against Samsung over royalty payments for Microsoft's patents has been settled. It involved payments to Microsoft that Samsung had stopped paying due to claims that the former's purchase of Nokia's handset business was a breach of the royalty agreement.

Neither company disclosed terms of the settlement.





Samsung is one of about two dozen companies selling Android, Chrome OS and/or Linux devices that are paying patent-royalty licensing fees to Microsoft.