Forking (to turn Android into a Microsoft common carrier), patent litigation (to threaten zero-cost advantage), and takeovers (to annihilate software freedom)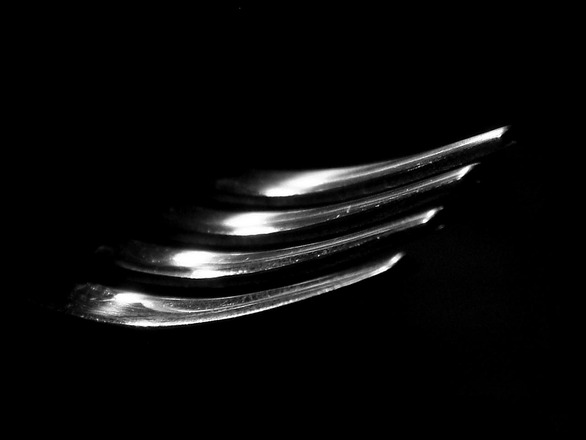 Summary: A glance at the current situation in the mobile market, where Microsoft has virtually no presence, with focus on how Microsoft is trying to intervene and wrestle with the market leader, Android
THE MOBILE market is a very lucrative one. Not only has it outgrown the desktop (and laptop) market but it also thrives -- from a business point of view -- because of a huge number of applications which many people pay for. There is a lot of money to be made in mobility, both on the software side and hardware side. Microsoft makes money from neither.
Microsoft tried hard to enter the mobile market but since the
Windows Mobile days
it barely ever succeeded. Nowadays, Microsoft's mobile platforms continue to be
called off
and Microsoft tries to rebrand, most latterly with the
Vista 10
label.
"There is a lot of money to be made in mobility, both on the software side and hardware side. Microsoft makes money from neither."As many of the spendings are gradually moving away from the desktops, the revenues reported by Microsoft decline a great deal and Microsoft even reports losses. Then, financial games (or accounting tricks) are used to make up for it. According to Wall Street media, Microsoft now "raises money to repurchase stock and repay existing debt. It sold its longest portion, a 40-year bond, at a yield that was 1.8 percentage points more than comparable government debt, according to data compiled by Bloomberg. Mead Johnson Nutrition Co. and Dr Pepper Snapple Group Inc. also sold bonds today."

This is not a sign of health; it's rather the very opposite. Its due to a rapidly-slipping Windows dominance. Rest assured that Microsoft's force-feeding of Windows will only get worse, as the British media serves to reaffirm, as does the pseudo-British media (US company with co.uk domain and some writers who happen to be British but living abroad). Microsoft's force-feeding of Vista 10 is painted as quite benign by Microsoft Peter, but most people find it infuriating.


"Microsoft's force-feeding of Vista 10 is painted as quite benign by Microsoft Peter, but most people find it infuriating."Going back to the situation in the mobile market, it could, in principle, help Microsoft find reprieve. Apple, for example, isn't doing so badly, and that's largely owing to its presence in the mobile market (especially where people have a lot money that they are willing to spend). Microsoft cannot sell mobile devices, hence it is unable to impose its APIs, patents, lock-in etc. on this market. This, in turn, harms Microsoft's desktop monopoly. Based on new articles such as "Microsoft's smartphone sales collapse and even Surface feels the pinch" or "Microsoft reports falling revenues, slowing Surface sales in latest quarter", things won't change for the better any time soon. To quote one report: "'Mobile first, cloud first' is Microsoft's new mantra, but its fiscal first quarter financial results showed growth in only one of them. Indeed, the mobile hardware business saw its revenues fall by a huge 54% year-on-year, to $1.1bn at constant currency, a sad comedown from the glory days of Nokia, and with gross operating profit of just $100m."

As readers of ours know by now, Microsoft is now attempting E.E.E. (embrace, extend, extinguish) of the leading mobile platform, Android, which is based on Linux. Microsoft tries to turn an open platform into its own proprietary back yard.

The Microsoft booster Tim Anderson now bashes Free software using a case of a company bought by a Microsoft proxy, Xamarin. To be fair to Anderson, maybe it was the editor's own bait headline, "RoboVM: Open source? Sorry, it's not working for us" (well, surely it worked well enough until Xamarin decided to take over because the project thrived and then got acquired). Microsoft and Xamarin appear to be crushing the freedom of Android, one piece at a time, after Xamarin formally took over RoboVM [1, 2]. To quote from Anderson's article:


The company, which was recently acquired by Xamarin, used to publish its core compiler under the GPL licence. However, users noticed that the latest published version on GitHub was 1.6, while the product itself is at 1.9.
So they turned from copyleft to proprietary. Xamarin sure is a kiss of death to software freedom. As The VAR Guy
put it
, "RoboVM has made its mobile app development platform closed-source. Previously, the platform was an open source product licensed under the GNU GPL."
"Xamarin sure is a kiss of death to software freedom."Quoting further: "So far, the company has not offered details about exactly what went wrong with its open source model. It has only made general statements about how its open code failed to attract many contributions and apparently made life easier for the company's competitors.

"It's also unclear to what extent RoboVM's recent acquisition by Xamarin may have played a role in the decision to close-source the compiler. But we're betting the timing was more than a coincidence."

There was also a report from the Microsoft-connected 'news' network, 1105 Media, which contains a lot of details. Given this chronology, which probably serves to indicate time overlap between takeover negotiations and the transition to proprietary, there must have been a correlation. To quote: "The six-employee RoboVM last month announced iOS 9 support in a new release, version 1.8, the final release issued under the open source GPL license. Earlier this month, the company announced updated pricing, and shortly after came news of the Xamarin buyout. One disgruntled developer attributed these events to the company's decision to revert to a proprietary source code model."

Here are some other interesting parts:


"Cool," wrote a poster identified as Carsten in reply to Müller's message. "Now we understand. You were in talks with Xamarin for a while and one of the requirements was an updated price model (no more free stuff!) and closing down the source. Thanks for translating this process into corporate bs-bingo. Attract people for years with an open source model until you attract enough users and are acquired by the next bigger fish. Then we immediately go from open source feel good to updated pricing, closed source. Genius!"

[...]

"Complaints also abounded on a Reddit thread, and a couple Google Group discussions have sprung up to investigate interest in forking the project to keep it open source..."
Miguel de Icaza
and his mates appear to love money a lot more than they love software freedom, so they squeeze this goose, RoboVM, for some golden eggs. In due course this can kill the project's popularity. Cui bono?
"In due course this can kill the project's popularity."To quote someone who commented in LXer, "I have to admit, I'm a little confused. On one hand, Microsoft open-sources some components of the .NET framework, and on the other hand they closed-source a vital tool for some Android developers. I'm still convinced that Microsoft doesn't care about FOSS or GNU/Linux, or their communities. They're simply trying to nip a market trend in the bud... they're competing in a manner that appears collaborative at first glance.

"I think it's time we took a moment to re-evaluate how we look at corporate entities that offer open-source software, and if they are susceptible to buyouts, whether their projects are viable for the community to invest precious time and effort into. RoboVM would never have been such a huge loss if it had forked from the very beginning and managed by a non-corporate entity. We've already decided not to trust MySQL any more because of what Oracle has done to it. Why should we not apply this same decision to several other company-offered projects?"

Here is another comment:


In order to put this into perspective, it is important to keep in the forefront of our minds that we are not talking about some small company out there trying in earnest to make a go of it with a free-software project. We are talking about MICROSOFT.

Of course, we have seen this pattern repeated time and time again:

FEAR:

Oh my, a small company was taken advantage of by those evil free-software developers.

UNCERTAINTY:

Well, is this really Microsoft in action or is it Xamarin or is it RoboVM?

DOUBT:

We are all supposed to wonder now if a business model involving free-software is really a good idea... Doubt, please doubt, everyone.

blah, blah, blah... I am so bored by all these pattern repetitions.
Judging this based on the article from the Microsoft booster at
The Register
(especially the headline), there is indeed a lot of FUD right now, leading people to questioning of the Free software business models. Again, cui bono?
⬆
"Gates is trying to make sure that he has a proprietary position in controlling the tools that allow you and me to access information. And that's profitable by definition. How would you like to own the printing press?"
--PaineWebber Media Analyst Christopher Dixon