Forget About Tay: Microsoft Has Serious Issues, Including Existential Ones
Dr. Roy Schestowitz

2016-03-25 16:30:43 UTC
Modified: 2016-03-25 16:31:36 UTC
Insults which earn attention and cannot be blamed (no liability) on the attention seeker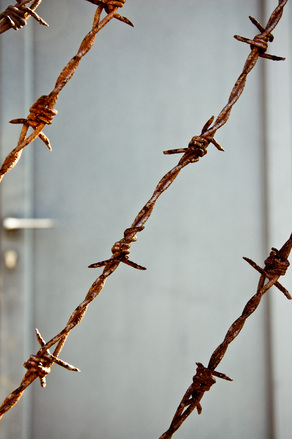 A Donald Trump-like media strategy
Summary: The media keeps obsessing over some apparent fluke which gives Microsoft press iota/attention it wouldn't get otherwise, but the real news is buried deeper inside the papers
WHILE the media is obsessed with a Microsoft fluke which some of our readers interpret as a clever Microsoft publicity stunt (attracting media attention) [1-3] there are much bigger things going on, other than the recent Microsoft layoffs. One reader, for instance, told us (or made claims) about Microsoft's role in F-35 failures [4] which the media compares to BSoD, some point out that Yahoo is under attack again [5], and there is even news about Vista 10 being a total disaster [6] that's now being compared to Vista [7] (not by us but by the British media). Don't be misled by what's known as the "news cycle". There's a lot going on at Microsoft right now that's a lot worse than some bot (nonhuman) called "Tay".
As one reader of ours who specialised in marketing put it, the fluke is "a win win in terms of publicity [...] publicity about making a big deal about this bot in the first place, and then after the obvious happens [...] marketing 101 [...] It's the Trump method as well [...] if this was an "experiment" it would have more likely have been done in the way I described [...] hence why I am incredulous towards the idea that Microsoft was just naive [...] wouldn't it be more useful to introduce this bot in an unknowing public environment to see how it interacted without interference or bias? [...] if they wanted to avoid this, they would have not advertised what this bot is in the first place, then nobody would know what it did and assume it's just another twitter user [...] I have no doubt that some of these are done in ignorance on the company's/organization's part, but this one, seems too obvious [...] note that I have no proof that Microsoft knew this was going to happen, this is just an opinion based on recent trends [...] that said, it is incredulous that an supposedly-Internet-savvy company like Microsoft wouldn't know this would happen, especially consider the amount of incidents in the past, like the Coca-Cola one where Gawker caused their campaign-bot to quote Mein Kempf [...] how do you sexually harass something that is incapable of perceiving anything, has no feelings or self-awareness, and oh yeah ISN'T ALIVE and is technology? [...] but don't worry, money-hemorrhaging Microsoft, laying off employees and killing products and divisions, still can assign a team to address this "issue" [...] I bet those fired employees can sleep easy now [...] I think they knew this was going to happen [...] a PR stunt, so they can promote the "dangers" of AI harassment or some other nonsense [...] not that long ago there was an article about Cortana "harassment" (weird questions being asked etc) and how MS actually set up a research team to deal with the "issue" of AI "harassment" [..] so by playing the unknowing victim here, MS can promote this agenda and gain regressive-left points [...] I hypothesize that MS in addition to becoming a patent troll/fog computing company is also appealing more to the regressive left and using more PC [political correctness] tactics."
MinceR, responding to the above, said that "playing the victim is popular among crybullies [...] PR experiment [...] Microsoft is not a tech company or a science company."
⬆
Related/contextual Microsoft items from the news
: