Latest Black Duck Puff Pieces a Good Example of Bad Journalism and How Not to Report
Dr. Roy Schestowitz

2016-04-28 13:38:17 UTC
Modified: 2016-04-28 13:38:17 UTC
No investigation, just churnalism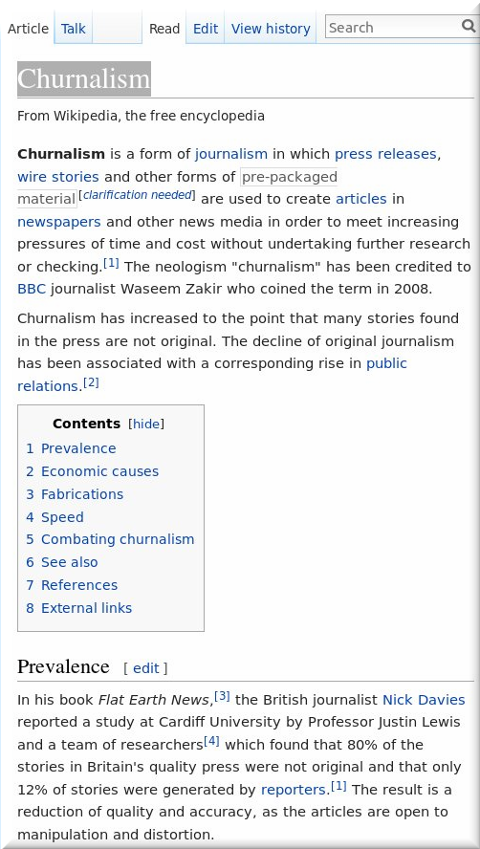 Summary: Why the latest "Future of Open Source Survey" -- much like its predecessors -- isn't really a survey but just another churnalism opportunity for the Microsoft-connected Black Duck, which is a proprietary parasite inside the FOSS community
THE "Future of Open Source Survey" is not a survey. It's just Black Duck's self-promotional (marketing) tripe packaged as a "survey". This is a common PR tactic, it's not unique. We wrote about this so-called 'survey' in several articles in the past, e.g.:
We now have more of the same churnalism and it comes from the usual 'news' networks, in addition to
paid
press releases. When
we first mentioned Shipley 8 years ago he was busy doing one nefarious thing
and
two years ago we saw him joining
the
Microsoft-connected Black Duck
. He is
quoted as saying
(
CBS
) that "the rapid adoption of open source has outpaced the implementation of effective open-source management and security practices. We see opportunities to make significant improvements in those areas. With nearly half of respondents saying they have no formal processes to track their open source, and half reporting that no one has responsibility for identifying known vulnerabilities and tracking remediation, we expect to see more focus on those areas." Thanks for the FUD, Mr. Shipley. So where do I buy your proprietary software (and software patents-protected) 'solution'? That is, after all, what it's all about, isn't it? The 'survey' is an excuse or a carrier (if not Trojan horse) for proprietary software marketing.
Here is
similar coverage
from
IDG
and the
Linux Foundation
, whose writers did little more than repeat the talking points of Black Duck after the
press release
got spread around
.
⬆