We need more leaks, e.g. UPC leaks, to shed light on who's pulling whose strings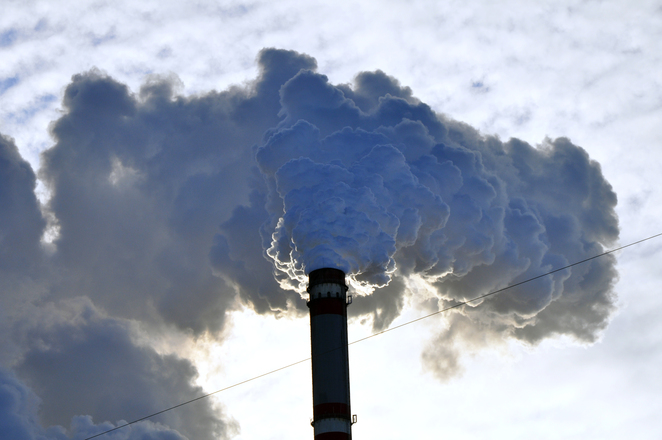 Patent pollution and "global patent warming," as Benjamin Henrion occasionally calls it [1, 2]
Summary: A roundup of news from the weekend and today, with emphasis on the elements inside the system (or the media) which push for regressive policies that benefit them financially at the expense of everybody else
THERE is progress being made toward patent justice, albeit there are self-serving elements that are parasitic and non-producing. They battle to maintain the status quo, if not to make it even worse. Below are the latest examples.
United States
The other day we mentioned the
latest disappointing move
from
CAFC
, which in essence defended patent trolls in the US (where they sparingly use software patents for extortion, even when these patents would not withstand a court's scrutiny). CAFC supporting patent trolls shouldn't be surprising given CAFC's history. Joe Mullin reacts
as follows
: "Patent reform advocates who were hoping to "shut down the Eastern District of Texas" face disappointment today, as the top US patent appeals court ruled (PDF) against a venue transfer in a dispute between two food companies."
Don't expect reform to come from CAFC, initiator of software patents. From
SCOTUS
? Maybe. Is an appeal next on the agenda? Will this reach SCOTUS?
Australia
There is a new
motion to convince the Australian government to ban software patents (officially)
. It's part of a broader motion which also suggests some of the following changes, as
covered some days ago
:
In its draft report released on Friday the commission recommends that action must be taken to "rebalance" the existing IP laws with a new system that balances the interests of rights holders and users.

The commission says that while a good system balances the interests of rights holders and users, Australia's IP system has swung too far in favour of vocal rights holders and influential IP exporting nations.
Patent attorney Mark Summerfield, along with other patent maximalists (whom he flirts with online), already
attacks/mocks the Commission
for daring to make these suggestions. Perhaps it threatens his source of income, which is basically patent wars, confrontation, saber-rattling etc.
"Now that a Committee in Australia proposed ban of swpats,"
Benjamin Henrion correctly noted
, "IBM and other patent agents calls the move "flawed"..."
We mentioned IBM's patent chief and
his response yesterday
(noted towards the end).
India
India is still
under heavy attack by the software patents lobby
(for almost a year now, as it intensified last summer). India's media has just
published this opinion
that's summarised as follows: "It's to the credit of policymakers that they have steadfastly refused to kiss this pig called 'software patents', despite it being dressed up in the lipstick of 'innovation'" (not just in software).
The article is titled
"Lipstick on a pig"
and "The pig in question is the regime of software patents being advocated by some multinational corporations (MNCs)," notes the author. Indians will hopefully get involved in this process and provide input with which to counter the lobbyists, who never grow tired (they're paid for it).
Korea
IAM 'magazine', a patents maximalist, wants us to believe that "trolling" is now "monetisation drive" (asking for 'protection money' while barely, hardly or not at all developing anything). In relation to software and BM patents in Korea (it calls these "fintech patents") it
urges the country
, which is traditionally not aggressive/assertive in the patents sense, to get more trollish. IAM itself is funded by patent trolls (in part). Not nice, IAM, not nice...
EU
In the continent where
EPO
officials regularly lobby EU officials, despite the EPO being a non-EU body, there is still an effort to bring software patents to European member states.
Here is MIP becoming
platform of patent maximalists
who do UPC advocacy (to sell their services). Well, according to
this tweet
, the article is "sponsored" (i.e. promotional) and it says:
The opt‐out possibility offered by Article 83 UPCA pays lots of attention to the choices patentees are facing with regards to their filing strategy. We focus here on defensive strategies in the new legislative framework, in particular on actions before national courts.

[...]

These uncertainties make it difficult for parties to implement a defensive strategy. Is it worth investing in an invalidity action in a national court, before entry into force of the UPC? Assuming such an action impacts patentees' choices at all, will it completely prevent the use of the UPC or only preclude the use of the UPC for a nullity action?
With UPC "uncertainties make it difficult for parties to implement a defensive strategy," so they turn to patent lawyers. The UPC is very good for aggressors and for lawyers; it's bad for everybody else.
⬆