The Patent Trolls Are Moving East as Patents on Software Lose Their Lustre in the United States
Dr. Roy Schestowitz

2016-10-30 20:16:03 UTC
Modified: 2016-10-30 20:16:03 UTC
Migration to Europe and to the Far East?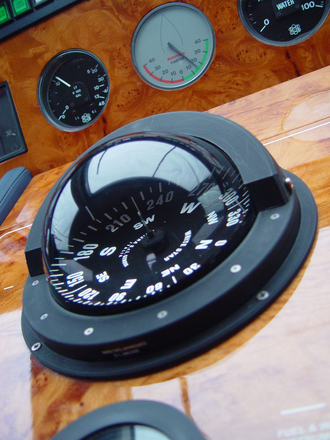 Summary: The appeal of patent trolling in the United States has taken a hit and a lot of the litigious abuse is shifting eastwards, to places that previously didn't have such issues
AS THE EPO emulates the mistakes/errors of the USPTO by ushering in software patents and pursuing the UPC (more attractive to patent trolls) we increasingly worry that the end of an epidemic in the US won't be its end worldwide.
According to recent figures from Lex Machina (which we wrote about earlier this month), the end of software patents already contributes to the demise of patent litigation there. It's a very statistically meaningful difference and it is consistent (every month). In the
words of Managing IP (MIP)
:
Managing IP reveals data on US district court patent case filing so far in 2016, as well as the biggest plaintiffs and defendants. Natalie Rahhal talks to patent lawyers to identify the biggest pressures on patent litigation

US patent case filing in US district courts fell in the third quarter, according to figures pulled from the Docket Navigator database. Some 1,130 cases were filed, down 13% from the 1,299 in the second quarter.

However, the third quarter was up 17% on the 965 cases filed in the first quarter. Patent case filing at the beginning of the year was subdued as a result of a rush of filing in November last year ahead of new rules requiring more disclosure in patent infringement complaints.
Well done to the US administration for improving patent policy somewhat, thereby reducing frivolous litigation and shakedowns. Good news for a change. But where does that leave the rest of the world?
"Well done to the US administration for improving patent policy somewhat, thereby reducing frivolous litigation and shakedowns."Judging by the patent trolls-funded IAM and its many new articles about China [1, 2, 3, 4, 5], it sure looks like China becomes more like the US when it comes to patent litigation. It's already rather chaotic. See this "sponsored article" (MIP was paid to publish this) about patent changes in China. It's like opportunists pursue somewhat of a boom there -- a boom in litigation. The same is true in Korea, Japan, Taiwan and Singapore, as we noted several times last month. Also see this article from IAM which says the Head of India's top patentee wants more patent aggression. Have they learned nothing from the mistakes of the US? Korea, for a change, is at least coming to grips with the bubble of companies/entities that are just a pile of patents, based on IAM's report about a resignation. Is Korea coming to grips with the threat of patent maximalism at long last? Here is a small sort of comparison between the situation in Korea and in China: "This blog has devoted quite a bit of coverage to one of the major divisions in China's IP policy environment – what sometimes looks like a power struggle between judicial authorities and administrative ones. An analogous situation seems to be playing out in Korea. Local media reports say the Supreme Court there has floated the idea of abolishing certain administrative procedures related to patent validity and handing over those matters to the courts, which currently only review them at second instance."


"If IAM has shifted its attention to Asia recently, it's because a lot of the ruinous action moves to Asian countries."The reason we link so much to IAM here isn't that they're accurate or objective; rather, as a matter of fact, they're pro trolls and pro litigation. It's important to know what the "other side" is saying. Speaking of IAM, this Microsoft-centric and Microsoft-powered site is now grooming Microsoft's people again, even those responsible for patent aggression and extortion against Linux.

What IAM considers to be good business sense and success we should often interpret as the very opposite. If IAM has shifted its attention to Asia recently, it's because a lot of the ruinous action moves to Asian countries. ⬆