Like Team UPC, the Internet Association (Megacorporations' Front Group) Hijacks the Voice of Small Businesses in an Effort to Steer Patent Policy Against Them
Dr. Roy Schestowitz

2016-11-18 12:18:10 UTC
Modified: 2016-11-18 12:18:10 UTC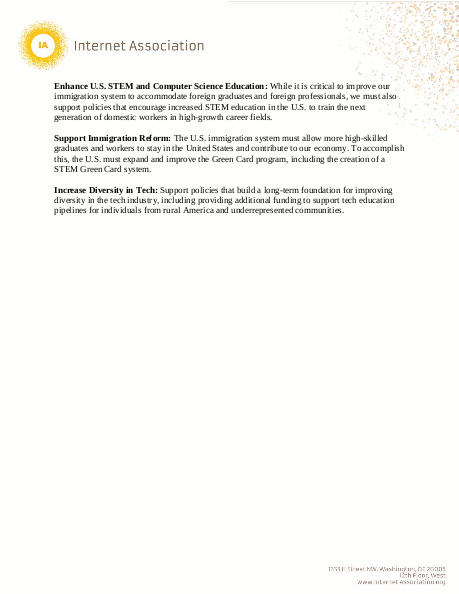 Summary: Another new example of an attempt by large corporations to speak 'on behalf' of small businesses and shape patent law for themselves, very much to the detriment of these small businesses
EARLIER this week Benjamin Henrion caught a glimpse and had a go at this letter to Donald Trump (PDF). He said that the "Internet Association speaks about patent litigation for small companies, while none of its members are small" (this can be verified by checking their site). Dimitris Xenos called it a "classic!" and we have made a local copy [PDF] as it's likely to be removed in the future, making the Internet Association less accountable for these actions.
We have become familiar with and grown accustomed to this tactic (
Microsoft has a front group that still does this, for decades now
). While the
EPO
marginalises the appeal boards (if not getting rid of these boards altogether, in preparation for the UPC) we keep seeing the likes of
Bristows
,
principal boosters of the UPC
, claiming that the UPC would be good for SMEs (a complete, utter lie,
see what SMEs themselves are saying
). The firm refuses to give up on the UPC even though without the UK it's going nowhere. See what it
has just published in its increasingly neglected blog
:
Following Finland's ratification of the Agreement on a Unified Patent Court (UPC) on 19 January 2016, the government issued on 26 May a legislative proposal (Bill 87 2016) to enable establishment of a local division of the UPC in Helsinki. The Bill's first reading in parliament was on 25 October, and parliament approved the Bill in its second reading on 28 October 2016.
It does not mention that Finland -- like the UK -- might be leaving the EU not too long from now. It's generally considered to be one of the most likely nations to leave next. Like chronic liars that speak about the UPC's impact on SMEs, the Internet Association hopes we'll lose sight of who and what it stands for. The
members are all large companies
and its just another front group of theirs.
When it comes to patents, shaping everything in favour of megacorporations (like those owned by Trump) is to be expected. It's MEGA (corporations), not MAGA. Hopefully it won't be the same in Europe;
it is under Battistelli
and it's one among many reasons he needs to leave.
⬆