Worm-like parasites and what is being proposed for battling them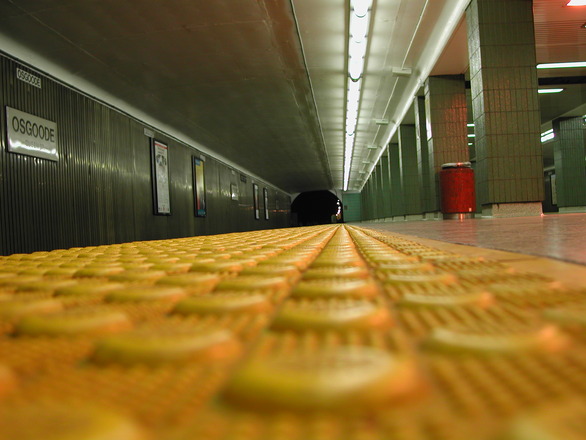 Summary: A roundup of recent news about patent trolls and suggestions that have been put forth for cutting off their air supply
AS our previous post explained, hardware giants are using patents in anticompetitive ways and regulatory agencies have begun paying attention. As it turns out, based on yesterday's blog post from IAM, patent trolls are ganging up against the hardware industry too. It's noteworthy because typically -- or at least traditionally -- trolls relied a great deal on software patents -- like those that even the EPO covertly granted.
"In 1 week,"
wrote this person the other day
, "patent trolls drain $1.5B from the US economy. Tell Congress to move on patent reform..."
This figure is somewhat controversial, but without a doubt patent trolls are a burden on society and on the industry (meaning money-making corporations, which themselves can sometimes be a burden on society). Yesterday
we wrote about IBM's latest ugly lobbying effort for software patents
-- an effort which
coincides with IBM's attacks on smaller businesses
. We kindly remind readers that it was IBM that brought power or gave rise to OIN, which was initially led by a person from IBM (Rosenthal). OIN is the IBM-led 'solution' to a lot of the problems as envisioned by IBM, I told Benjamin Henrion yesterday, after he
wrote
that "OIN CEO Keith Bergelt said OIN is useless against patent trolls" (mentioned in relation to FOSDEM last weekend). "They [IBM] get to continue to sue us and pretend software patents are awesome," I told Henrion. André Rebentisch (FFII) asked Henrion: "What to make out of this?"
Henrion replied by saying "it is an old quote from ssp website [the Stop Software Patents Web site]. Dr. Stefane Fermigier added: "Rightfully so. This is asymmetric warfare."
Remember that patent trolls cannot be sued. There is nothing to sue them
over
and large corporations now use trolls as a sort of loophole by which to harass their competitors. It further complicates the situation and serves to show just how evil the scourge of trolls has become.
The reason much of this was brought up is
this FOSDEM talk
, which we
mentioned a few days ago
. "Slides and video of our #Open #Patents talk at #FOSDEM are now available at https://fosdem.org/2017/schedule/event/open_patents/,"
their official account said
after the talk and the event had ended.
Henrion
said
he was "Watching Open Patent Office talk at Fosdem, defensive publication is useless and yet another waste of energy and time..."
"Peer-To-Patent (or Peer2Patent) failed miserably," I told Henrion, "just like OIN's equivalent effort" (which didn't even last long). We never supported the method of defensive publication, which passes a lot of the burden to the victims rather than the source of abuse.
In other news, the other day Condé Nast published
this article
about a new and high-profile troll case. Their trolls expert wrote:
It's been barely two months since Netflix added its long-awaited download feature, and the online streaming company has already been sued over it. The plaintiff is a company few have heard of: Blackbird Technologies, a company with no products or assets other than patents. Blackbird's business is to buy up patent rights and file lawsuits over them, a business known colloquially as "patent trolling."

Blackbird was founded by two former big-firm patent attorneys, Wendy Verlander and Chris Freeman. The organization owns US Patent No. 7,174,362, which it hopes will result in payouts from a internet video companies with offline-viewing features. On Wednesday, Blackbird (who tells potential clients about being "able to litigate at reduced costs and achieve results") filed lawsuits against Netflix (PDF), Soundcloud (PDF), Vimeo, Starz, Mubi, and Studio 3 Partners, which owns the Epix TV channel. All of the companies have some type of app that allows for downloading streamable content and watching it offline.
CATO, in the same week, wrote about the
TC Heartland case
-- a case which is likely to seriously weaken patent trolls later this year. Here is
the summary of it
:
Twelve years ago Congress passed the Class Action Fairness Act of 2005, much of whose point was to curb the then-rampant practice in class actions of national forum-shopping, that is, filing a lawsuit in whichever of many possible courts around the U.S. was most favorable to the plaintiff, whether or not the state or district associated with that court had a natural link to the underlying controversy (such as being the place where the alleged misconduct occurred or where its defendant had its base of operations). But forum-shopping remains rampant and damaging in some other areas of litigation, such as product liability: thus pharmaceutical cases get taken to California and asbestos cases to Illinois and New York even if plaintiffs have never set foot in those states. And in perhaps the best-known litigation bazaar of all, a large share of patent cases (44% in 2015) are filed in the Eastern District of Texas, centered on Marshall, Texas, a rural community far from most defendants and their headquarters, and known for its exceedingly plaintiff-friendly judges and juries. The result has been a series of large verdicts even on dubious claims of infringement, coupled with enormous pressure on defendants to settle cases they would have resisted with confidence if filed in a different, randomly chosen district.
This is the kind of thing which is likely to seriously impede further trolling, along with abolition of software patents (already happening in the US).
Sites that are funded by patent trolls don't wish to see that coming to fruition. Yesterday, for example, IAM used
propaganda terms of the trolls right there in the headline
("efficient infringement", not even with scare quotes like they did some days ago). This was said in relation to Korea (
"Korean IP office boss vows crackdown on efficient infringement, but don't hold your breath"
) and it is worth reminding ourselves that in Korea they disallow software patents and authorities recently went after Microsoft, for essentially 'trolling' Korean giants. Maximalists like IAM are upset.
⬆