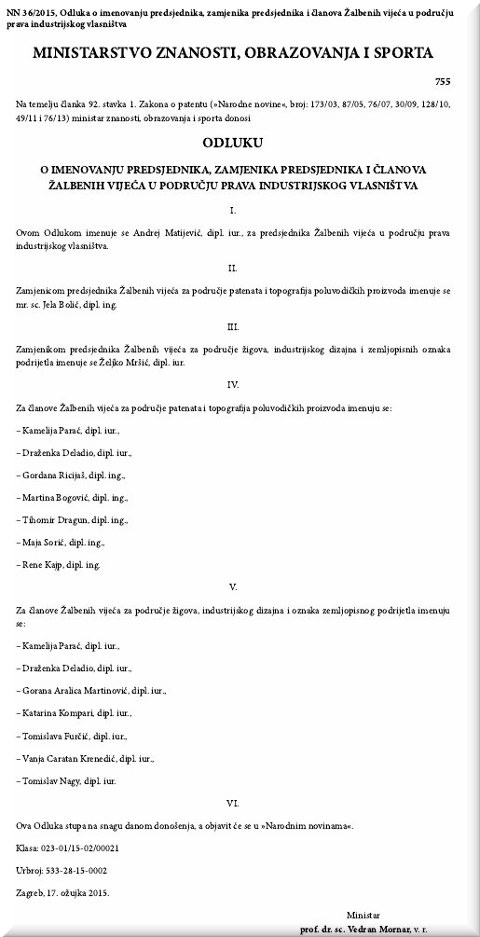 Summary: An introductory part leading to a potentially long series which examines the role that the European Patent Office played in a now-famous European scandal (known to Croatian media and suppressed by German media)
IN OUR 3 previous articles about the Lufthansa story [1, 2, 3] (in German) we explained how the EPO had been used as a tool of monetary reward if not bribes to the media as well. There is a big story which people at the top are trying to suppress. We will gradually go through all the evidence and help readers judge for themselves what exactly is happening and why German media is so reluctant to mention it.
"In 2010 Matijević was appointed as spokesperson for the Croatian branch of BSA, the Business Software Alliance."
--AnonymousAfter careful consideration of the amount of material at hand (and additional information which comes from various sources as we go along), this scandal merits multi-part series. Details about this scandal are to be published starting this weekend and go on indefinitely, as long as informed circles are able to highlight new leads. We welcome new information from anyone out there who may know more about it. Croatian media too is already on top of it (citing us). Translations of reports from Croatia would be much appreciated.

Part one will focus on Matijević.

"Further research into the background and career of Andrej Matijević (the Croatian legal representative of the Lufthansa subsidiary in the Airplus trademark affair)," one reader told us, "has revealed some interesting details. In 2010 Matijević was appointed as spokesperson for the Croatian branch of BSA, the Business Software Alliance. BSA will be familiar to readers of Techrights."

We generally regard BSA to be systematic liars. We wrote dozens or articles about the BSA's manipulations and lies. They're a political apparatus, not just an enforcer.


"given the allegedly close connections between Topić and Matijević and the fact that Topić's successor at the DZIV is his protegée Ljiljana Kuterovac, there is a suspicion that the appointment could have been influenced at least indirectly by Topić and his circle in Croatia."
--AnonymousAccording to this page, dated 22/11/2010, "Andrej Matijević, a new spokesperson for BSA Croatia, [is] a world representative of the software industry's interest in copyright and intellectual property.

"Matijević graduated from the Faculty of Law in Zagreb and mastered intellectual property rights, new technology and trade in the USA at Franklin Pierce Law Center. After working experience in several law offices in Zagreb and New York, he founded the law office Matijević, which mainly deals with intellectual property rights, new technologies, and the right advertising. Currently he is employed as a lecturer of the "Intellectual Property" course at VERN's graduate school. He is a member of numerous national and international professional associations and regularly publishes articles in professional publications, including 'Managing Intellectual Property', 'IP Value', 'Informa', 'INTA Bulletin'."

"Since then," our reader continued, "Matijević has been quite active for the BSA and has represented it at public events [1, 2]. He has also written occasional articles about IP topics for various publications such as Managing Intellectual Property (MIP).


"Back in 2008 Romana Matanovac Vučković who was closely associated with Topić's alleged political protector the former Croatian President Ivo Josipović was appointed as the first President of the then newly established Boards of Appeal for Industrial Property Rights."
--Anonymous"His articles in MIP include an feature in 2013 about IP crime law in Croatia. The most interesting detail uncovered to date concerns Matijević's appointment as the President of the Boards of Appeal for Industrial Property rights in March 2015 a position which he currently holds.

"For the moment, no details are available about the background to this appointment. However, given the allegedly close connections between Topić and Matijević and the fact that Topić's successor at the DZIV is his protegée Ljiljana Kuterovac, there is a suspicion that the appointment could have been influenced at least indirectly by Topić and his circle in Croatia.

"If true, then this would not be the first case of a politically manipulated appointment to that position.

"Back in 2008 Romana Matanovac Vučković who was closely associated with Topić's alleged political protector the former Croatian President Ivo Josipović was appointed as the first President of the then newly established Boards of Appeal for Industrial Property Rights. This was an appointment which drew some criticism at the time because of an alleged conflict of interest due to Matanovac Vučković's previous connections with HDS-ZAMP, the controversial musical royalty collecting society of the Croatian Composers' Association."

As readers may recall, the President of Croatia (another Ivo) was arrested for corruption. Ivo Josipović, according to our reader, "has been criticised and accused of corruption and involvement in financial irregularities in connection with the musical royalty collection society ZAMP. But according to available information he has never been placed under formal investigation or arrested in connection with these matters."

We have made static copies of the above pages in case they get changed/removed later (as often happens when public scrutiny comes into it). ⬆