Legacy of Microsoft's Stephen Elop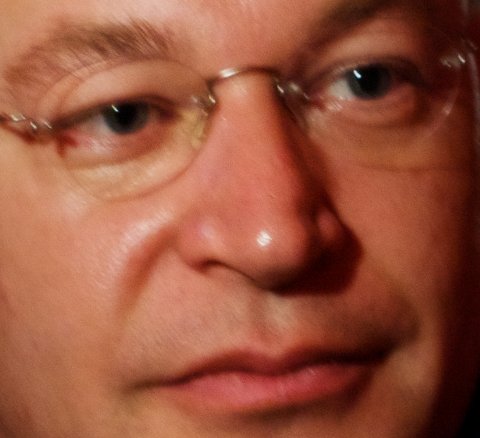 Photo by Luca Sartoni
Summary: A press release about Provenance Asset Group LLC finally surfaces and we worry it might fuel a litigation campaign against Android OEMs, much to Microsoft's pleasure
THINGS have been pretty grim at Nokia since Microsoft showed up. Not only have there been loads of layoffs but work on products -- including Linux projects -- got axed. There's nothing like that anymore. Nothing left.
Rocky Nokia has ended up as little more than a pile of patents -- a fact which we predicted back in 2011 (and it did, in fact, become a reality very quickly after all). It didn't take long for Microsoft to actually instruct Nokia to offload patents onto patent trolls -- those which Microsoft could control anyway. In a sense, as we foretold, Microsoft has truly turned Nokia into patent trolls' arsenal.
The latest passage of Nokia patents was to
Provenance Asset Group LLC
, a dodgy and mysterious new group that IAM
elaborates on
. Here are potential distribution destinations and the type of patents at hand:
While the portfolio has approximately 4,000 US assets, the overall stockpile of IP changing hands is more than 12,000 individual patents in 4,500 families – with significant coverage in key European and Asian markets - making this one of the largest deals of the last five years.

The rights, which include assets from both Alcatel-Lucent (which Nokia acquired in 2016) and Nokia-Siemens (a joint venture which the Finnish company bought out in 2013), cover a broad range of technologies including telecoms, gaming, semiconductors, software, Wi-Fi and Internet of Things (IoT).
Provenance Asset Group LLC, a group that was virtually non-existent a few days ago, has just issued
this press release
(probably its first). To quote: "Initially the assets are drawn from more than 4,500 patent families comprised of 12,000+ individual patents and patent applications acquired by Provenance from Nokia, a global leader in creating technology to connect the world. Provenance will build on this foundation by acquiring litigation-grade patents from other leading global companies."
That sounds just like IAM, but then again IAM is a stenographer for patent trolls. Who is behind this shell? "McCurdy will serve as CEO of the new company, while Lynch assumes the role of President. Quatela will serve as a special advisor and member of the board. Provenance is based in Essex, Connecticut with offices in Rochester, New York."
We expect some lawsuits and/or blackmail to come out of it. They didn't get these patents just to sit on them. Will Microsoft direct/orchestrate these attacks? We don't know yet, but we'll watch closely.
Meanwhile, based on
this new report
, MasterMine is back in action (we
wrote about it a few months back
) and
Microsoft may be in trouble again
:
The Federal Circuit reversed the invalidation of data-mining patents that Microsoft Corp. sued to nix amid infringement allegations, finding Monday that functional language alone was not enough to show the patents impermissibly indefinite for claiming both an apparatus and a method.

While denying patent-holder MasterMine Software Inc.'s appeal of a Minnesota federal court's claim construction, the panel determined the patents still did not run afoul of Federal Circuit precedent.
However this ends up, we certainly hope that Microsoft will stop attacking -- directly and indirectly -- GNU/Linux. People are not foolish and they can see what Microsoft is up to, including its lobbying for software patents.
⬆