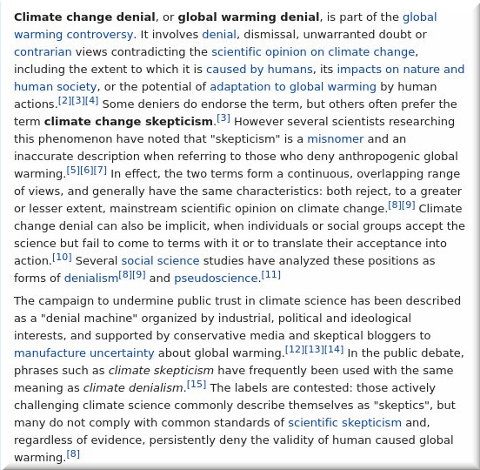 Reference: Climate change denial
Summary: The patent trolls' lobby (sites like IAM and Watchtroll or Koch-funded scholars) want us to think that patent trolls are just a myth that can be dismissed and ignored; sadly for these lobbyists, underlying facts are not on their side
THE USPTO has just celebrated Thomas Edison as though he was a legendary inventor. He was a patent troll-type businessman who preyed on actual inventors. We last wrote about it yesterday (we had written about that in past years too). The USPTO does itself no favours by using Thomas Edison like some sort of a mascot. He was a patent troll and a predator. Not something for the USPTO to take pride in. IBM then came up with similar celebrations of patent maximalism, not quite noting that IBM presently acts like a patent troll because real business runs dry. IBM threatens litigation, files lawsuits, gives patents to literal trolls, and actively lobbies for software patents.
"IBM threatens litigation, files lawsuits, gives patents to literal trolls, and actively lobbies for software patents."Seeing that a lot of entities are now being portrayed as trolls, Watchtroll's Steve Brachmann and Gene Quinn decided to come up with this headline bait ("A Poor History of Wright Brothers Concludes they were Patent Trolls"). Today's spin from Watchtroll (only hours old) is that tired old canard like "Thomas Edison Was a "Patent Troll" " by the Koch-funded Mosoff. The headlines may seem attractive (clickbait), but it's actually hogwash/whitewash of trolls -- something that's an integral part of Mosoff's career. Watchtroll is, as usual, trying to cheapen or dilute the term "patent trolls" so as to make it meaningless. Nobody ever claimed that the Wright Brothers were patent trolls (here's Wikipedia's outline of the Wright brothers patent war) except apologists of patent trolls, who sought to dispel the very existance of such a thing as patent trolls. There's a whole 'cargo cult' which revolves around denial of patent trolling (IAM does this a lot and not too surprisingly it receives a lot of money from trolls). Almost like people who deny global warming/climate change... Donald Trump likex to blame everything on "China!" (including the very discussion of climate change) and the patent microcosm uses "China!" as the excuse for almost everything (we wrote two articles about that on Saturday).

Speaking of China, evidence continues to pile up supporting our hypothesis that China is learning how to use patents -- like it does censorship -- to ban foreign players. As IAM (a trolls denialist) put it earlier today:


Veeco initiated the conflict in July 2017, telling a US judge that its market leading business in LED manufacturing equipment had been undercut by Chinese competitor AMEC through a combination of IP infringement and state subsidies. The US firm asked SGL Carbon – a common supplier – to stop doing business with its rival, and when the German company refused, it asserted multiple patents against it.
"After damaging injunction awards, US, Chinese & German companies involved in international semiconductor patent dispute bring their battle to an end," IAM
summarised in Twitter
. Those aren't trolls, but their disputes generally serve to show that nobody benefits except lawyers. They must have made a large bundle of cash out of these feuds.
After the 2017 SCOTUS ruling on
TC Heartland
(action directed primarily at trolls), it may as well be noted, the patent trolls are having a hard time moving patent litigation to places/venues like EDTX. Maybe they'll try China. As
this Docket Report
put it the other day:
The court granted defendants' alternative motion to transfer plaintiff's patent infringement action for improper venue because defendants did not have a regular and established place of business through their dealerships in the district.
How about
this tweet
which said: "What is a patent troll in reality? They are speculators. They are market makers. They buy inventions to sell. This frees up inventors to specialise. Not to be a salesman but to create. Yes. Speculators are hated. It is envy. We see them when they make money. Most fail."
I couldn't help replying with: "What is a Mafia 'in reality'? They are speculators. They are market makers. They make threats. We see them when they make money."
Trying to trivialise trolls isn't too wise a thing to do. Even SCOTUS uses the word "trolls" to refer to these. It's not just a myth.
⬆