The EPO's Lobbying Chief Apparently Came From Saint-Germain-en-Laye 2 Years After Benoît Battistelli
Dr. Roy Schestowitz

2018-06-01 04:34:36 UTC
Modified: 2018-06-01 04:34:36 UTC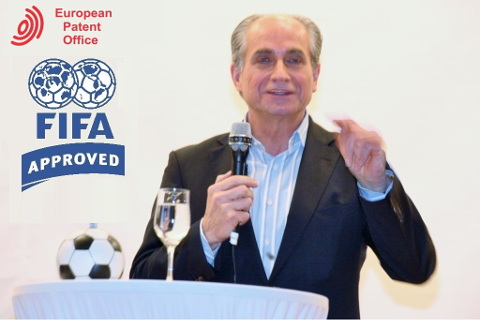 Summary: French influx in EPO leadership (what some readers call "the metastasis" of "cancer" Battistelli) is being noticed also in the Brussels Bureau
THE nepotistical nature of hirings at the EPO has become so routine that it's banal. It's no coincidence that so many managers and key consultants are French; many are former colleagues of the nepotist in chief, Battistelli, sometimes their relatives too. It's like the "Mafia model" (hiring within the family or one's trusted circles).
Recently we've been
taking about the millions of euros (EPO budget)
that are set aside as
money for Saint-Germain-en-Laye
. Battistelli's theatre (that he's in charge of) is about to be drowned in EPO cash. Did they teach courses at ENA on how to pass money from one employer to another?
In the meantime, readers have taken note of
Anne-Sophie de Brancion's background
, which she publicly discloses in Microsoft's site, LinkedIn. 2 years after Battistelli became EPO President she became the chief lobbyist of the Office ("Head of Brussels Bureau" even). She studied at Lycée international de Saint-Germain-en-Laye and Institut d'Etudes politiques de Paris, where she specialised in "EU Lobbying" (2000 – 2005). "Look [and] guess where this EPO lobbyist has studied," one reader told us, "coincidence or not?"
"Battistelli's theatre (that he's in charge of) is about to be drowned in EPO cash."We're still investigating whether there's some connection other than Saint-Germain-en-Laye (maybe family, former colleagues etc.) though it's worth noting that she attended the software patents lobbying event this week. "Back in Brussels after fascinating #PatentingAI conference with lots of new thoughts and questions on my mind," she wrote about this charade of the EPO.

Speaking of past connections, the EPO has just stated that: "The Official Journal 5/2018 is now available online" (at the EPO's Web site).

Here's the direct link (warning: epo.org link) to the page and to the PDF (warning: epo.org link). Remember that the previous one was basically spam of Battistelli's next employer and the current one of António Campinos. In this current one they're asking for submission in Microsoft Word's proprietary format, then noting "If a filed document is infected with a computer virus or contains other malicious software, it will be deemed to be illegible. The office is not obliged to receive, open or process any document with such a deficiency."

This is a hallmark of Microsoft Office. We already wrote many articles about the relationship between Microsoft and the EPO. Back then we also wrote about the EPO's activities in Brussels. ⬆