Jurists are watching this, no doubt...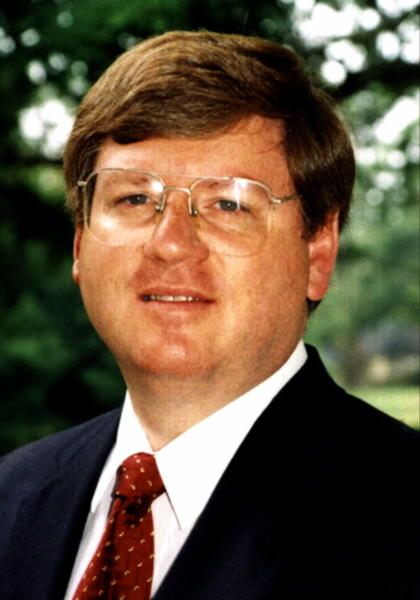 Summary: Juries and trials in Texas are still being pursued by those whose cases (and underlying patents) aren't so impressive; there's more evidence of the dangers of operating in any form as a company (or with a company) in East Texas
THE US patent system has improved; the patents granted by the USPTO have also apparently improve (the number of granted patents is declining). Patent litigation numbers are down very sharply and some prominent patent trolls have gone out of 'business' (they never had a legitimate business).
"Patent litigation numbers are down very sharply and some prominent patent trolls have gone out of 'business' (they never had a legitimate business)."In the midst of it all we have sites like IAM constantly marketing patent trolls, as we've just demonstrated (about an hour ago). The goals of IAM aren't hard to decipher and it's ever more obvious when one looks at IAM's funding sources (sponsors).

In its latest printed issue IAM published Gautham Bodepudi's article about patent trolls. To quote the outline:


Patent trolls are generally regarded with disdain and lawsuits designed to extract low-value settlements are treated as nuisance litigations that take advantage of the costs of defence – but in reality, things are not so simple

The Federal Trade Commission (FTC) 2016 Patent Assertion Entity Activity Study, which tracks early-stage costs for defending a patent case, defines 'nuisance settlements' as those that settle below $300,000. The study concludes that "[n]uisance infringement litigation... can tax judicial resources and divert attention away from productive business behavior".
Then, behind a paywall, starts the spin. Most scholars if not virtually all of them speak out against patent trolls. A literature survey of their studies on this topic is pretty revealing. Some of them appear to be reading
Techrights
regularly.
Trolls in the United States have long relied on Texas. That's because Texas (the Eastern District in particular) actively advertised biases; much of that changed a year ago due to
TC Heartland
. Texas was no longer able to attract as much patent lawsuit activity as it used to. The most ruthless patent trolls try to work around
TC Heartland
, but that usually fails (they misinterpret a company's place of business, e.g. by associating it with where a warehouse exists or where some data is warehoused). One such entity, SEVEN Networks, is trying to drag Google down there. Never mind if Google has nothing to do with Texas. Updates on Eastern District of Texas litigation by SEVEN Networks LLC against Google has been published
here
. Texas isn't where Google came from or is operating, so this is what happens: "The court denied Google's renewed motion to dismiss for improper venue because it had a regular and established place of business in the district through its Google Global Cache servers housed by third-party ISPs."
So basically the district court pretends that Google is a Texan firm because some data of Google is stored in Texas; another reason for companies to start avoiding if not boycotting companies from East Texas?
What about foreign companies?
TC Heartland
does not say much on the subject, but there have been key cases since (several months ago), so now we see foreign companies going after other foreign companies using patent courts in Texas. This has become fashionable after
TC Heartland
because that might be the only 'business' left in Eastern Texas.
Dealing with KAIST and Hanyang,
IAM says
that they're chasing the notorious Rodney Gilstrap because he has a reputation for helping patent trolls. To quote:
One month after the Korea Advanced Institute of Science and Technology (KAIST) won a $400 million jury verdict against Samsung there, another top Korean research university is asserting its patents in the Eastern District of Texas. Hanyang University, a private institution in Seoul known for its engineering school, is accusing Huawei of infringing two patents related to mobile interfaces. Hanyang's suit (like KAIST's before it) has been assigned to Judge Rodney Gilstrap. The patents-in-suit cover a feature of smartphones known as 'one hand mode' which adjusts a phone's user interface to make it easier to use with a single hand.
Another new story from the Eastern District of Texas involves Huawei, which was
mentioned
in
this new post the other day
along with
Qualcomm
. Watch what courts in Texas
will deal with
: a former Huawei patent.
Microsoft and Samsung were both sued earlier this week in the Eastern District of Texas over the alleged infringement of a patent owned by the NPE Altair Logix. The patent in question relates to semiconductor technology and was also asserted last month against Texas Instruments. According to RPX Insight, Altair Logix is an apparent affiliate of IP Edge, one of the most prolific filers of patent disputes in the last few years. What adds an extra level of intrigue to this latest assertion is where the patent in question comes from.
Michael Loney has
these new statistics from the Eastern District of Texas
:
RPX has revealed data on the fairness of US jury verdicts, with defendants winning in the Eastern District of Texas 50% of the time – a more balanced figure than nationwide
The problem is that jury verdicts on patents are potentially silly because juries rarely understand the inventions at hand. It's not their professional domain. Not a suitable trial form. We said this many times before. Some juries don't understand patents as a concept, let alone the the patents at hand. Juries are fine for some kinds of trials, e.g. robbery; Such trials are unsuitable for patent matters, however, as patents tend to be specialised. Many judges who rule on such matters also decide on software patents without actually understanding software (having never written any).
Here is
another new example of it
:
Schwendimann v Arkwright Advanced Coating, Inc.
"Following a jury trial," the Docket Navigator summarised, "the court denied defendant's motion for new trial and rejected defendant's argument that the jury's damages award was excessive."
Recently we saw how juries can have a say on huge sums of money, over a tenth of a
billion
dollars,
as noted in this post about IBM
. It's a subject that Watchtroll
belatedly covered
and IAM's Richard Lloyd continues to celebrate
*
. He acts like nothing but an IBM propaganda front for patent troll agenda and
still gives only IBM's side of the story
(separately,
Lloyd spoke of "IP value creation market"
). To quote:
In the aftermath of IBM's recent $83.5 million patent infringement victory over Groupon, Big Blue's counsel in the case John Desmarais told IAM that the award was another sign that the market was improving for licensors. He described the tech giant's win as a "shot in the arm for all licensors" with the jury's finding of willfulness opening up the possibility of even greater damages and attorneys' fees. Desmarais is one of the best-known patent litigators in the US and was the driving force behind the creation of Round Rock Research, the licensing business formed in 2009 to monetise a large portfolio...
How about giving Groupon's side of the story? Well, do not expect that from the patent trolls' lobby.
⬆
________
*
His colleague Timothy Au is
cheerleading for patent aggression again
, "[b]ased on a survey with 165 responses across a range of sectors and a number of separate sectoral analyses..."
Another colleague of his, Jacob Schindler,
covers
that same old scam again. Something along the lines of, "buy my patents for a high price and then I'll leave you alone..."
To quote:
According to USPTO assignments recorded yesterday, Xiaomi bought a US patent portfolio from Philips in the run-up to its June initial public offering. It looks as though the assignments, which were executed in March, included around 350 global assets in total. The documentation lists over 130 US patent numbers. There are also rights registered in Japan, South Korea, Taiwan, India and a range of European jurisdictions which include Russia and Turkey. Interestingly, there don't seem to be any Chinese patents included in the deal.