A single incident if not a few incidents can be highly corrosive to an institution's name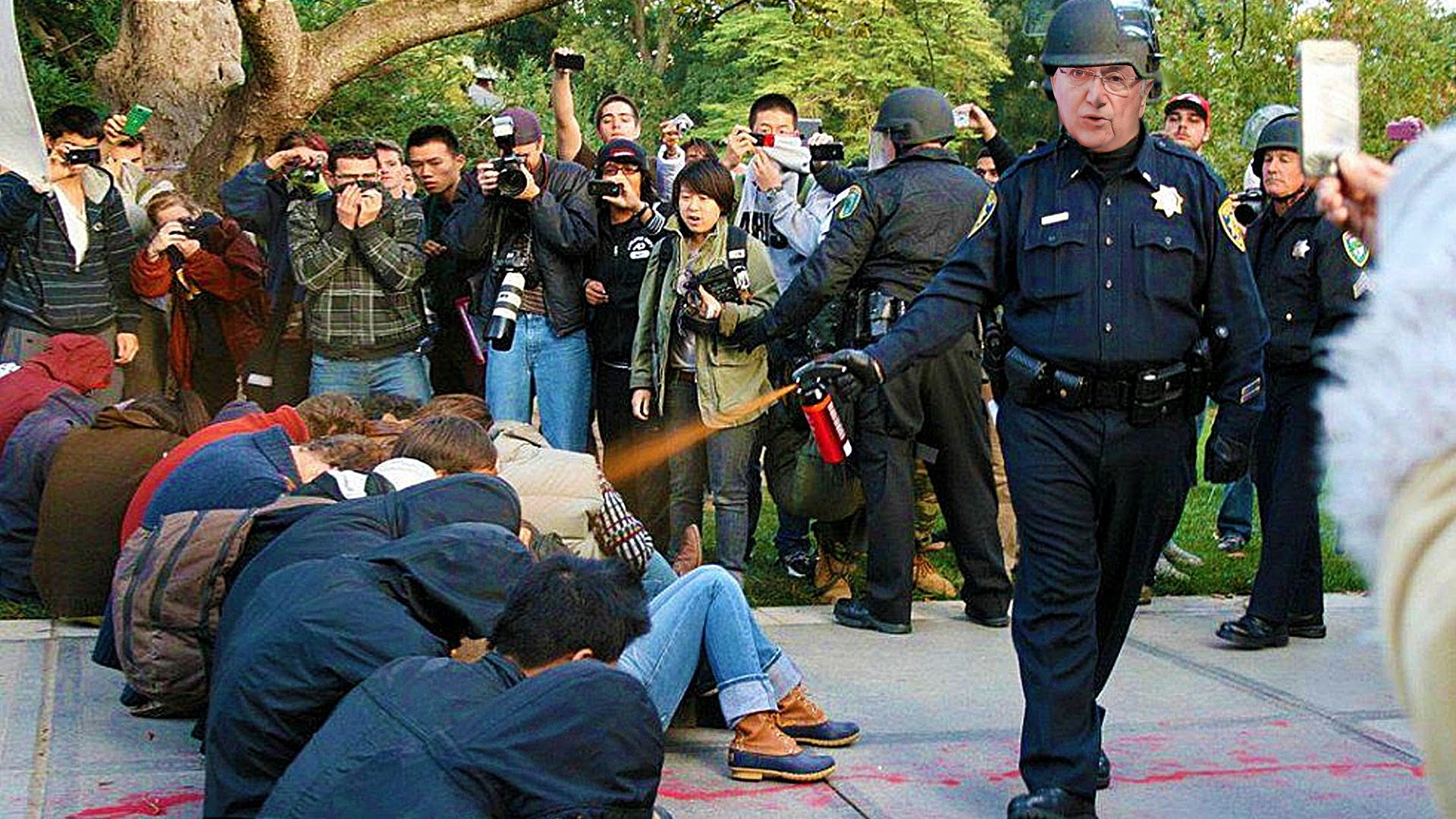 Summary: Team Campinos, formerly known as Team Battistelli, is failing to show that things have changed at the European Patent Office (EPO) because software patents are being advocated every day, even patents on life/nature/animals/plants/seeds/beverages
"EPO study reveals the trends in self-driving vehicle innovation and the massive growth in European patent applications in this field in recent years," the EPO wrote yesterday. I personally wrote some software to that effect, so it bothers me to see the EPO promoting buzzwords (see the remainder of this tweet) to describe what I know to be mostly statistics and geometry, i.e. mathematics.
"The confidence in European Patents will continue to erode if they work around the law or violate the law.""We have just published this summary of our conference on patenting #artificialintelligence," the EPO then added, using that old foolish buzzword "AIpatents", which is very obviously software patents or patents on algorithms. Who do they think they're fooling?

The 'Battistelli of WIPO', Mr. Gurry, is meanwhile propping up this same software patents agenda using the "AI" buzzword -- the same dirty trick as "AIpatents" from the EPO. As IP Watch put it yesterday:


WIPO Sheds Lights On Artificial Intelligence Patenting Trends In New Report



The World Intellectual Property Organization today released its first report on artificial intelligence showing a sharp rise in patenting activities over the last few years. WIPO Director General Francis Gurry called artificial intelligence a "game changer" during a press briefing yesterday and said WIPO hopes to spark a conversation on the issue among its member states this year. As in most other fields, leading patent offices are the United States and China.
We previously showed how the U.S. Patent and Trademark Office (
USPTO
) had worked around 35 U.S.C. ۤ 101/
Alice
(
SCOTUS
) by copying "AI" from the EPO. It copied some other buzzwords from the EPO.
"The EPO should never grant patents on life and on maths. Never."The confidence in European Patents will continue to erode if they work around the law or violate the law. Courts aren't in the business of granting patents but delivering justice, grounded in underlying laws. The EPO should never grant patents on life and on maths. Never. As this article from EUbusiness in 2017 (and also a couple of months ago, "Headlong rush on UTP directive is jettisoning EU principles - and won't help any farmer"), there's a growing perception that the EU and the EPO are against small businesses, farmers, etc. It's hard to disagree because this perception is correct. IPPro Magazine wrote this article yesterday. "Controversial tomato patent revoked following Syngenta withdrawal," the headline said, followed by:


Syngenta has withdrawn a controversial European patent on a tomato plant derived from conventional breeding following massive public outcry.

Following Syngenta's withdrawal, the European Patent Office (EPO) has officially revoked patent EP1515600 which claimed tomato seeds, plants and fruits as its invention.

The aspect the patent claimed to invent was not genetically engineered but was derived from conventional breeding.

The pressure group No Patents on Seeds, which is a vocal opponent to the EPO's stance on animal and plant related patents, said some 65,000 individuals from nearly 60 countries and 32 organisations participated in the opposition.
Why was it granted in the first place? Whose idea was it to allow such patents? The appeal boards that are being intimidated by Office management? Whose independence is virtually non-existent (not free to judge without fear of consequences any longer)?
"Patent trolls would benefit from this the most because this is their business model."As we've demonstrated using many new examples over the past week (even yesterday), including some from the highest British court, upon closer inspection a lot of European Patents turn out to be bunk and patent courts in Europe do not tolerate these.

Florian Müller's many posts (as of late) about Qualcomm culminated in this one yesterday:


Four Qualcomm patent suits against Apple dismissed by Munich court, four others in zombie mode



[...]

These are eight cases because there are two cases for each of the four patents, always one against Apple Inc.--the U.S. HQ--and one against two European Apple entities. The older ones of the four patents-in-suit (too old to be challenged before the European Patent Office post-grant, but they are being challenged in the Federal Patent Court of Germany), EP1956806 and EP1955529, are not infringed--for the aforementioned reason (no "standby"). That disposes of four of the eight cases. Qualcomm can appeal, but the "standby" question appears to be an insurmountable hurdle for Qualcomm, and the EPO opinion on the other two patents, while neither final nor binding on the Federal Patent Court of Germany, strongly suggests that the entire patent family is doomed to be invalidated.

Non-infringement was successfully argued for Apple by Freshfields Bruckhaus Deringer's Prince Wolrad of Waldeck and Pyrmont.

Instead of outright ordering a stay of the other four cases (over the two younger patents the EPO deems invalid on a preliminary basis), the court made the procedural decision to give Qualcomm a chance---by way of a reopening of the proceedings--to respond to the EPO's preliminary findings of invalidity. That's because the EPO opinion came in so shortly (just about a week) before today's ruling date in the infringement cases.

[...]

Also, the EPO's opposition hearings will take place later this year, so if the Munich I Regional Court allowed enforcement (which wouldn't matter because iOS 12 contains a workaround) but the EPO issued a final (though appealable) revocation decision later, it wouldn't look good, while the EPO's preliminary opinion justifies a stay of those four cases (short of a silver bullet on Qualcomm's part), and should the EPO change mind, Qualcomm wouldn't have lost much time for enforcement.
We previously covered some rejected (in German courts) European Patents and yesterday Kluwer Patent Blog and
IP Kat
mentioned a
FRAND-related ruling in Germany
and
SEP in England
(those two things are closely related). Reading between the lines, it seems like the EPO is totally disconnected from the rule of law and courts' decisions reflect/show this. What good is a patent that courts do not care for? It's just a piece of paper, usable for extortion purposes at 'best'. Patent trolls would benefit from this the most because this is their business model. They just 'monetise' things of no market/real-world value.
⬆