The Linux Foundation Turned Linux.com Into an Advertising Site
Dr. Roy Schestowitz

2020-06-17 06:15:07 UTC
Modified: 2020-06-17 06:15:07 UTC
Linux.com used to be an actual journalism site, but not anymore (Linux dot commercials)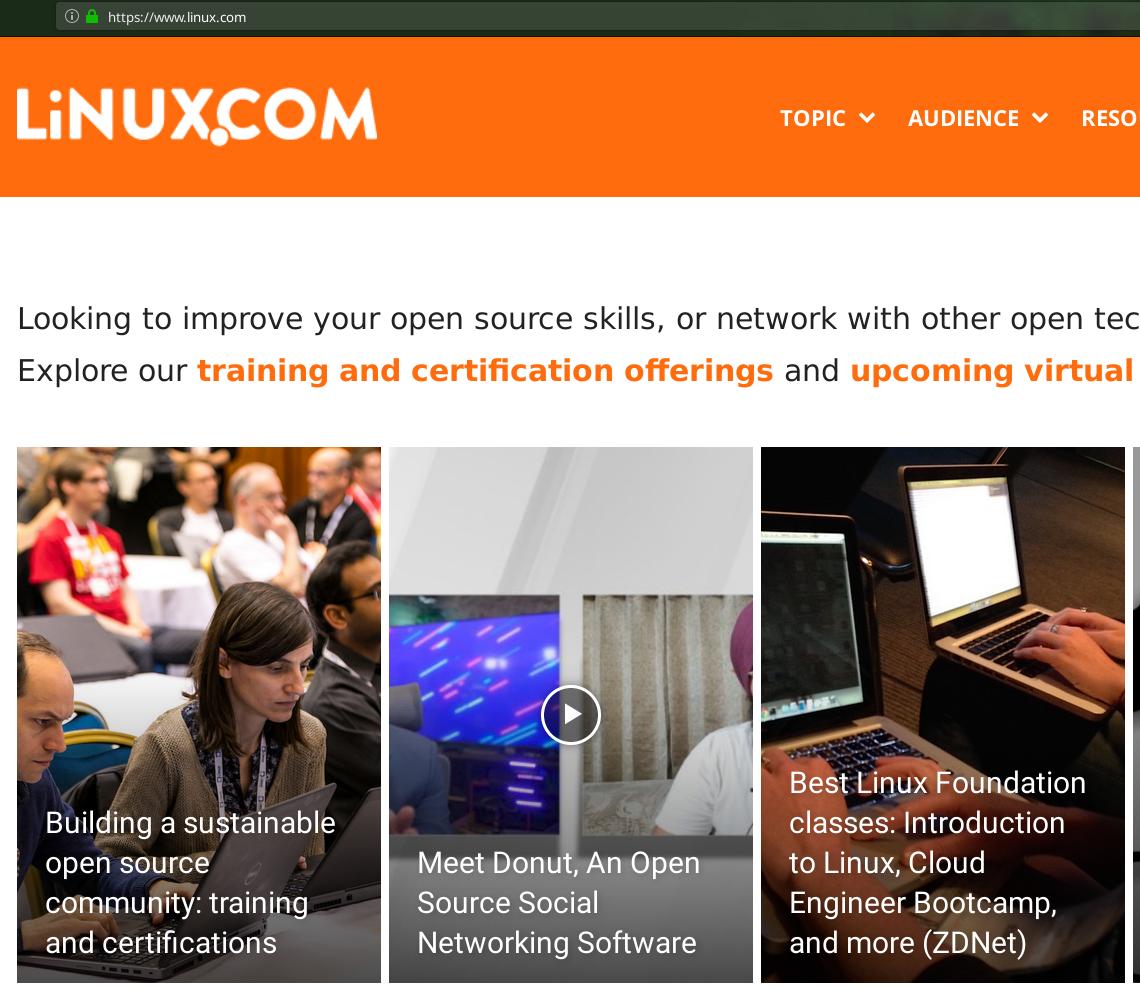 The LF 'trash heap'; shameless self-promotion and other garbage, not journalism (screenshot taken minutes ago)
Summary: One year after the management (or Board) of the Linux Foundation decided to lay off all the writers and editors the site known as Linux.com has been transformed into a laughable marketing apparatus, not a source of original news or even meaningful commentary
IT IS no exaggeration to say that the Linux Foundation (LF) totally ruined Linux.com, a site with a tradition two decades old. It simply became a marketing site, having gutted all the real journalists and left in tact only the one doing promotional puff pieces for LF sponsors (see the brochure; those are all scripted). The site is still riding its past momentum (and subscribers; what's left of them), but those too will be lost if this current trajectory is followed and the current style carries on.
It's truly a shame that what many people out there will be left to assume is the "official" site of Linux (because of the authoritative domain name) is a pale shadow of its former self and an utter embarrassment. Unlike Linux itself. There was so much potential to it; the LF had the budget.
Like TFIR.io, which became a marketing/spam site after its rebrand (it used to be Muktware, TheMukt and LinuxVeda), Linux.com nowadays has nothing to offer but PR noise. Sponsored, 'prepared', shallow pieces. Sometimes it's even being leveraged to
funnel traffic (money)
to TFIR.io (same editor), which says a lot about ethics... look
who writes the official blog posts
.
"It's truly a shame that what many people out there will be left to assume is the "official" site of Linux (because of the authoritative domain name) is a pale shadow of its former self and an utter embarrassment."Linux.com has become the failure TFIR.io already was. Half of the videos produced in recent months hardly exceed even 100 views (which means many "subscribers" are zombies or fake). But the real goal is marketing, reach isn't what's important. Information is a side concern, an afterthought.

Well, at least we know the direction Linux.com is going... ⬆