[Video] Open Source Initiative (OSI) Board of Directors Chair and Former Treasurer: Half of Our Money Goes to Microsoft Stuff
Dr. Roy Schestowitz

2021-12-30 10:35:29 UTC
Modified: 2021-12-30 10:35:29 UTC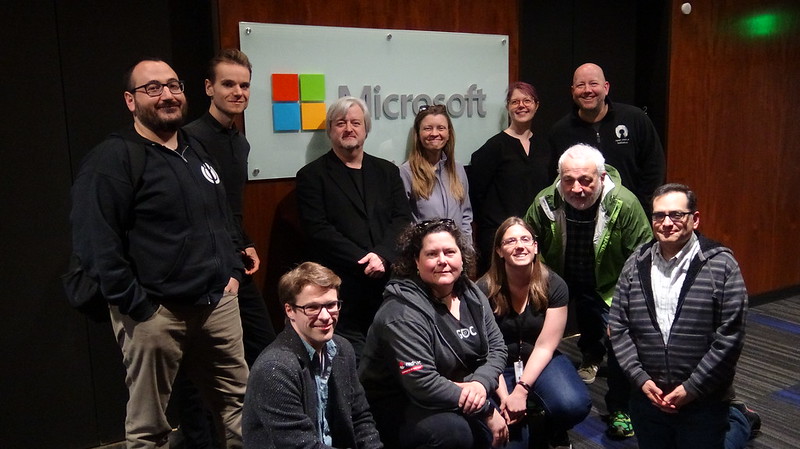 Summary: Last year's talk from Mr. Joshua R. Simmons will prove rather problematic to Stefano Maffulli, the new leader who is dodging all the relevant topics while OSI/Microsoft falsely report me to Twitter [1, 2]
Latest on this
:
Stefano Maffulli wrote on 30/12/2021 06:35: > I'm sorry Twitter suspended your account. Do you have an account on a mastodon instance?

Someone reported that tweet about the OSI, based on false grounds.

No, I do not use mastodon; how does that make is OK that someone misused COVID-19 to suspend my account, based on a false report?

Can you not see how your 6-figure salary from the OSI blinds you to real issue? Josh has already said openly that half or more of the OSI's budget is devoted to ClearlyDefined. I have this on video. He said it himself, twice. And he should know as treasurers and head of the board.

I'm open to a serious conversation here; asking me if I have a mastodon account seems like topic shifting.
Also:
Stefano Maffulli wrote on 30/12/2021 06:41: > I don't know who reported you to Twitter, it wasn't me. I'm sorry they suspended your account. > > The contributions from Microsoft and GitHub aren't the majority of OSI budget. I don't know where you got that number. Our tax report for 2021 will be published asap. Until then you can estimate by looking at their contribution levels reported on opensource.org. You are using a straw man argument. What Josh said, twice, was that half or more of the OSI's budget is devoted to ClearlyDefined, not that half of the OSI's budget comes from them.

I have very good reasons to believe, as I've explained publicly, that the report to Twitter came from someone associated with the OSI. I'd take your word that it was not you, personally, but the issue needs to be rectified; there are now 2 issues: 1) OSI censoring critics (this is not the first time) 2) OSI helping proprietary software agenda, in defiance of its original mission.

Put aside the salary and consider the situation from a fresh pair of eyes; I sincerely gave you the benefit of the doubt, but I'm not seeing the OSI improving, only looking to cover up what's happening.

It is as clear as daylight that ClearlyDefined is designed to fortify Microsoft's proprietary software. You, as one who used to oppose Microsoft, are smart enough to see this. So is Simon, but the moment he surrendered to them he began being evasive about this whole affair.


COVID-19 misinformation
comes from many British politicians including the Prime Minister
, shamelessly looking to deflect/divert blame for
terrible policy designed to serve oligarchs at the expense of public safety
.
Isn't it funny that Twitter will let the issue be leveraged to censor/suspend critics of corporate abuse and outright
ban
people who
point out patent issues that prevent wider access to vaccination
?
This is a longstanding problem
.