OSI Taken Over (Even More Than Before) by Microsoft, Whereas FSF Removes Troublemakers
Dr. Roy Schestowitz

2022-03-03 16:20:20 UTC
Modified: 2022-03-03 16:24:03 UTC
Video download link | md5sum 81464650c130041e9d942408553f3cee
Promising Changes in FSF
Creative Commons Attribution-No Derivative Works 4.0
Summary: The Open Source Initiative isn't what it's called; it's becoming more and more like a front group of proprietary software, offering sinister technology giants a bunch of openwashing services; contrary to that, the Free Software Foundation (FSF) fought to regain its identity and this week we saw evidence of that
THE video above concerns the appointment of Zoë Kooyman, which we mentioned two days ago. Since doing that video, based on this announcement, Kooyman herself wrote this statement, shown above in the video.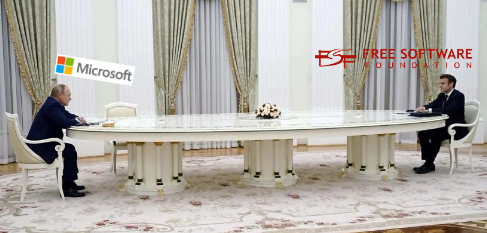 Some people have been asking what it means to the FSF (and to GNU), so I wanted to respond in the form of a video ("No Derivative" so people cannot distort what I actually said). Kooyman was in fact selected (promoted) months ago.

It has meanwhile been advertised by the new chief of the OSI that, following his admission that half of the OSI's budget goes to Microsoft, there's now even more of Microsoft inside the management and steering team. "He is Director of Developer Policy and Counsel for" Microsoft. Now he's also a Director at the OSI. To quote: "Joining the board as a Director is Justin Colannino, who was appointed by the board in January. Justin joins us with a decade of experience representing clients at the intersection of free and open source software communities and for-profit enterprises. He is Director of Developer Policy and Counsel for GitHub where he advocates for developers' ability to innovate, collaborate, and have equal opportunity. Justin also serves as Senior Corporate Counsel, Open Source and Standards for Microsoft where he is part of a small team that oversees legal processes to enable open source engagement at massive scale, as well as maintaining an active pro-bono practice for free and open source software communities."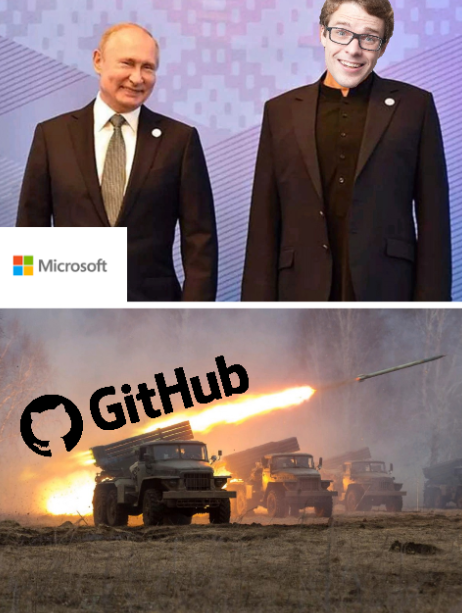 When it comes to advocacy, the OSI has been dead for years. No wonder many have left. Drew DeVault thinks he can change OSI for the better, but the OSI is already thoroughly infiltrated and it'll resist any meaningful change. The board now has a Director who is clearly hostile; those are people who are attacking Open Source and Software Freedom (GitHub is an attack on both; it is also an attack on communities and on Git itself (EEE)).

The OSI isn't merely irrelevant. It's just dead. Or in the words of an associate, "OSI is more than dead, it is malignant." Don't waste even a single dollar on it. Microsoft already subsidises this front group, just like it does the Linux Foundation, which openly attacks Linux and even advocates/promotes the competition of Linux. Sure, it calls itself the "Linux Foundation", but that doesn't mean it really cares about Linux (look who runs it!) and similarly the Open Source Initiative is happy to promote Microsoft's proprietary software at the expense of Open Source. ⬆