Aggressive Microsoft Marketing/Lies as Bing Falls Closer to 2% Market Share, Google Gains More Share (ChatGPT Has Only Harmed Bing, Which Has Layoffs Too)
Dr. Roy Schestowitz

2023-04-24 12:04:05 UTC
Modified: 2023-04-25 09:28:06 UTC
Example of media 'spam' today (just yet more of that "GOOGLE IS DEAD" talking point;
ever since ChatGPT was introduced Bing consistently lost share
; it is a
de facto censorship and distortion machine
):
What has "Bloom" been smokin'?
Consider the public data.
Microsoft is down, not up
: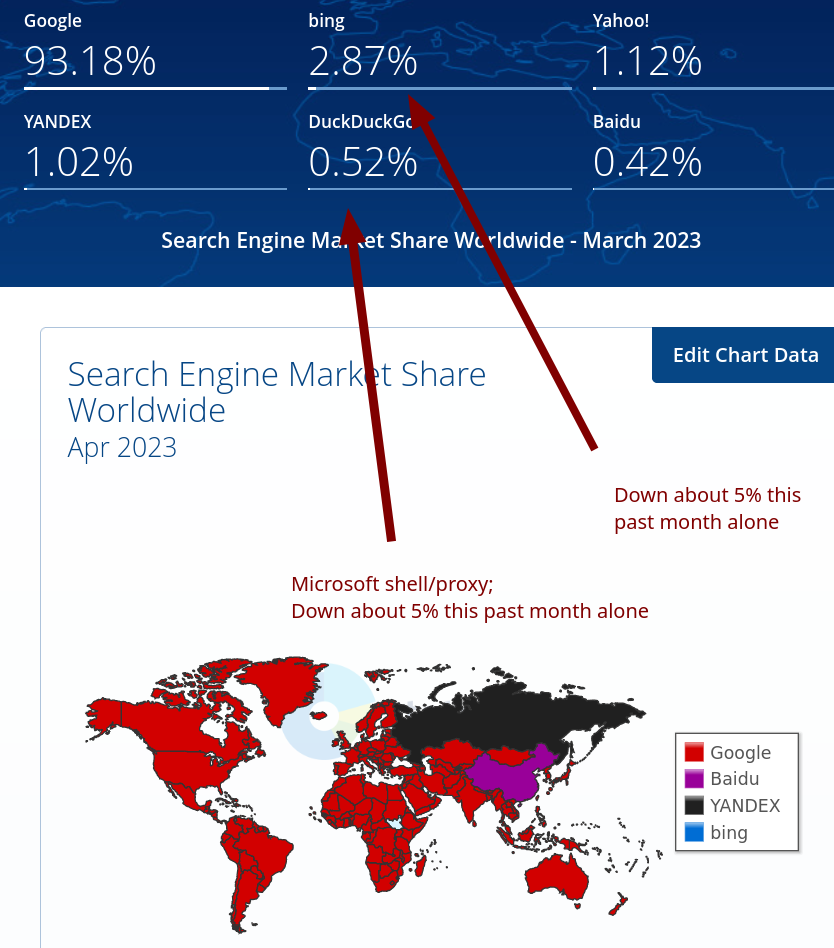 Summary: There's a lot of noise in the media today*; it serves to distract from a fresh round of Microsoft layoffs
_____
*
Microsoft trolls including
'Gulagboy' Matthew Garrett
also did a lot of a very aggressive trolling
in IRC yesterday
. This is bordering on the criminal.