SiliconANGLE: Sponsored by Microsoft and Red Hat to Conduct the Marriage Ceremony
Dr. Roy Schestowitz

2023-05-24 15:20:18 UTC
Modified: 2023-05-24 15:20:18 UTC
Related
:
SiliconANGLE is Selling Coverage (Fake 'Journalism')
Earlier this week
:
IBM Loves Microsoft
*
Yesterday
:
The transformational journey of Microsoft and Red Hat: A commitment to open source and cloud technologies
(openwashing and "clown"-washing of
mass surveillance
or
imperialism
through systemic outsourcing)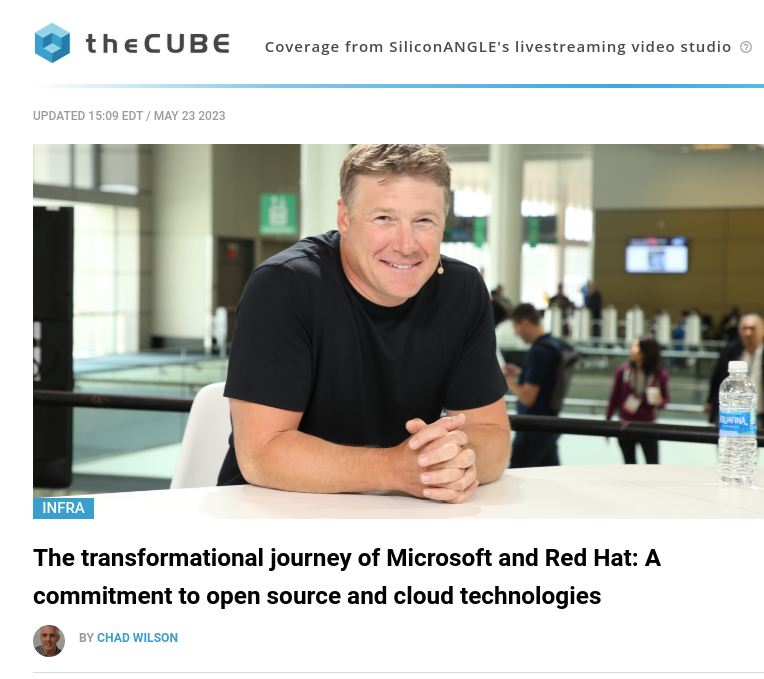 A huge proportion of articles and videos in that site are sponsored by the company/ies this coverage is about and sometimes they even disclose this, albeit only at the very bottom (in small fonts). This is no exception: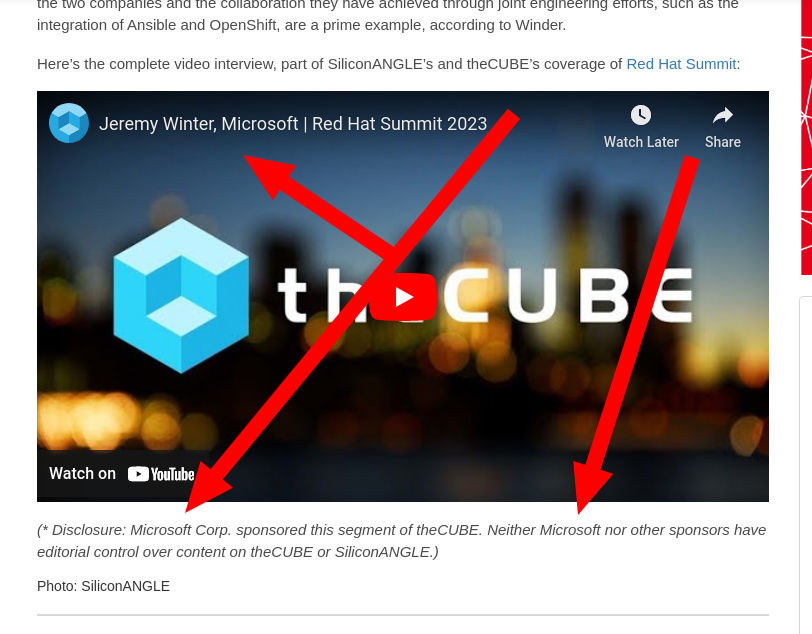 Summary: SiliconANGLE insists that paying SiliconANGLE money for coverage does not lead to bias, but every sane person who keeps abreast of SiliconANGLE -- and I read their entire feed every day -- knows that it's a ludicrous lie (Red Hat/IBM and the Linux Foundation also buy puff pieces and "event coverage" from SiliconANGLE, so it's marketing disguised as "journalism"
_____
*
As a GNU developer put it in a message to me,
"IBM not only loves Microsoft, they might secretly be married! :-) Since 2019, I surmised that the Microsoft-led plan is to squash the Free Software Movement and the FSF in order to make the Linux Foundation the centre of FLOSS. That way, Bill [Gates] and company will have complete control. I also believe that the 2019 attacks to remove RMS from the FSF were already in tow when they found opportunity in RMS' email concerning Epstein and Minsky. What RMS needs is a board that understands the dynamics of management and marketing as well as being strategically savvy in the game of mega corporate power play. People who can't be bought."