Video download link | md5sum d1aa183b4adca3c55c50942e11d982fd
Summary: The ethnic-cleansing IBM has brought overt racism to Free software, showing that nothing has truly changed since its dark past with Nazi Germany (or the Nazi Party) as its second-largest client; all that changed -- however slightly -- is the dictator (or Fuhrer), the communications/PR strategy, and the subjects of scapegoating
THE Free software community needs to shun racism. I agree with IBM on that. As such, we might need to shun IBM. Because IBM isn't just historically racist but also presently racist -- just like Microsoft is racist for that matter (it's very profitable at the state level). Ignore the projection tactics or the façade they pay for, e.g. by Linux Foundation PR campaigns (the so-called 'Linux' Foundation is itself spreading racism).
Those who fail to see how
'Big Tech'
promotes racism may have been cheaply indoctrinated (brainwashed on the cheap with 'slush funds'), mostly by manipulative deflection tactics. It helps distract from their
own
actions. It's a very old playbook (not in the Ansible sense). You constantly accuse others, e.g. the Free software community, of what you yourself are deeply culpable of. What they refer to as "community" (they never speak about freedom, it's not economic to them) is in fact a
fake
'community'; they've redefined community as "our staff" or people whose efforts (as
unpaid volunteers
) they 'farm' using
malicious sites like GitHub
, where they promote
non-reciprocal
licences, i.e.
not
copyleft.
GitHub actively attacks copyleft
.
"This is a dark day for the Fedora project, but those who run the project are mostly IBM employees, so don't expect anybody from Fedora to condemn this."Those who have been following Planet Fedora for years (as I have) will have noticed -- or can certainly still notice -- that, as a project, Fedora is almost as dead as CentOS and the months-old Fedora statement on RMS showed that Fedora is nowadays little but a mouthpiece of IBM. They've put much of Fedora on Github (not accessible to people from particular nations) and AWS, which works for the US Army and discriminates against many millions of people. When induction, deduction, and stigma/stereotypes intersect, the racism becomes institutional and in turn 'normalised'. We can become insensitive to it. But it is still there, lurking behind the curtain of corporate PR and creative story-telling. They paint themselves with rainbows while constantly reinforcing exclusion, bigotry, and privilege.



It's sad to say this but IBM has brought overt racism to Free software, including Fedora. This is why hours ago we saw this blog post entitled "Free Software NOT as in `free speech,` NOR as in `free beer`" (resembling similar posts about GitHub) in "We Build Fedora". The very people who actually built Fedora and volunteered for the project are being shunned for no reason other than nationality, which in this case is tightly connected to an ethnicity or race. This is a dark day for the Fedora project, but those who run the project are mostly IBM employees, so don't expect anybody from Fedora to condemn this. IBM is known to be surgically removing dissenting voices (escorting people out by surprise), so it's likely to not even get noticed. You'd get sacked by the fake 'community'... while IBM is in a very layoff-y mood. Not that the media bothered mentioning it; maybe it expects journalism to just be repetition of a bunch of press releases from IBM rather than investigation of what many insiders say this week. Including last month's E-mail catastrophe at IBM. ⬆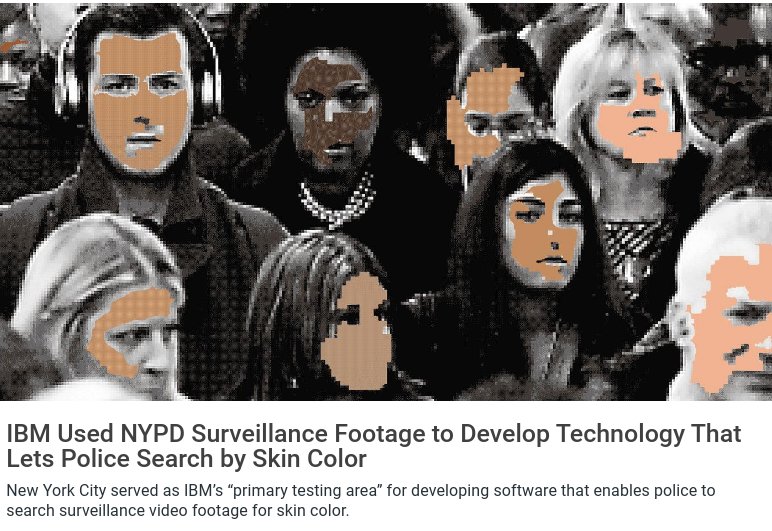 The present