The Full Story (With References) of IBM's Role in a Purge of Black People and Mixed-Race Couples
Dr. Roy Schestowitz

2020-08-16 12:26:23 UTC
Modified: 2020-08-16 12:26:23 UTC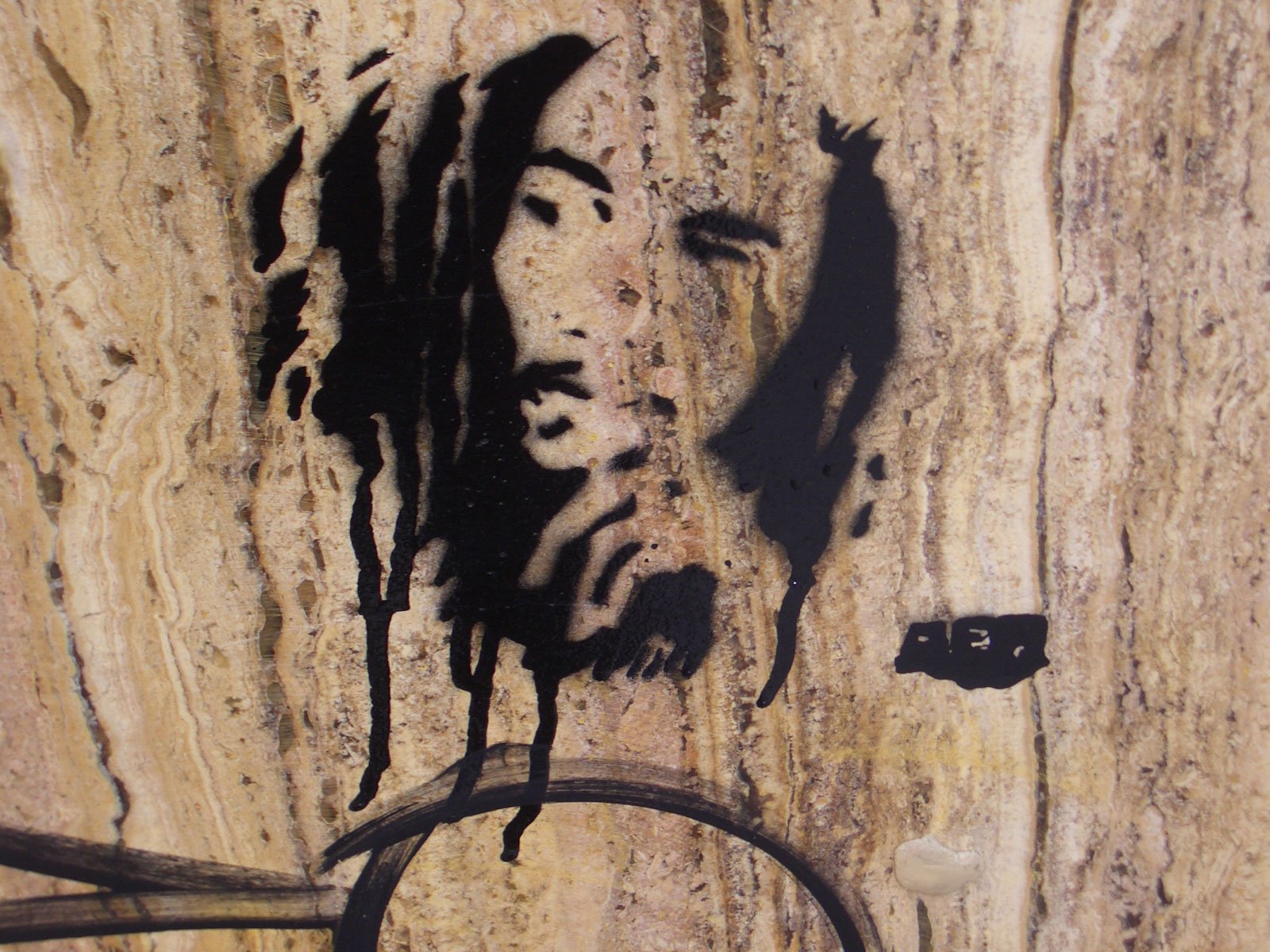 Summary: Removing words versus the sin of removing people; today we revisit (more closely) IBM's early adoption of eugenics projects to drive sales of tabulation machines, the company's 'bread and butter' at a time when it was still relatively small
THE term "eugenics" is often associated with "Aktion T4" and its successors, but it predates Aktion T4 and eugenics was very big in the United States about a decade earlier.
We've decided to reproduce this relatively new video whilst attributing its source.
This is just a
publicly-available
portion of this relatively new PBS series on the topic; in the official site it's
summarised as follows
:
"A hybrid derived from the Greek words meaning "well" and "born," the term eugenics was coined in 1883 by Sir Francis Galton, a British cousin to Charles Darwin, to name a new "science" through which human beings might take charge of their own evolution. The Eugenics Crusade tells the story of the unlikely –– and largely unknown –– movement that turned the fledgling scientific theory of heredity into a powerful instrument of social control. Perhaps more surprising still, American eugenics was neither the work of fanatics, nor the product of fringe science. The goal of the movement was simple and, to its disciples, laudable: to eradicate social ills by limiting the number of those considered to be genetically "unfit" –– a group that would expand to include many immigrant groups, the poor, Jews, the mentally and physically disabled, and the "morally delinquent." At its peak in the 1920s, the movement was in every way mainstream, packaged as a progressive quest for "healthy babies." Its doctrines were not only popular and practiced, but codified by laws that severely restricted immigration and ultimately led to the institutionalization and sterilization of tens of thousands of American citizens. Populated by figures both celebrated and obscure, The Eugenics Crusade is an often revelatory portrait of an America at once strange and eerily familiar.
"
The series does mention the early
large-scale
experiments, which were also explored in depth earlier in this century. An investigative researcher and historian shared his findings: (highlights ours)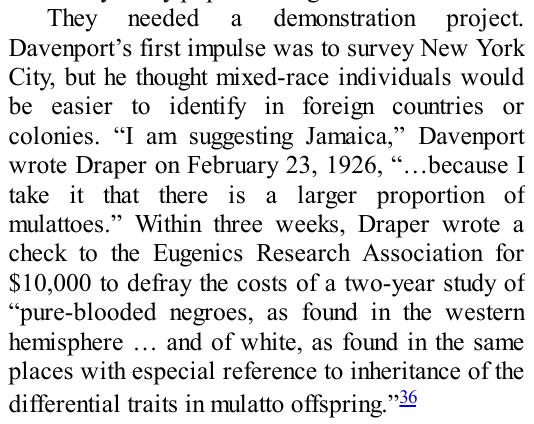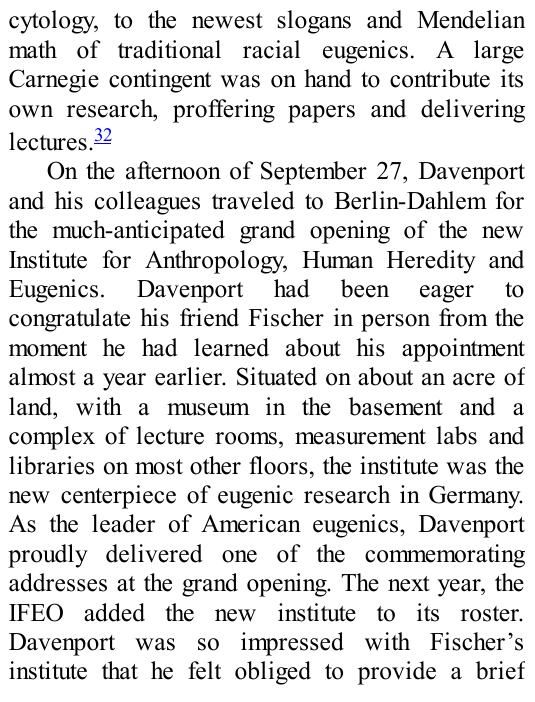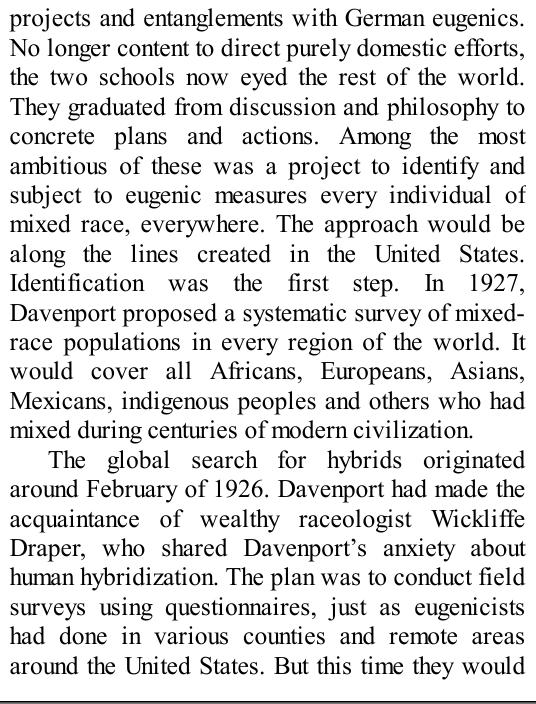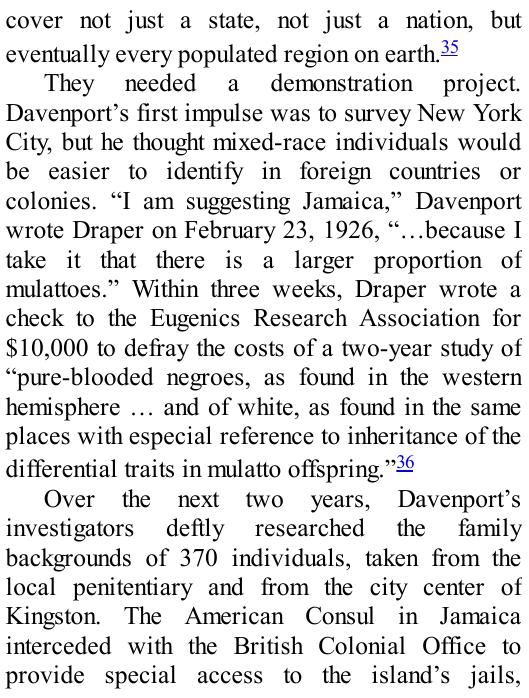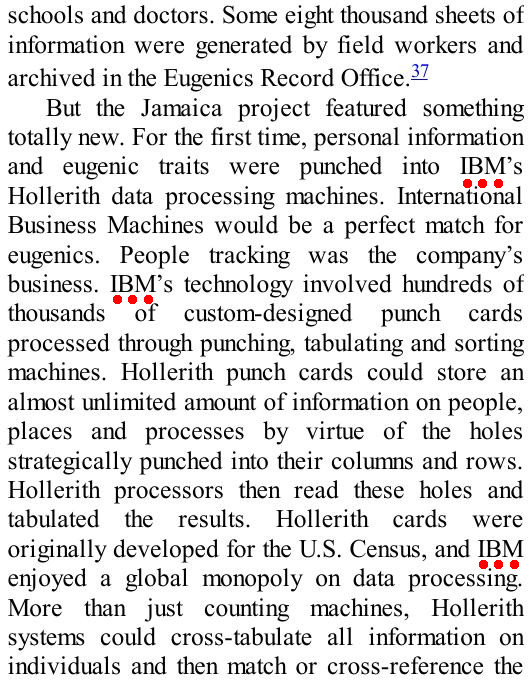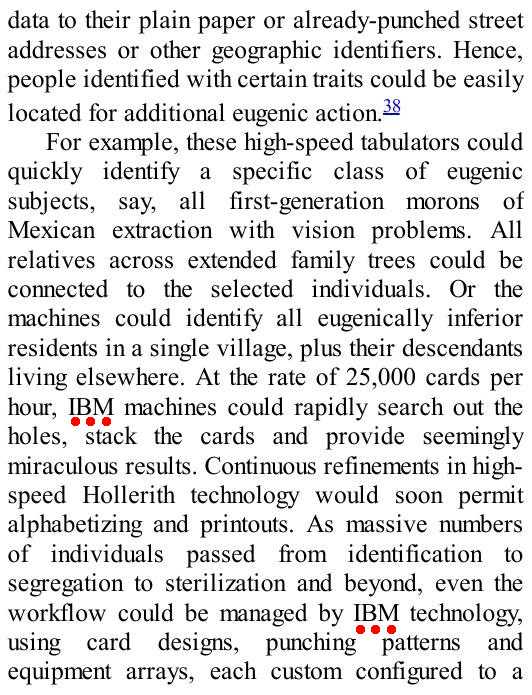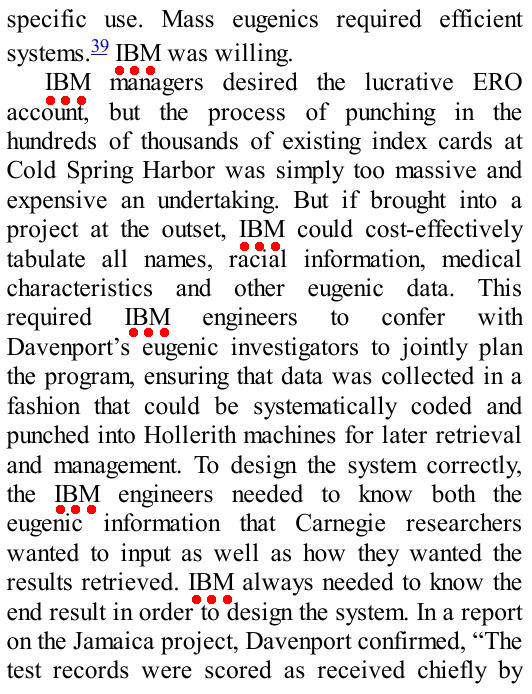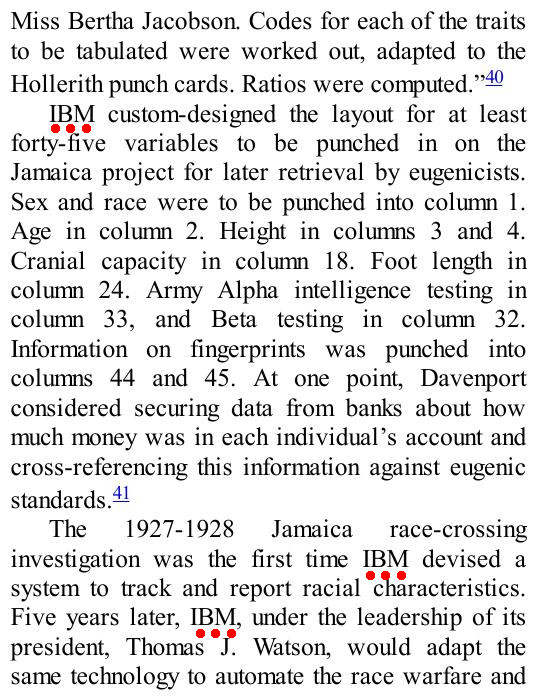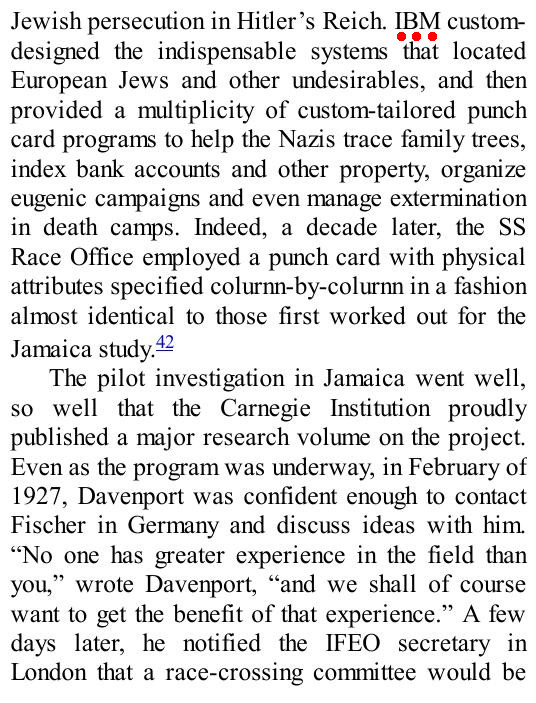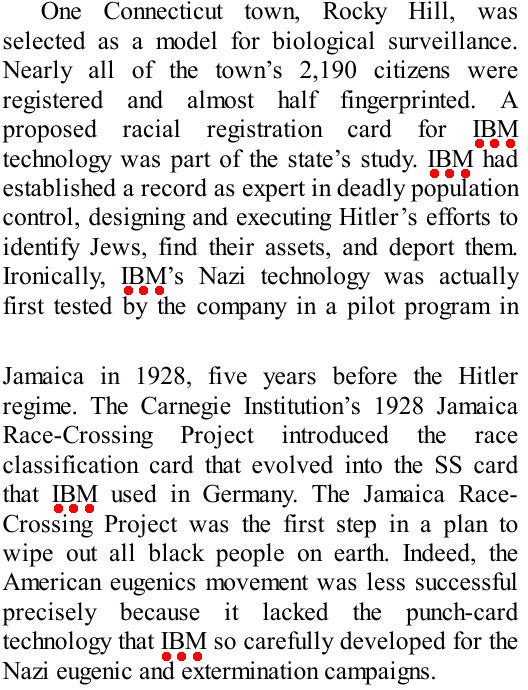 Here are selected references (there are more; the
full book
is massive):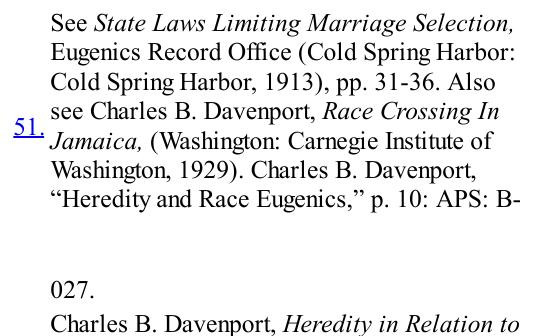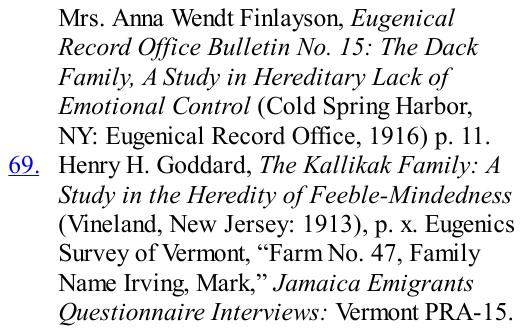 These things happened almost a century ago and about 70 years before the World Wide Web, so there's almost no mention of this anywhere on the Web. There are exceptions, however, citing work like the above. From "
Code Black
":
And the rather recent "
To Stop The Rise of Nationalism, We Must Remember High-Tech's Role in Supporting Past and Present Nationalistic Agendas
":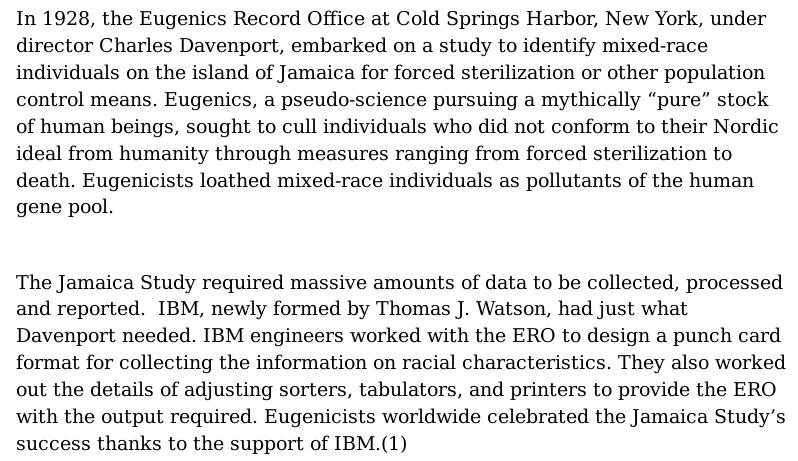 IBM is not quite what it seems (hagiographies about the co-founder, his family, and the company are plentiful). It often likes to pretend that it knew nothing about how its machines would be used, but that's
easily refuted by the paper records and trails
. Nowadays we still have machines like these, except they're vastly more advanced and they track billions of people (populations of entire continents), so history can repeat one day and corporate complicity is assured when there's enough money in the pot.
⬆