03.04.11
Gemini version available ♊︎
The BBC does not call out Windows but it sure calls out Google when there is something wrong. Techrights nails the BBC for a pattern of disinformation.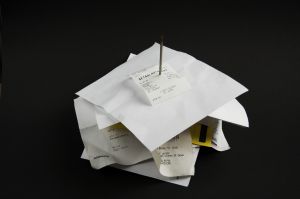 Summary: Another fine set of examples of BBC bias in this week's news, favouring Microsoft and spreading lies about Microsoft's competition, as usual
TECHRIGHTS has given so many examples where the MSBBC, which is partly run by former Microsoft UK executives, ignores or omits vital details about Microsoft flaws. These examples can easily be found by searching the archives.
This week we are seeing more of the same. It's expected, but it ought to be pointed out. Microsoft veterans and their colleagues seem to be messing with the media and with people's perceptions; the BBC is a lucrative tool for achieving this because there is belief that the BBC is objective because it is funded by taxpayers. Watch the BBC creating Gmail distrust [1, 2] because of isolated incidents where people temporarily missed some of their mail. Did they forget what happened in Hotmail (far worse)? Microsoft is a death sentence to E-mail and there is a new blog post/article about it (titled "The Problem Isn't Email, It's Microsoft Exchange").
I care about email. In fact, a large part of how I have made a living over the years has depended on a reliable email service. I get a lot of email, and I send my fair share of it too – some of it is correspondence directly related to whatever I'm working on at the moment, some of it is personal, quite a bit comes from topic-oriented mailing lists such as openbsd-misc, and a large chunk of my mail archive consists of automatically generated mail sent by systems in my care. I've also been known to treat email much the same as other correspondence, rarely if ever deleting messages. When the mailboxes became too unwieldy I would transfer some of the contents to archive storage.

I've become convinced that a large part of the reason I don't mind dealing with large volumes of email is that I started doing it before Microsoft became an actor in the Internet email market. Way back in the late eighties and early nineties, email of the Internet, TCP/IP, kind would be handled by some sort of Unix box (a BSD or, by the mid-nineties, a Linux variant, perhaps) that would frequently offer shell command line access, but more likely than not also email reading via POP or IMAP interfaces.
Microsoft does not even implement IMAP correctly and this burns users.
A better example of the BBC's cheeky deception, however, is this article titled "Android hit by rogue app viruses". As we pointed out before, the BBC names and shames platforms (when they are hit) only if these platforms are not Windows. More importantly, in this case there are no "viruses". Viruses spread between computers, whereas in this case it is malware that the user must willingly install. That's not a virus. But the main point is that when the BBC writes about Microsoft Windows viruses these are typically called "viruses" or "computer viruses"; the BBC defends the Windows brand by not telling readers whose fault it probably is. The exception occurs when the fault lies with companies other than Microsoft (if at all, as in this case the malware comes from third parties, not Google, and it also relies on user intervention). Earlier this week we showed that the MSBBC also blames Google -- Not Microsoft -- for London Stock Exchange site malware. Isn't it amazing that they get away with this spin? The progressive and investigative writer Mark Ballard (who never writes for the BBC, thankfully) has a new article titled "Ban the Microsoft "virus", government told"; to quote:
Microsoft web software is like a computer virus in government computer systems and must be banned, a meeting of the British Computer Society's Open Source Specialist Group heard last week.

Called by Home Office lead architect Tariq Rashid, the meeting formed part of an investigation into why government open source policy has floundered. Rashid got a clutch of executives from the systems integrators who control 80 per cent of the UK's £16-24bn public sector IT industry, sat them before a room full of open source advocates, and asked them to explain why the computer industry had become so stagnant under their watch.

Why for example, asked Rashid, had proprietary Microsoft technologies become entrenched in government systems? The audience seemed more sure of the answer than the panel of executives. The problem was proprietary Microsoft software. Rashid agreed.

Chris Kenyon, vice president of global OEM sales at Linux publisher Canonical, said some technologies had such a malignant effect they should be "banned" from government systems.
There is weird stuff going on behind closed doors in the UK and this week we saw the BSA, which is a Microsoft front group, lobbying against UK policy favouring real standards [1, 2].
To suggest that we single out Microsoft or make people "hate" it would simply be incorrect; Microsoft is the one doing all of those things which no other company seems to be doing. If people hate Microsoft for taking away their freedom and bribing parts of the system/process, who can blame them? And for those who missed it, the BBC got 'poisoned' with Microsoft UK executives mostly around 2007-2009 (we gave a lot of examples). █
Permalink

Send this to a friend