07.18.11
Gemini version available ♊︎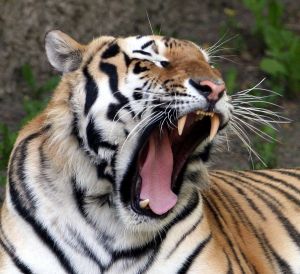 Summary: The backlash against software patents reaches unprecedented levels as even some companies pack up and leave countries that allow software patents
AWARENESS of the problem with software patents is increasing. People around the Internet seem to have formed a consensus around disdain for software patents and today at the gym I found out that even people who are not into technology have become aware of the problem with software patents (I generally write about 80% of the blog posts — this one included — at the gym these days, due to lack of time). Increased coverage of the subject must be the catalyst, even if it's satire like this piece titled "USPTO To Pay 3 Billions In Damages Over Invalid Patents".
Asatya, a Silicon Vally based firm with headquarters in India has won a lawsuit against USPTO. The court has fined USPTO US$ 3 billions for invalid software patents passed by the controversial body without proper examination.

The patents were considered for re-examination when a shiny little gadget maker sued Asatya, the leading Android player, asking the court an injunction on their devices. The USTPO found all of the 7 patents claimed by the shiny gadget maker invalid or prior art. The shiny gadget maker was seeking a damage of US $3 billion.
This is of course a joke about the system which is costing a lot to the United States, all for the benefit of the few super-rich people and their lawyers. John Perry Barlow, who co-founded the EFF, writes: [via Pranesh Prakash]
It's "far too dangerous to do business" in the US because of the risk of software patent lawsuits.
Prakash writes:
I love patent troll Kootol Software of Mumbai.
Michuk says that "Abolishing software patents would likely increase economic growth (while killing a few vulture companies en route)" and Henrik Ingo claims that:
Soon #swpats will reach their logical conclusion: Nobody is allowed to import smartphones into US, and nobody sells apps there. #toldyouso
This was sent around by a lot of people, all of whom pretty much rely on one report or a cluster of reports about companies moving away from the US (or at least developers leaving) due to US patent law. We wrote about this recently and so did The Guardian (heavily cited piece).
Claudio, an American, rants as follows:
This is the result of the software patent issue today. I hope you politicians & greedy corporations are happy.
Well, when major companies start defecting to other countries and a lot of American workers become unemployed, maybe then the backlash against the USPTO will become tremendous enough to bring results. As one new report put it, "Patent trolls chase app developers out of the U.S."
Kootol Software Ltd. has sent "a notice" to Apple, Faccebook, Google, IBM, Microsoft, Twitter, and several dozen other tech companies regarding a soon-to-be-awarded patent on a "core technology" apparently involving social networking. Meanwhile, legal attacks by "patent troll" Lodsys are causing small app developers to withdraw from the U.S. completely, according to a July 15 roundup by London's Guardian.

Mumbai-based Kootol issued a press release July 15, saying that "it has sent a notice to the several companies [sic] to bring to their attention about the core technology they are using for their different service and products, for which company has exclusive patent rights."
Here is what one notable developer had to say on the subject. People are fed up and so are companies on the face of it.
Any nation that rejects software patents offers a special haven to its developers and puts itself in a position of advantage over the United States. It is not surprising that counties like New Zealand, for example, are therefore corrupted ("lobbied") quite heavily by multinationals from the US. They want software patents time bombs all around the world. █
Permalink

Send this to a friend