08.19.11
Gemini version available ♊︎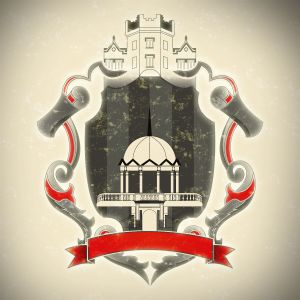 Summary: How Microsoft proponents use Motorola to daemonise Google and how patent trolls with Microsoft ties continue to hammer it on Google
THE PATENTS situation appears to be improving as the attacks on Linux become ever more feeble. Microsoft's booster Matt Rosoff, whom we last mentioned some days ago for his Linux FUD, is trying to make Google seem unreasonable as part of the campaign Microsoft runs to portray Google as a patents zealot. The SD Times, often an apologist for Microsoft, pushes the Microsoft party line along with these big lies The poll from Red Hat's Open Source Web site seeks to find out how people perceive the Google-Motorola deal. The comments may not surprise anyone.
Wired has this new piece which says: "We've already seen this play out once with Motorola. It's easy to forget now that just a few weeks before Google stepped in to buy the company, investor Carl Icahn publicly and privately urged Motorola to sell off its patents, either for cash or by (again) splitting up the company.
"This put both Motorola and Google in an awkward spot: If Motorola couldn't find a buyer, the company could be torn apart; if Google didn't step in, they risked losing another patent bidding war. In the end, Motorola was able to negotiate a premium price, and Icahn now stands to pocket millions of dollars."
It was arguably defensive.
Well, Icahn the bully was part of the problem and it is alleged that Google overpaid for the deal so as to prevent Microsoft and Apple, for example, from getting Motorola's mobile patents. We might never know the full story, but there was mostly likely a bidding war.
Speaking of bullies, Niro the bully is said to be back as well, but he is hiding behind a new name. "Patent Troll' is Back After Long Hiatus, With a New Name and New Patents," says this headline of an article which states: "The Litigation Daily [a CorpCounsel sibling publication] can attest from hours of mostly-wasted research that "non-practicing entities," or patent trolls, like to stay in the shadows—at least until they emerge to file an infringement suit. NPEs never have Web sites linking to critical articles about the origins of their business model. Their founders never pick up the phone and chat with reporters.
"Make that almost never.
"For Anthony Brown, CEO of a new NPE on the block called Cascades Ventures, notoriety may be an asset. The one-time Jenner & Block partner inspired former Intel in-house lawyer Peter Detkin to coin the term "patent troll" a decade ago, referring to Brown, his company TechSearch, and their lawyer, Raymond Niro of Niro, Haller & Niro. From the late 1990s until about six years ago, TechSearch helped to pioneer the art of buying up patents and using infringement litigation as a club to win licensing deals. In 2006, IP Law & Business dubbed TechSearch and Niro "the original patent troll.""
Detkin is now himself a patent troll (part of the world's biggest patent troll) and the problem with these entities is that they are like terrorists (also a term used sometimes in this context) in the sense that they have no home state and there is no obvious way to counter them geographically.
The world's largest patent troll is said to be the company behind Lodsys and Google deals a blow to it. Quoting Groklaw:
On Friday, August 12, Google filed inter partes reexamination requests with the U.S. Patent and Trademark Office on the two patents asserted in patent infringement claims by Lodsys against, among others, several Android developers. The patents subject to these requests are U.S. Patent Nos. 7,222,078 and 7,620,565.

We have had a chance to review the reexamination requests, and after that review we believe Lodsys is in for a rough time. We have seen reexam requests before, but when we saw these, the above quote came to mind. Lodsys, you shouldn't have brought a knife to a gunfight.

And for all of those naysayers who have shouted Google is not doing enough to protect Android app developers and that Android app developers should cave to the Lodsys demands, you need to reconsider your position.
Lodsys is attacking Android developers while Google is trying to abolish Lodsys' patents. It was a pro-Microsoft lobbyist who not so long ago used the Lodsys lawsuits to daemonise Google, the victim. How typical. █
Permalink

Send this to a friend