09.13.11
Gemini version available ♊︎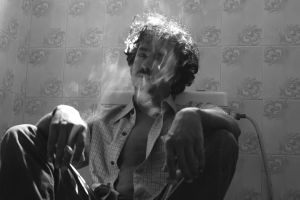 Summary: Distrust and suspicion lead to protest, which only make the Gates Foundation more secretive
A University of Washington Professor Emeritus, Phil Bereano, says: "As citizens of the US and Seattle,we give the [Gates] Foundation many benefits – tax breaks, closing off streets for this campus – and we are entitled to know exactly what it is doing in its efforts to change the world."
The context of this remark is a critique of Gates' special relationship with Monsanto, which is presented in text/Web form here. To quote:
Seattle, WA – On the public opening day of the new Bill and Melinda Gates Foundation campus in Seattle, local activists called attention to the negative aspects of the Foundation's agricultural development efforts in Africa. Although farmers, activists, and civil society organizations throughout Africa and the US have pointed to fundamental problems with the programs of the Foundation and its subsidiary, the Alliance for a Green Revolution in Africa (AGRA), the Foundation has been non-responsive to these concerns.

The majority of the projects funded by Gates promote high-tech industrial agricultural methods and market-driven development – privatizing seed, lobbying for genetically modified crops, increasing farmer debt alongside corporate profits, and encouraging land consolidation. The Foundation's "theory of change" acknowledges that this approach will ultimately push many small-scale African farmers off of their land, driving them into the cities to swell the numbers of unemployed and marginalized – but seems unperturbed by such consequences. Thus, the agricultural development agenda on the continent is being determined from Seattle instead of locally, and control over African food systems is being transferred from farmers to transnational corporations.

[...]

Unfortunately, the Foundation's outdated approach remains to be harmonized with the growing body of scientific literature in support of agroecological farming. Instead, as observed by Kenyan farmer and director of the Grow Biointensive Agricultural Center of Kenya (G-BIACK), Samuel Nderitu, "The technologies that are promoted by the Gates Foundation in Africa are not farmer-friendly or environmentally friendly. Some of them have not been tested fully to determine their effects on the environment and consumers. African farmers are seeking food sovereignty, not imposed unhealthy foods and GMOs!"

These and other concerns being raised by the communities who will be most affected by the Gates Foundation's work have yet to be meaningfully addressed. Most recently, a petition with over 1500 signatures and a sign-on letter to the Foundation, co-authored by AGRA Watch and La Via Campesina North America and endorsed by over 100 organizations, academics, and scientists from around the world, have been similarly ignored. This lack of engagement calls into question the Foundation's claims of transparency and accountability. "As citizens of the US and Seattle," notes University of Washington Professor Emeritus Phil Bereano, "we give the Foundation many benefits – tax breaks, closing off streets for this campus – and we are entitled to know exactly what it is doing in its efforts to change the world. Great wealth brings great responsibilities, as Bill Gates Senior has often noted."
Tough reality for the Gates Foundation. Farmers are not as gullible as the foundation needs them to be. Even in its home ground, Seattle, there is growing opposition to this foundation which keeps its real agenda quite secret.
The issue of secrecy is further explored in this new article which says:
On Tuesday, the Bill & Melinda Gates Foundation hosted its annual meeting, an event employees call "Home Week" as more than 100 workers travel to Seattle from their offices abroad.

Despite its prominence as the world's largest private philanthropy, the Gates Foundation declined to disclose any details about what was said or discussed during its annual meeting, held at Seattle's McCaw Hall that is a short walk from its new campus headquarters.

In response to a request for comment, Gates Foundation Press Secretary Chris Williams replied: "As it is every year, the annual employee meeting is an internal meeting."

The silence is noteworthy because on Thursday, Gates Foundation Co-Chair Melinda Gates said the new headquarters campus was an example of how the foundation was trying to improve its transparency.
Yet the Gates Foundation advertises itself as transparent a lot of the time. Talk is cheap, actions are not. What do they have to hide if their #1 goal is public good as it wishes people to believe?
Tom Paulson, an excellent journalist, wrote about "Seattle's week of private meetings on global health". Quoting some of the more relevant bits:
This week, several "invitation-only" meetings will be held in Seattle featuring hundreds of leading experts in global health from around the world.

They all revolve around the Pacific Health Summit, which starts Wednesday.

One of those confabs orbiting the summit is the Global Health Research Congress, which starts today.

Launched in Seattle last year with backing from the Gates Foundation, the Congress' stated aim is to help scientists inform and complement policy discussions at the Pacific Health Summit — which also gets Gates money and is difficult to summarize as its intended purpose has "evolved" over time. More on that below.
As Gates Keepers points out, "Coca Cola is a sponsor of the meeting and the Gates Foundation own shares in Coke."
We wrote about this commercial relationship before. They are still pushing their own line of work, suppressing others' in the process, which is inevitable. Quoting another article from the same journalist:
Thailand's Condom King comes to Seattle

[...]
I talked to Mechai before he spoke to ask what he told the Gates Foundation.

"I told them they're getting dull, that they need to start thinking outside the box," he said. Mechai said he spoke personally with Bill Gates Sr. to challenge one of the philanthropy's working assumptions — that reducing child mortality will work to reduce birth rates.
Techrights is pleased to see that people use their critical skills and stop absorbing multi-million-dollar PR, which plants a deceiving picture in the press. █
Permalink

Send this to a friend