11.18.12
Gemini version available ♊︎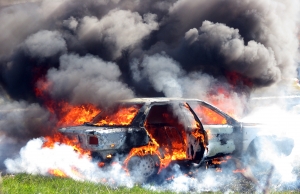 Summary: Apple's settlement can harm the Apple vs Samsung case
The Apple vs HTC case is over with a seemingly peaceful settlement. The speculations that HTC pays Apple seem to be pure fabrication. Tim Worstall, writing at Forbes, says that this might have some serious implications for the Samsung case (with billions of dollars at stake). To quote:
A little piece of legal finagling that could have some very interesting results. Apple has, as we know, settled with HTC over patents. And reached a general patent cross licensing agreement. Yet Apple, in the Samsung cases, seems to be saying that there are certain patents that it would never license. For getting mere money for them would never be enough. It's on that that the potential Samsung product bans rest. For judges, if money's a good enough compensation, prefer not to ban products.
Samsung asks the judge to see the settlement's details:
Apple settled its patent disputes with HTC last Saturday, and lawyers from Samsung were paying attention. Papers filed in federal court Friday show that by Monday afternoon, Samsung was asking to get a look at that license agreement.

It isn't exactly clear what patents are covered in the agreement, but at least two of the patents Apple was using against HTC were also being used against Samsung. If Apple licensed those patents, that wouldn't be in accordance with how a key Apple witness described the company's patent policies. At trial, Apple IP chief Boris Teksler said the company tended to not license its most "unique user patents" at all, especially to competitors, as Reuters noted today.
Here is what Reuters wrote:
SAN FRANCISCO (Reuters) – When Apple Inc and HTC Corp last week ended their worldwide legal battles with a 10-year patent licensing agreement, they declined to answer a critical question: whether all of Apple's patents were covered by the deal.
The article says that "Apple co-founder Jobs promised to go "thermonuclear" on Android, and that threat has manifested in Apple's repeated bids for court-imposed bans on the sale of its rivals' phones.
"Cook, on the other hand, has said he prefers to settle rather than litigate, if the terms are reasonable. But prior to this month, Apple showed little willingness to license its patents to an Android maker."
Is this the end of it then? The report says that: "Specific terms are unknown, though analysts have speculated that HTC will pay Apple somewhere between $5 and $10 per phone."
That is pure speculation and most likely just FUD. Let's hope that Apple is willing to withdraw its legal actions and start competing based on merit, not patents. █
Permalink

Send this to a friend