01.01.13
Gemini version available ♊︎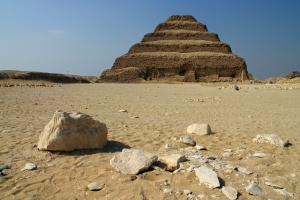 Summary: Microsoft colludes with dubious officials in order to pass a lot of public money to crooks who habitually misuse their power over code
The Egyptians seem to have learned from their neighbour Tunisia [1, 2, 3] and given that Microsoft and Gates Foundation actively work to occupy Egypt they should keep their eyes open. This week they rise up against a Microsoft deal that discriminates against software fostered by local developers for autonomy and freedom. To quote one report:
A group of organisations, companies and high-profile individuals have released a statement calling for a protest on Sunday in front of the Cabinet in Cairo, in response to a recent government decision to purchase Microsoft software licenses and products to upgrade government agencies. Under the name Open Egypt, the signees demand the government re-evaluate their deal.

At a cost of more than 43 million dollars, activists such as Abdel Rahman Mansour from the We are all Khaled Sayeed and human rights' organisations such as the Egyptian Initiative for Personal Rights say it is a waste of money, considering the availability of Free Open Source Software (FOSS) and Egypt's current economic state.

Indeed, the use of FOSS is seen as the more strategic option, as it allows the government to invest that money elsewhere and with the added benefit of utilising existing FOSS software already operating in many agencies.
So the rule by puppets may remain after Mubarak was toppled. The North Americans can control Egypt through software, just as Vodafone did through networks. Here is another article on this matter:
Egypt: The People Demand Free and Open Source Software

[...]

Things did not stop here, but members of the Open Source community in Egypt called for a silent demonstration in front of the cabinet of ministers on the 30th of December. Other demonstrations are also being arranged in different parts of Egypt. And the hashtag #OpenEgypt is now being used to introduce people to Open Source Software, and their benefits.
We covered many such stories from different nations in prior years. The plot always repeated itself and rarely did we see the public rising up in opposition. So well done, people of Egypt, fight the good fight and show the rest of the world how it's done. One reader sent us this link (Arabic with translation) an hour ago. It seems like the protests are paying off! █
Permalink

Send this to a friend