07.15.13
Gemini version available ♊︎
Even Microsoft partners won't drink the Kool-Aid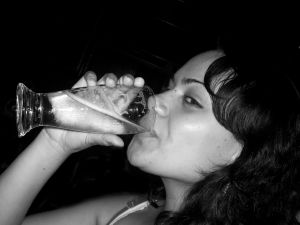 Summary: More data points which show just how utterly bad Vista 8 really is, even in the eyes of those who are paid to 'endorse' it
OEMs are advertising Windows under the guise of endorsement because Microsoft pays them for it. It's a fake recommendation. Dell, now a Microsoft peon, is still too shy to recommend Vista 8 based on this post. To quote:
In the last couple of weeks I've received two advertising flyers from the folks at Dell. As usual, both were pretty flashy print jobs featuring high quality color photography on slick paper. One of the brochures was aimed at business customers, the other at consumers.

I usually don't look very carefully at flyers from Dell when they come in the mail, which is fairly often. Sometimes I'll open them up, just to see their low-ball price on desktops and laptops, since I'm a bottom feeder. Mostly, though, I just throw them away. I haven't bought a new computer since 2000, and if I were to ever buy another new machine it'd be a white box that I'd have my friend Michelle at Dragonware Computers build for me. Either that, or I'll build one myself, which is something I've always wanted to do.

When the first of these flyers arrived, which was the one intended for business customers, I noticed right away that in the upper right corner were the words, "Dell recommends Windows."

Windows? Not Windows 8? Not Windows 7? Just Windows?
That is very telling. From the same site we learn that: "Something tells us this is a milestone Steve Ballmer wishes we'd keep quiet about, but last week we learned from CNET that Windows 8 is now on more computers than Vista. It took eight months, but as of June, the installed base of Redmond's latest has now passed that of Vista, probably the least popular operating system in Microsoft's history.
"Mr. Ballmer probably also doesn't want us reminding you this doesn't mean that sales of Windows 8 have now outpaced sales of Vista. Although we don't know for sure, we can only assume that Vista still has more total sales. Remember, Vista was so unpopular that many people bought boxes with Vista, only to take advantage of the rollback feature that allowed users to go back to the future and magically turn Vista into XP. Also, many Vista users immediately upgraded to Windows 7 as soon as it was released, when reviewers pronounced it didn't suck as bad as Vista."
This is hilarious. It is also likely to be true and it's not a compliment for Vista 8. Microsoft is currently trying to rebrand Vista 8 "Blue", as in Blue Screen of Death or Blue Pill. An alternative reality where Linux/Android remains the dominant operating system is becoming too real and all that Microsoft can do is sue (often by proxy), bribe, and use proxies like Nokia for antitrust complaints. █
Permalink

Send this to a friend