09.25.13
Gemini version available ♊︎
Not just Russia…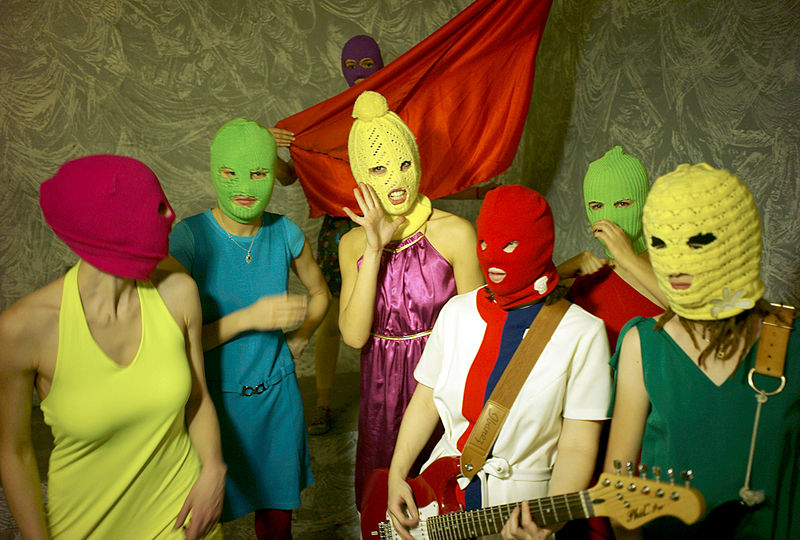 Summary: How any effective protest (in its newer, online gown) is being banned and severely punished for in the West, with jail sentences far longer than Pussy Riot's members have to endure
FREE SPEECH is dying and new forms of protest, which evolve to deal with an increasingly digital world, are being treated like crime worse than even rape and murder in some cases. Journalism that is favourable to protesters (or whistleblowers) is also being criminalised.
The control grid in the United States is expanding [1] with more and more biological footprints of more and more people. The NSA is basically taking digital footprints of just about anyone in the world who uses a phone, the Internet, a bank account, etc. Scary stuff.
Barrett Brown helped show that Anonymous, an amorphous group which thrives in anonymity while it protests online, is not just criminalised but even those who help explain what it does are being criminalised [2]. This is US law that's being used against Barrett Brown, not something from a nation like North Korea.
Make no mistake. The US government can also harass, prosecute, and almost abduct anyone it doesn't like right now [3]. Russia even warns about it openly [4]. Just look what's being done to Julian Assange, which the US government is trying to sort of kidnap via Sweden (that 'nuisance' called International Law is the only thing allowing Ecuador to defend Assange from the US government's allies in the UK). What this comes to show is that Sweden — like the UK — is like a branch of the US now. It helps the US spy on Russia (Snowden's leaks show this clearly) and Obama has just gone to Stockholm to disrupt the city for a bit [5,6].
Don't believe for a second that we in the West are so much morally superior. It's the façade we are encourage to blindly accept if we habitually watch state and corporate media in our language. █
Related/contextual items from the news:
A year from now, employees of two federal agencies will be searching for potential terrorists from a new 360,000-square-foot building on the FBI's Clarksburg campus.

Last year, I traveled to Canada to write a long profile of "homeless hacker" Christopher Doyon, who goes by the name "Commander X" and who is on the run from the US government. (Doyon brought down a California county's website for 30 minutes, with the help of Anonymous, as part of his protest over an "anti-sleeping" law targeting homeless people; he is under indictment in the Northern District of California and is the only known Anon who has jumped bail to live "in exile.") Doyon's life has been by turns bizarre and dramatic, but last week the online drama surrounding Anonymous proved too much even for him—and he quit.

[...]

"So I quit. I am closing down the PLF. I have replaced all those sites three times this summer. I can take no more. I am done. Trolls win."

Countries often issue travel advisories warning citizens of danger abroad: war, for instance, or a terrorist threat or an outbreak of disease. The Russian Foreign Ministry posted advice of a somewhat different nature on Monday, cautioning people wanted by the United States not to visit nations that have an extradition treaty with it.
Permalink

Send this to a friend