10.07.13
Gemini version available ♊︎
The broader context of "world domination" (which in itself implies tyranny)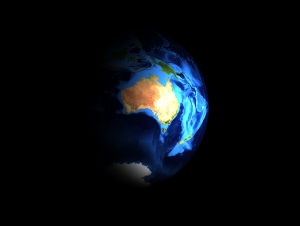 Summary: Why GNU/Linux domination should not be mistaken for the instantaneous triumph of liberty and justice
GNU/Linux is by far the most dominant reliable hosting platform, suggest new figures [1]. This should not be interpreted as though "Linux owns the Internet" [2] as some people put it, but it does show that those who wish to host material — even harmful material like Facebook or NSA honeypots — choose GNU/Linux. Sure, GNU/Linux can be used to drive society forward, e.g. with Scientific Linux [3], but let's remember that GNU/Linux is itself a tool — a modifiable tool whose licence ensures it is subjected to outside scrutiny and free continuity. But it is clear that GNU/Linux domination is not enough; and that's where ethics and the F word Stallman speaks of (freedom) come into play. Techrights promotes a lot more than just GNU/Linux "world domination". In the coming years we shall expand our scope of coverage to better align with this premise. Some coverage might not be purely technical, either. █
Related/contextual items from the news:
Of Netcraft's ten most reliable hosting company sites for June of this year, eight are Linux and two are FreeBSD

Most of those heavyweights champions of "Free as in Freedom" software are the same companies currently under scrutiny for the privacy risks of their business models, and for making the kind of spying and abuses exposed by E. Snowden much easier to implement.

That list should be titled "How corporations (and governments) own way too many data about people, also thanks to Linux", and Free Software in general. Luckily, the same software may also be used to build alternatives without those problems, yet really usable by people with just the skills to use Facebook or Gmail.

Millions around the world, both scientists and non-scientists, use Scientific Linux, an operating system developed for particle physics.
Permalink

Send this to a friend