06.07.16
Gemini version available ♊︎
Public scrutiny and media attention would only serve to expose the naked emperor (Sun King)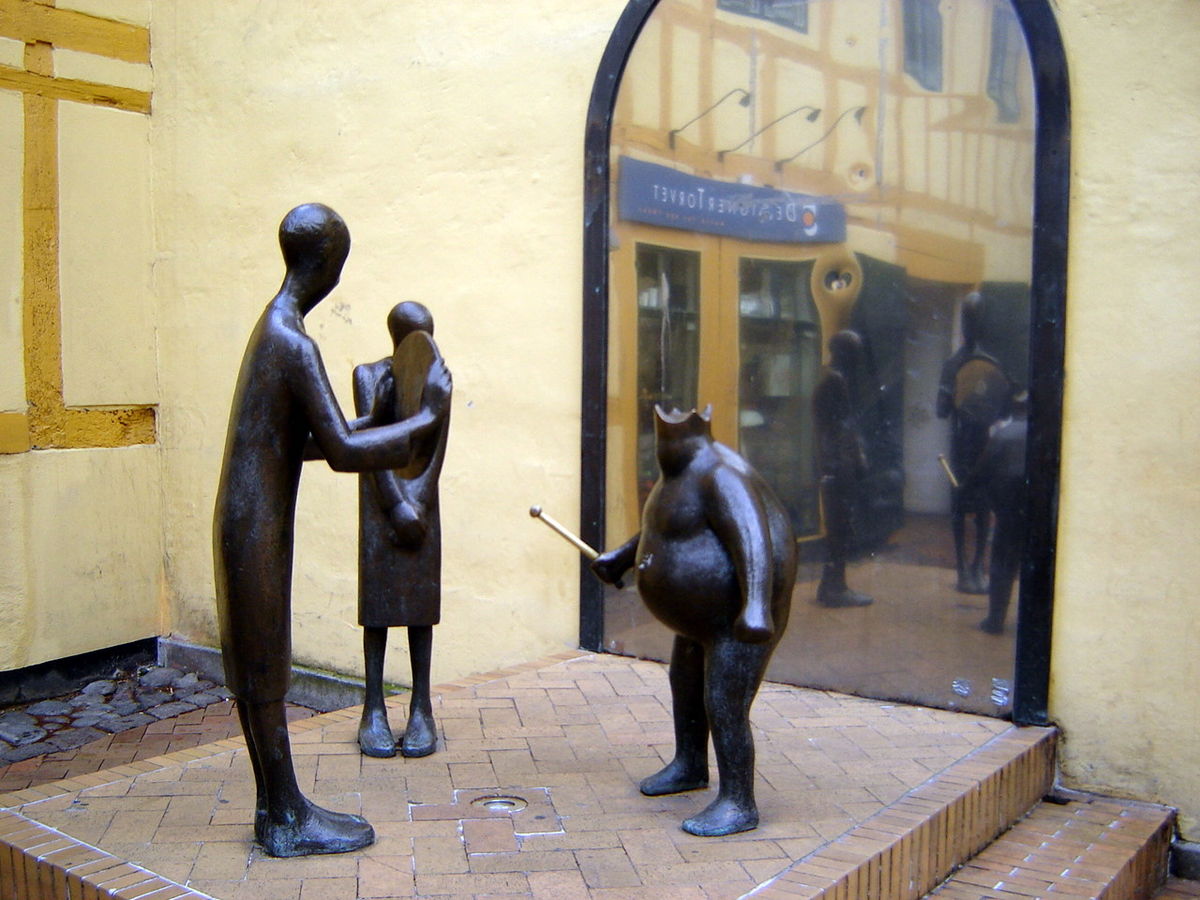 The Emperor's New Clothes. Image credit: Владимир Шеляпин
Summary: An update or a short series of updates about a meeting which is expected to take place next week and deal with an illegally suspended (by Battistelli) judge who 'insulted' Battistelli by saying the truth
THE management of the EPO is hoping to demolish the boards which assure patent quality and justice. That's the ENA way (or the highway). The boards can be viewed/perceived as an 'impediment' to so-called 'production'.
Days ago we wrote about claims that on the 14th of June there will be a meeting in which Battistelli's attack on the boards will be discussed and this new comment says more about that:
Well http://www.epo.org/applying/online-services/proceedings/calendar.html? for 14th June does not list the proceedings or indeed any proceedings in 131. Note that proceedings in appeal are public unless particular circumstances dictate otherwise. Could that be the case here?

Well spotted.

And in the same vein the EPO site does not provide access to the previous decisions in cases Art. 23 1/15 and Art. 23 2/15 – despite the fact that the Enlarged Board determined that they be published.

Who cares as long as Wikipedia is available.

https://en.wikipedia.org/wiki/Art_23_1/15_and_Art_23_2/15

But probably not for much longer at the EPO …
There's some disagreement over whether the public can access the proceedings or not:
the hearings next week in the case of the suspended member of the BoA are public and planned to last 3 days – but I am ready to bet with you that as soon as a critical level of interest in them will be reached, despite the attempts of the Office to hide their occurrence, the President will find a good excuse to block access to the public.

As you said: "unless particular circumstances dictate otherwise."
Here is what Merpel wrote:
Article 12a of the Rules of Procedure of the Enlarged Boards of Appeal, setting the procedure of proceedings under Art 23(1) EPC states:
(9) Unless and to the extent that the Enlarged Board decides otherwise, the proceedings shall not be public and shall be confidential.
Has the EBA really decided otherwise in this case?
If there are no effective (and affordable) boards at the Organisation, then patent quality is assured to decline. Earlier today we found this brag about a new EPO patent. This promotional piece of text says: "Intelligent Mechatronic Systems (IMS), a leading connected car solution Provider, announced today the granting of a patent, by the European Patent Office (EPO), that covers the fundamental requirements to enable connected car services using smartphones and other mobile devices."
It's not a company from Europe but from Canada and we previously saw how software patents had been disguised as devices, only to be squashed by the Boards of Appeal (Rapporteur Corcoran in that case). Getting rid of such people, or defaming them, would open the gates to software patents in Europe, in clear violation of the EPC and the 2005 directive that reinforces it. █
Permalink

Send this to a friend