12.10.16
Gemini version available ♊︎
CAFCA (or Kafka) won't save bad patents from their inevitable demise, as the boards of appeal in the US grow stronger, whereas in the EPO (Eponia) they grow weaker and increasingly understaffed, lacking independence, and too expensive to be reachable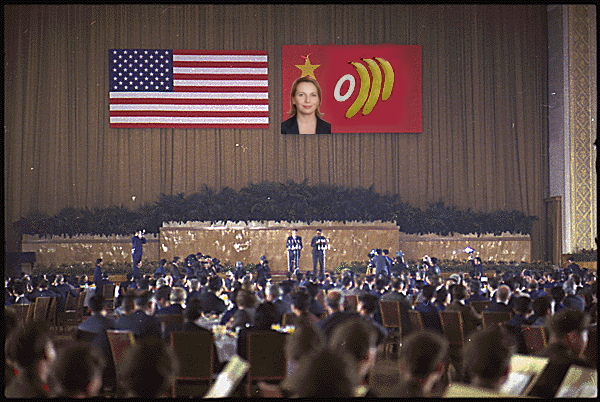 Summary: The Court of Appeals for the Federal Circuit (CAFC), i.e. the court system, has become the last resort of serial litigators, as the PTAB gets in their way more and more often following AIA and Alice
THE quality of patents enshrined or 'blessed' by the USPTO must improve in lieu with high courts' decisions, e.g. Alice (2014). Otherwise the applicants with their newly-granted patents will simply lack confidence in their patents and will be too reluctant to pursue patent licensing, litigation. etc. Patents are only worth anything if there is sufficient evidence to back claims of novelty and non-triviality. Otherwise, these patents are only useful for trolls (preying in cash-limited businesses and pursuing out-of-court settlements en masse). Patents were originally conceived for the purpose of publication and dissemination of knowledge, but nowadays nobody with a clue will look into them for insight because that can lead to wilfulness in infringement (i.e. higher damages). Some patent professionals at very large companies have said so explicitly and publicly.
Last year and earlier this year, the appeals board at the US (PTAB) eliminated a very large number patents. This has had a profound effect not only on the patents directly affected; companies and patent trolls found out that even if they don't sue with a patent but merely strut around and pursue 'protection money' they can have their patents spontaneously eliminated (shortly after petition/s for review). Suffice to say, patent maximalists and apologists of patent trolls were upset about it; in some cases CAFC was chased to rescue them from the justice of the board, after they had claimed injustice. This merely wasted CAFC's time (and limited resources) as CAFC usually did nothing to oppose the boards' decisions; it barely even bothered looking into it.
Another CAFC case regarding patents reviewed by PTAB made some headlines last week. As Patently-O put it:
In an important obviousness decision, the Federal Circuit has reversed the PTAB IPR decision – holding that the PTAB failed to sufficiently explain its ruling that a person having ordinary skill in the art (PHOSITA) would have been motivated to combine the prior art teachings to create the patented invention. Although expressing its intent to follow KSR, the court here comes closer to trodding upon that (oft maligned) precedent.

The case involves an Inter Partes Review (IPR) challenge of NuVasive's spinal fusion implant patent (U.S. Patent No. 8,361,156). The claims require that the implants include, inter alia, radiopaque markers on the medial plane. The PTAB found the claims invalid as obvious based upon a collection of prior art references related to spinal fusion.
"Federal Circuit vacates PTAB decision on NuVasive patent" was the headline of another article about this case. To quote:
The US Court of Appeals for the Federal Circuit has vacated and remanded a patent suit which NuVasive had appealed against after having patent claims invalidated.

The decision from yesterday, December 7, followed an appeal from the US Patent and Trademark Office's (USPTO) Patent Trial and Appeal Board (PTAB), which held that certain claims of US patent number 8,361,156 are invalid as obvious.

NuVasive is the owner of the '156 patent, which relates to a "System and method for spinal fusion comprising a spinal fusion implant of non-bone construction releasably coupled to an insertion instrument dimensioned to introduce the spinal fusion implant into any of a variety of spinal target sites".
This patent does not involve software, but it has an impact on various future PTAB cases, many of which do involve software. Any Inter Partes Review (IPR) can end up in the CAFC's queue/desk, so this has broader ramifications, hence the media coverage. Patently-O's Dennis Crouch has meanwhile been asking about Ex Parte, not IPR: "Have you read any great writing on the difference between the process of judging a contested case vs an uncontested (or ex parte) case?"
These things are worth keeping track of as they generally define the level of certainty associated with patent lawsuits (or other forms of patent assertion). Michael Loney, writing for MIP from New York, shows that the number of PTAB filings is roughly steady compared to last year, in terms of petitions files. "This year is still below the record highs of 2015," he notes (by a small margin), "but it has got closer as the year has progressed. The monthly average for the whole of 2015 was 149.8 petitions filed. So far this year the monthly average is 145.6."
That's just an average difference of 4 petitions per month. In other words, PTAB isn't going away. Compare that to the massive year-to-year difference when it comes to patent litigation in the US — a subject covered here on numerous occasions before. It sure sounds promising and we certainly hope that patent disputes will, over time, be brought before PTAB (cheaper to both parties) rather than courts. It's certainly not good for patent lawyers, but then again, what were they ever good for if not just themselves? █
Permalink

Send this to a friend