02.26.18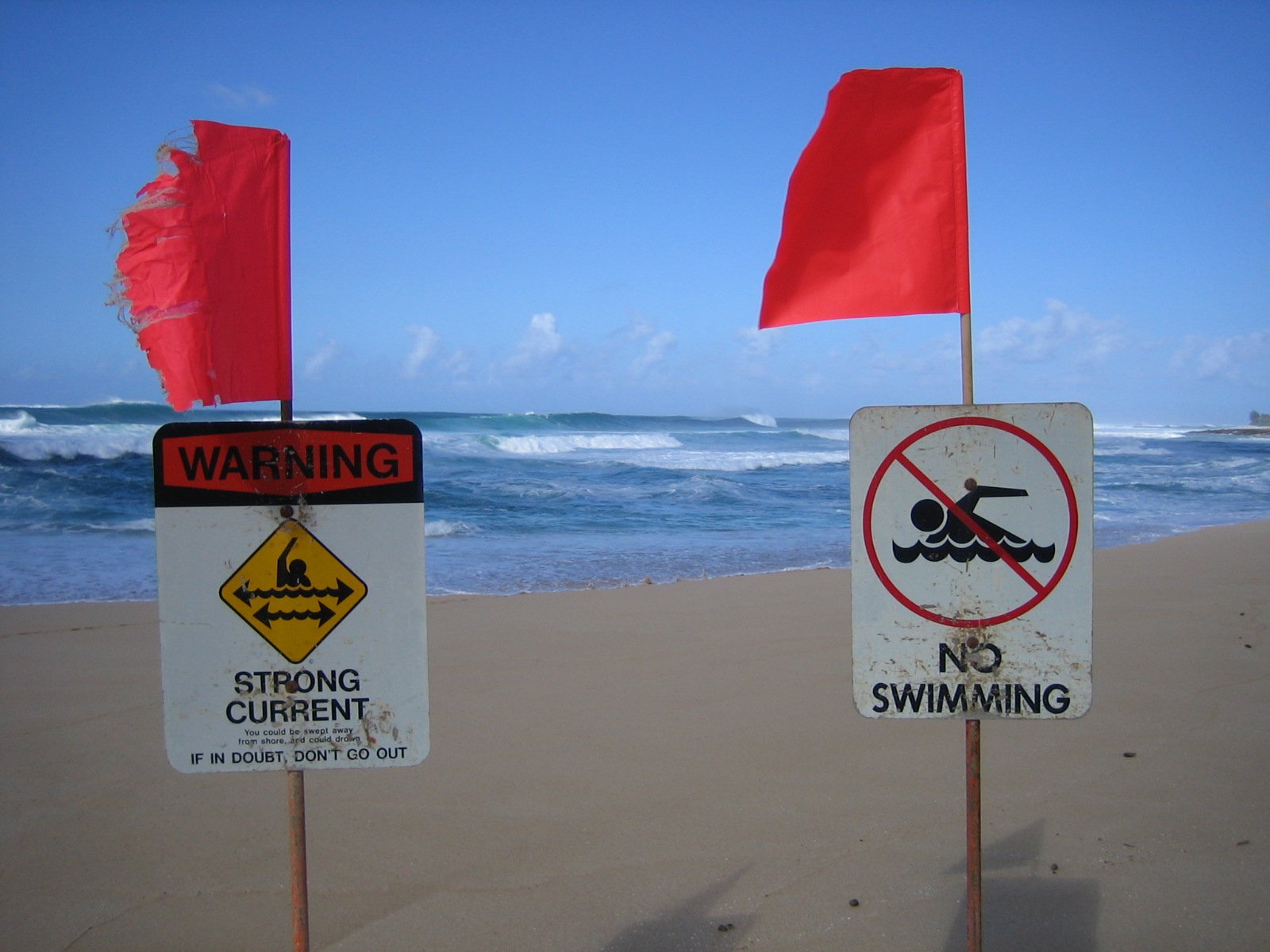 Summary: With § 101 increasingly being enforced by PTAB both before and after a patent grant — as recent trends serve to suggest — the whole strategy of pursuing low-quality software patents in high quantities looks like a misguided one
THE Patent Trial & Appeal Board (PTAB), which improves patent quality at the USPTO, is loathed by patent maximalists. Low-quality patents mean business to them; more lawsuits, more applications, more threatening letters to dispatch and so on…
Scott McKeown, writing for his firm of patent maximalists, is cherry-picking PTAB cases in an attempt to influence Oil States and sabotage PTAB. Watch his 5 picks and how these relate to Oil States:
With so much attention being paid to Oil States, it was easy to lose sight of many of the more noteworthy Patent Trial & Appeal Board (PTAB) related decisions of 2017. Last year brought significant feedback from both the Federal Circuit and Board on a number important aspects of administrative trial practice. From important issues of appellate standing, the use of ancillary petition art, to a crack down on follow-on petitions and recycled prior art, both the Board and Federal Circuit delivered a host of critical clarifications.
The reality of the matter is, the Federal Circuit continues to agree with the Board and almost always rejected software patents last year. 2017 was a nightmare year for patent maximalists, so these people (like Scott McKeown) now pray for Oil States to cause PTAB to collapse. But worry not, that won't happen. Their lobby is losing momentum and Watchtroll, for example, barely managed to squeeze out any anti-PTAB articles this past week. Watchtroll wrote about thwarting PTAB IPRs a few days ago, but that's about it.
Other PTAB bashers, like those who are connected to literal patent trolls, ranted a little less than usual. "Once again," this one said, Section "101 rulings PANEL SPECIFIC at PTAB: "Claim 6 explicitly recites "an engine including an exhaust gas conduit"… reasoning used to determine that the claimed subject matter…excepted from patent eligibility under § 101 is therefore inadequate https://e-foia.uspto.gov/Foia/RetrievePdf?system=BPAI&flNm=fd2016006129-02-16-2018-1 …"
Chalk up another win for § 101.
Then there's the PTAB case of Exxon (a mere application). Section 101/Alice ended it. To quote another PTAB basher: "PTAB Reversed Examiner's 101/Alice Rejection of Exxon Patent Application Claims: […] (1/2) Reversal by PTAB of Examiner's 101 Rejection in Exxon Shows Internal USPTO Dispute–Can an improvement in an algorithm satisfy step 2 of Alice or…: https://storage.googleapis.com/pbf-prod/pdfs/2018-02-13_14484603_176360.pdf […] (2/2)…Must the improvement be in the CPU; Algorithm improvements don't count in an Alice analysis."
So again it just goes "poof!"
Arendi v Google is another such example. PTAB is doing very well against such software/abstract/baseless patents and from the decision we learn that "the PTAB found that Goodhand shows all of claim 1's limitations, when giving effect to the prosecution disclaimer and limiting the scope of the "single entry" command. This finding is supported by substantial evidence. On the PTAB's findings, the alternative conclusion of unpatentability on the ground of obviousness in view of Goodhand is sustained."
Here's how Patently-O covered it:
In its petition for inter partes review (IPR), Google argued the obviousness of all 79 claims of Arendi's of U.S. Patent No. 6,323,853. The PTAB granted the petition (acting on behalf of the PTO Director) and issued a final decision cancelling the claims. In its decision, the PTAB followed a common district court practice of issuing alternative reasons for its judgment – holding that (1) its preferred broad claim construction rendered the claims invalid; but (2) the claims would still be invalid under a more narrow construction. On appeal, the Federal Circuit disagreed with the broad construction, but agreed with the alternative reasoning – thus affirming the obviousness holding.
This is noteworthy because it's "PRECEDENTIAL", as noted here. Another person (more moderate than all the above) wrote: "Arendi v Google FedCir 2/20/18 PTAB erred by not considering applicant's prosecution disclaimer BUT PTAB correctly rejected as obvious claims to method of "single command" information handling under its alternative, more limited (correct) construction recognizing the disclaimer.
Going back to the angry person, here's another example of Section 101 in action: "Infineon loses at USPTO under 101 because claim "when interpreted under the broadest reasonable interpretation, is capable of being performed "mentally" or "with pencil and paper," https://e-foia.uspto.gov/Foia/RetrievePdf?system=BPAI&flNm=fd2017008563-02-13-2018-1 … suggesting that all autonomous vehicle patents are void bc people can drive…"
"They are correct," I told him. "Autonomous driving means software, and thus software patents. I say this as one who actually developed programs to do this…"
It's interesting that the "pencil and paper" analogy was resurrected there. A revived trend?
Here's a long new article dealing with an older case where PTAB let a software patent be. These people cling pretty hard onto exceptions. The "patent application was inevitably assigned to the dreaded USPTO Technology Center 3600," it says, "home to the e-commerce art units, and was destined for certain death following the Supreme Court's June 2014 decision in Alice Corp. v. CLS Bank Int'l."
Here it is with some additional background:
In 2012, a fledgling startup, AdSupply Inc., filed a patent application for a method for delivering leave behind ads which are displayed behind the browser window when a user leaves a website. These ads are considered to be one of the most effective ad formats for high viewability and user engagement (5x higher than interstitials and overlays), as they do not interrupt the user's online experience. An example of a leave behind ad can be viewed here.

The patent application was inevitably assigned to the dreaded USPTO Technology Center 3600, home to the e-commerce art units, and was destined for certain death following the Supreme Court's June 2014 decision in Alice Corp. v. CLS Bank Int'l. Predictably, the patent examiner rejected the patent claims under 35 U.S.C. 101 "for being directed to an abstract idea of (i) a fundamental economic practice, (ii) a method of organizing human activities, (iii) an idea of itself, or (iv) a mathematical relationship or formula." Despite the Applicant's insistence that the patent claims were patent eligible, the patent examiner rejected them repeatedly. Confident in patent-eligibility of their claims, the Applicant appealed the patent examiner's rejection to the Patent Trial and Appeal Board (PTAB) (Appeal No. 2016-000497; PTAB October 15, 2015) and in Ex parte Adam Carasso, the PTAB reversed the patent examiner's rejection under 35 U.S.C. 101. The patent was issued on January 25, 2018.
Notice that this 'case' was about a mere application. If this is the kind of thing the patent maximalists are celebrating, then they must be pretty hopeless. This same patent, if/once assessed by a court, can be invalidated.
There were also a couple of new articles about 35 U.S.C. §§ 102 and 103 (not just § 101).
Mike McCandlish noted that the "Federal Circuit held a distribution agreement including transfer of title to the distributor and exclusivity in the United States for three years to be an "offer for sale" under the on-sale bar.
"In The Medicines Company v. Hospira, Inc., (Fed. Cir. Feb. 6, 2018) the Medicines Company (MedCo) appealed findings of no infringement made by the U. S. District Court for the District of Delaware. Hospira cross-appealed the district court's finding that a distribution agreement did not constitute an invalidating "offer for sale" under 35 U.S.C. §102(b)."
In Blacoh Fluid Controls, Inc. v Syrinix, Inc., as the Docket Navigator noted a few days ago, a "court granted defendant's motion to stay pending its petition for inter partes review because the potential simplification of issues and lack of undue prejudice favored a stay."
The bottom line is, the past week lacked much opposition to PTAB. Even PTAB haters didn't have much to say. In the interim, quite a few software patents got rejected, some of them before they even became patents (axed at the examination stage). █
Permalink

Send this to a friend