12.29.19
Gemini version available ♊︎
These reports were true; later they were partly removed (allegedly because many people accessed them). Notice the dates on these articles (did the writers even work those days?)…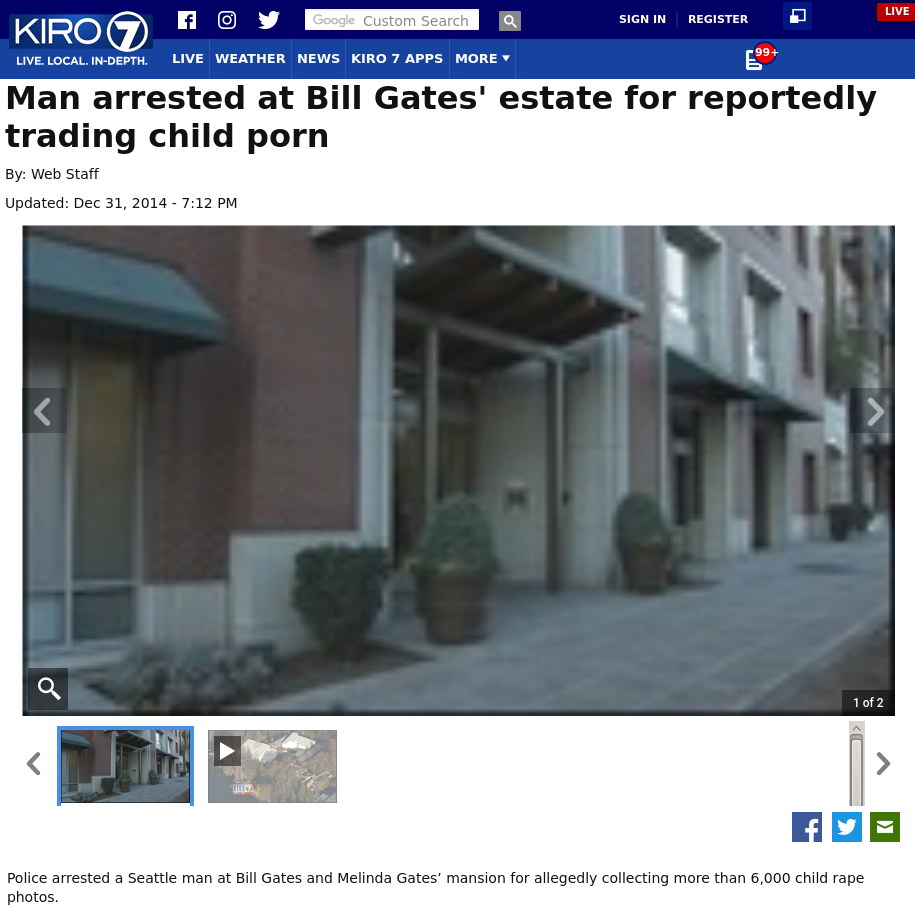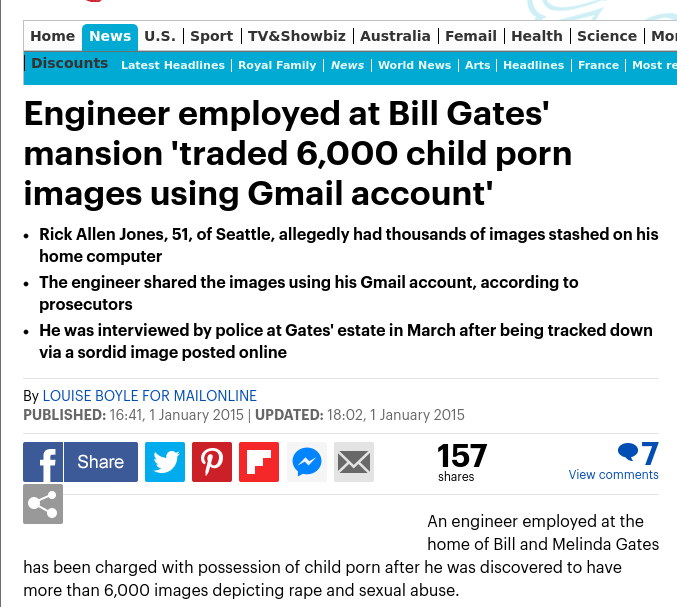 Summary: The pattern of media coverage and especially the timing (delay and choice of dates) ought to raise questions about freedom of the press
THE Gates Foundation and the Gates estate have a scandal in their hands. The more recent one implicates Epstein and the sex trafficking ring — a subject which was explored extensively in the mainstream media earlier this year. In part one, part two, part three and part four we covered something that the media mostly abstained from mentioning and it seemed apparent at the time that there were gagging attempts or at least self-censorship. The above are two among very few reports about this (Seattle PI, KIRO 7, UK Daily Mail, and another one). That's not some very small case but a rather big one, spanning a long period of time with police and courts involved. This was mentioned here a couple of days later only because I watch the news very closely, even at the turn of the year.
"I was already suspicious of the situation with his employee," one source told us, "before the Epstein connection was made public."
"Tried reaching out to the KIRO 7 reporter who covered the employee, didn't get a response, and then they removed the video from the website (updated the article date, too). I tweeted about it, it started gaining traction, and then they restored the video. Seemed too coincidental to me."
Two more things are noteworthy here:
It took the media a whole year to report on it. The criminal court file was opened a year earlier.
This was covered on one of the quietest day (or two days) of the year while most people are on holiday.
We choose to not say much about removal of the video because unlike the above two factoids it might be down to them trying to reduce bandwidth consumption. █
Permalink

Send this to a friend