06.15.21
Gemini version available ♊︎
Previously in the series: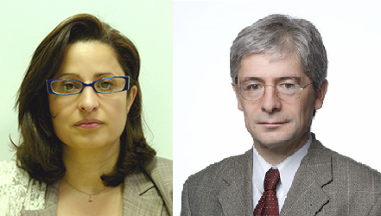 In January 2019, Ficsor (right) replaced Niloofar "Nellie" Simon (left) as chef de cabinet in Alicante before joining Team Campinos at the EPO in Munich in March 2020.
Summary: Cross pollination in Alicante and Munich serves to show that people aren't picked for their skills and experience; it's like a private club or a clique
Miklós Bendzsel's term as director of the Hungarian Intellectual Property Office (HIPO) came to an end when he retired in 2016. In the normal course of events – based on the principle of Buggins' turn – his deputy Ficsor could have been expected to take over at the helm.

But for some reason Ficsor didn't slip into Bendzsel's shoes. It's not clear whether this was due to a lack of interest on Ficsor's part or whether there might have been some hidden political factors at play here.
There has been speculation that Fiscor could have fallen out of favour with Viktor Orbán's regime which had been in power in Hungary since 2010.
It is an entirely plausible hypothesis that Ficsor's "globalist" mindset and his close involvement with the EU trademark agency OHIM/EUIPO could have brought him into conflict with his more nationally-minded and EU-sceptical political masters in Hungary.
Whether he jumped or whether he was pushed, the fact is that at the same time as Bendzsel retired in 2016, Ficsor left the HIPO and moved on to fresh pastures in the private sector.

Between July 2016 and March 2017, Ficsor was Director of IP Protection at Gedeon Richter plc.
To be more precise, he took up a new position as the Director of Intellectual Property Protection at Gedeon Richter plc in July 2016.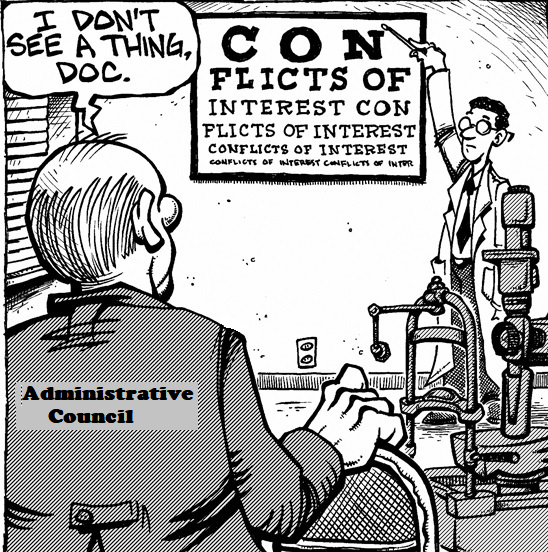 Gedeon Richter Plc. is a Hungarian multinational pharmaceutical and biotechnology company headquartered in Budapest. It is one of the largest Central and Eastern European companies in this sector and has operations in over 40 countries.
The company was founded in 1901 by Gedeon Richter, a Hungarian-Jewish pharmacist, and its establishment marked the beginning of the development of the Hungarian pharmaceutical industry.
In 1942, Richter was stripped of his position as director due to anti-Semitic laws enacted by the pro-German Hungarian regime, and he was subjected to a "house-ban" from his factory. However, he continued to manage the company from his home with the staff he trusted. Even though he had the opportunity to escape from Budapest and move to Switzerland, he opted to remain in hiding with the assistance of Raoul Wallenberg. In December 1944, Richter was caught and murdered by members of the pro-German Arrow Cross Party and his body was thrown into the Danube.
Today, Gedeon Richter plc – has a primary listing on the Budapest Stock Exchange and a secondary listing on the Luxembourg Stock Exchange. Its market capitalisation at the end of 2020 was approximately EUR 3.8 billion.
For some unknown reason, Ficsor's dalliance with the private sector didn't last very long – less than a year in fact.
He left Gedeon Richter in March 2017 and soon afterwards he re-entered the public sector by taking up a position at the EU trademark agency EUIPO in Alicante, where – by a curious coincidence – his old buddy Campinos was still in charge.
Ficsor's new public sector career at the EUIPO started off in the International Cooperation and Legal Affairs Department where his job title was "Deputy Director responsible for the European Cooperation Area".
When a similar position was advertised in 2016, the staff grade indicated was "AD 12″. The monthly basic salary for EU officials at this staff grade is between EUR 11,671 and EUR 13,205. These are tax-free sums which are typically supplemented by additional allowances and other perks.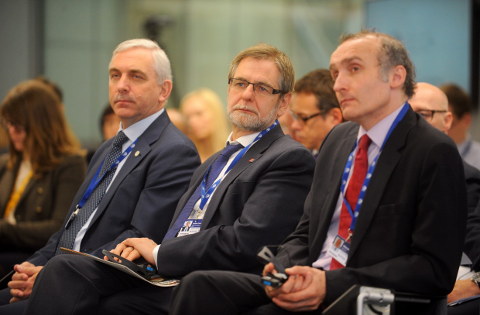 Campinos departed from the EUIPO in Alicante to take over from Battistelli in Munich when the latter's eight-year reign at the EPO ended in June 2018.
Six months later – in January 2019 – Campinos' chef-de-cabinet from Alicante, Niloofar "Nellie" Simon, took over as the new Vice-President in charge of the EPO's "Corporate Services" (warning: epo.org link) Department. "Nellie" Simon was the replacement for Battistelli's Croatian bulldog Željko Topić who finished his term in Munich in December 2018 and headed back to Zagreb to set up his own private company Topić IP d.o.o. with the help of a bogus claim to have qualified as a European Patent Attorney, apparently obtained with the connivance of Campinos and Christoph Ernst, the new EPO Vice-President in charge of Legal and International affairs.
Meanwhile, at the EUIPO, Ficsor moved in to fill the position left vacant by Simon and became chef-de-cabinet [PDF] to Christian Archambeau, Campinos' successor in Alicante.
A little over a year later, this game of "musical chairs" between Munich and Alicante was followed by an episode of "revolving doors", of the kind which is all too familiar to EPO observers.
In March 2020, Ficsor left the EUIPO to join Team Campinos in Munich where he was appointed to a position as a Principal Director (PD) in the EPO's Legal and International Affairs Directorate, known internally as DG5.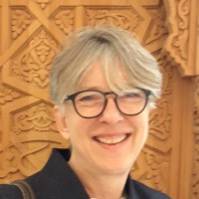 The former PD 5.3 Heike Wieland jumped ship from the EPO in January 2020.
According to EPO insiders, Ficsor was parachuted in as a replacement for the former PD 5.3, Heike Wieland, who jumped ship from the EPO in January 2020.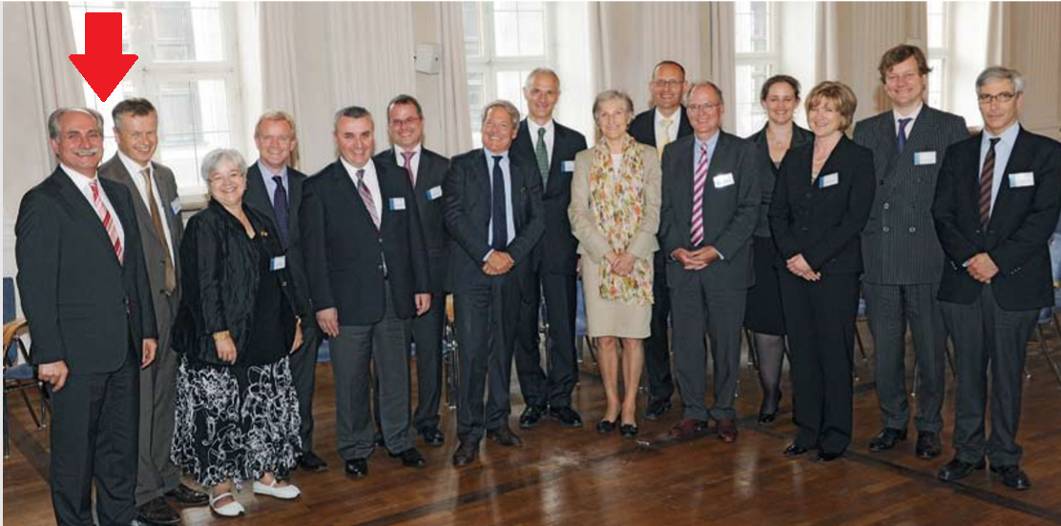 Under Battistelli, Wieland played a leading role in the prosecution of many disciplinary procedures, including those conducted against staff representatives and SUEPO officials.
However, she is reported to have fallen into disfavour with Battistelli as a result of the very public debacle in the proceedings G2301/16 (warning: epo.org link) where the Corsican despot was caught threatening the Enlarged Board of Appeal in June 2016.
Wieland somehow managed to survive Battistelli – perhaps due to the protection of her compatriots Raimund Lutz and Christoph Ernst – but her internal standing at the EPO never really recovered from the Enlarged Board debacle in June 2016 and she finally cashed in her chips at the start of 2020 to pursue a career as a private practice lawyer in the field of aviation law.
In the next part we will conclude our review of Ficsor's career and look at his well-deserved reputation as an IP maximalist and an enthusiastic advocate of "software patents". █
Permalink

Send this to a friend