We Temporarily Have Two Gemini Capsules
They're both authentic and secure, but they're not the same
THE Gemini Protocol is very important to us. The Web is getting smaller and increasingly void of news, whereas Gemini space (or Geminispace; some turned it into a single word) is growing.
As part of the upgrade we moved to native Gemini support. Just like in Tux Machines, everything we publish to the Web is instantaneous available in Gemini. The main problem is, the new Gemini capsule only contains pages added since the upgrade, not before it. For the old pages, one should visit gemini://gemini.techrights.org/, which is very large. The new pages are in gemini://techrights.org/. Gemini software is needed.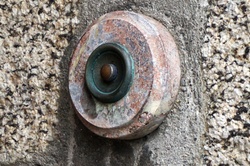 This situation is temporary and we hope it clarifies things, as some loyal readers asked us about it in private. Putting behind 17 years of WordPress and almost 14 years of MediaWiki takes time. Gemini depended on both, so that too takes time to sort out. It used to import changes and/or new material from WordPress and MediaWiki over RSS. Things have changed and will change some more.
Since the upgrade to the static page generator we've generally been more productive. We publish more material now. We hope to maintain and maybe improve this pace in years to come. In terms of traffic, it's a lot more than we expected. We can serve pages a lot faster, which helps. █