Gemini and Web in Tandem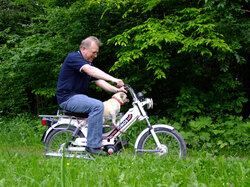 THE one big (yet under-appreciated) aspect/upside of this site's upgrade is that Gemini is generated at the same time that the HTML version gets generated, and both are hosted on the same machine. In the past there was a lag or rather long latency, as conversions from HTML to GemText were initiative by a remote machine, connecting to the server from home.
Yesterday we saw a "EuroBSDCon 2023 report" [1] stating that it "was bi-posted to Gemini and the Web". It's good to see more sites that we follow recognising the importance of Gemini and then adopting it. BSDs seems to be more friendly towards old hardware, whereas Linux keeps getting bigger and bigger while throwing out support for "legacy" (old) hardware. The latest episode of "BSD Now" [2] speaks of breathing new life into "a 15 years old laptop".
Gemini is not for old machines, but it can be used on them too. We're already learning, over IRC, that out new site is fully compatible with simple command line- and ncurses-based Web browsers. Failing that, there's Gemini. █
Related/contextual items from the news:
[New to Gemini? Have a look at my Gemini FAQ.] This article was bi-posted to Gemini and the Web; Gemini version is here: gemini://gemini.circumlunar.space/users/kraileth/neunix/2023/eurobsdcon_2023_pt1.gmi This article is going to be a long read.

Do one thing and do it well, Turning a 15 years old laptop into a children proof retrogaming station, Old Computer Challenge v3: day 1, It Takes 6 Days to Change 1 Line of Code, Rejected GitHub Profile Achievements, that old netbsd server, and more