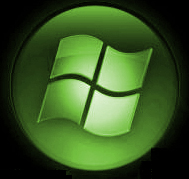 Summary: Along the lines of "greenwashing", Microsoft resorts to rebranding products with the number "7", falsely/wishfully thinking that this alone would rescue dying products
THE reality behind Vista 7 is not so positive and Vista 7 hardly makes the news anymore (Microsoft still boasts fake numbers, which are fake for reasons we explained before). Microsoft has given away many free or heavily-discounted copies of the operating system in order to secure further erosion/loss of rights (change is coming with SP1 like any subsequent release of Windows which gets more restrictive).
Watch how Microsoft uses
marketing students
as free labour with which to market Vista 7.
DID reality-TV inspire a marketing campaign for Microsoft? The software giant is using a tactic seen in The Apprentice to help develop a campaign for its new office software -- along the way tapping into the minds of hundreds of university marketing students.

Last year, competitors on the Australian version of The Apprentice were asked to put together a marketing plan for the launch of Windows 7 as part of the company's sponsorship of the Nine Network show.
Microsoft
used 777 bloggers in Korea to do something similar
for Vista 7. It gave them food in exchange for blog posts that glorify Vista 7. This might not qualify as
AstroTurfing
, but the net effect is the same.
Here is
Microsoft offering lunch
(reminiscent of those luncheons [
1
,
2
]) to people who help Microsoft in an event about optimising IT, HR, sales, and marketing.
New PR pieces from Ina Fried
promote more of Vista 7 and there are also
bus tours
. Here is
Microsoft booster Marius Oiaga
doing the same thing. It's like a band of PR agents, nonchalantly acting as though they report the news, but all they do is act like salespeople. Perhaps it's the only way to get so-called 'news sites' funded these days.
Sometimes it's lonely in IT. Your organization used to upgrade all the time--well, at least at regular intervals--but now it's a rare occurrence. Technology has moved on, but you're stuck in the 2000s, running Windows XP and maybe even Microsoft Office 2003. Redmond feels your pain, and it's taking a road trip to ignite change, upgrade the nation's Windows desktops and servers, and maybe sell some software in the process.
Fried is also
promoting
that rotting corpse that keeps changing brand names. It is Microsoft's embedded platform which does so badly in the market that Microsoft keeps changing its name endlessly, hoping that a new identity alone would sell old rubbish.
"...Microsoft keeps changing its name endlessly, hoping that a new identity alone would sell old rubbish."So, Microsoft is renaming again as a key strategy, thinking that adding the number "7" to dying products (like it did with Windows Mobile) will magically save them somehow. Quite a few sites gave coverage to this irrelevant news [1, 2, 3, 4, 5] of a renamed platform and Intel gave it lip service [1, 2, 3], probably because the embedded space is dominated by other architectures like ARM's (with Linux or other well-established RTOSs). The Register was the most shameful among the bunch with its promotional headline that reads, "Microsoft: 'Prepare for 15 billion more clients'" (The Register doesn't challenge them for ridiculous claims)

15 billion more Windows clients? They wish. The matter of fact is that desktops don't amount to much of computing in general -- a fact that Microsoft prefers people to forget.

The platform that's growing in embedded devices is actually Linux. Microsoft will try to harm Linux in this area using software patents, simply because it cannot produce better platforms than Linux and then compete fairly.

The Microsoft boosters characterise Microsoft aims rather than reality, as if just repeating Microsoft's fantasies will help them be fulfilled.


Microsoft realizes that now, so with Windows Embedded 7 -- which released to manufacturing Tuesday -- it's aiming to put the operating system and the media player in the TV where it now says they belong.
No, smart televisions these days run Linux a lot of the time. They just don't advertise this fact. Windows is irrelevant to television manufacturers; in fact, some years ago they said that they avoided Windows because of security/technical issues, not price. Linux is just better than Windows, technically speaking.
"Forget about improving any products then. Microsoft is just concerned with branding now."Along the lines of "greenwashing", we are calling Microsoft's strategy here (as well as in Windows Mobile) the "seven-washing" of products. To quote Wikipedia, "Greenwashing (green whitewash) is the practice of companies disingenuously spinning their products and policies as environmentally friendly, such as by presenting cost cuts as reductions in use of resources. It is a deceptive use of green PR or green marketing. The term green sheen has similarly been used to describe organizations that attempt to show that they are adopting practices beneficial to the environment."

Similarly, to rephrase the above, seven-washing (seven whitewash) is the practice of Microsoft disingenuously spinning its products and policies as Seven-oriented, such as by presenting bloat cuts as reductions in use of resources. It is a deceptive use of Seven PR or Seven marketing.

Lo and behold -- in other news: "Microsoft's marketing reorg emphasizes holistic branding"

Forget about improving any products then. Microsoft is just concerned with branding now. Remember "Bing" aka "Kumo" aka "Live" aka "MSN".

Later on we will show how Microsoft is washing bad products with the word "cloud", which is supposed to be soothing. There is also the "R&D" (or "research") hype, which is supposed to make something or someone seem more sophisticated, like the "white coat" cloak for fake/placebo medicine or even celebrity endorsements. It's all PR.

From ZDNet we learn about more Microsoft PR:


San Francisco is being infiltrated this week with marketing gurus, web developers, and social media manufacturers at Web 2.0 Expo. And prizes are to be won.
Microsoft loves gifting people with prizes. It even
gave such incentives to people who wrote positive things about Vista 7 in Twitter
. Some things never change.
⬆
"Asked how small software companies could compete on products that Microsoft wants to fold into Windows, [Microsoft COO Bob] Herbold told Bloomberg News they could either fight a losing battle, sell out to Microsoft or a larger company or 'not go into business to begin with.'"
--Newsweek, March 1998