Eye on Microsoft: Company Makes Top 10 of "Most Hateable Companies"
Dr. Roy Schestowitz

2010-07-09 07:15:32 UTC
Modified: 2010-07-09 07:15:32 UTC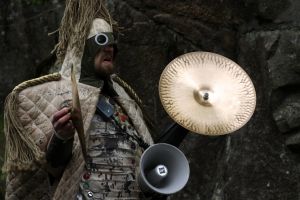 Summary: CNN makes Microsoft one of the winners in a "most hateable companies" ladder and even Microsoft employees ridicule the company's products
●
Most hateable companies (not named BP)
#10. Microsoft

[...]

The company's stock has gone absolutely nowhere in the past five years and Apple now is worth more than Microsoft.
●
Microsoftie: KIN failure was an embarrassment across campus
Granted, it's just one Microsoftie emailing a tech blog with his/her own assessment of the mood on campus when the news broke - but I can't imagine that anyone on the KIN team was feeling all that upbeat when the news of killing the KIN hit the blogosphere.
Recent Techrights' Posts
Growing some good in one's garden
CacheWarp AMD CPU Attack Grants Root Access in Linux VMs

Links 03/12/2023: New 'Hey Hi' (AI) Vapouware and Palantir/NHS Collusion to Spy on Patients Comes Under Legal Challenge

Links for the day
IRC logs for Saturday, December 02, 2023
Links for the day
GNU/Linux news

Professor Eben Moglen: In 1991 Richard Stallman Thought GNU/Linux Was Doomed Due to Software Patents

Back when Linus Torvalds was about to release Linux Prof. Moglen and Dr. Stallman had already spent years developing GNU and refining its licence, the GPL, which Linux would later adopt
TikTok does not embrace Free speech

GNU/Linux Surges to Almost 4% Worldwide on Desktops/Laptops, 2% in Latest Steam Survey (Ubuntu Not the Top Distro)

We've fortunately bet on a winning platform
Links for the day
A straitjacket or lobotomy won't solve this issue

Links 02/12/2023: Pfizer Sued for Lies About Efficacy, Censorship of Scientific Dissent, More Pfizer Layoffs

Links for the day
by Richard Stallman

[Meme] Screenshots of Web Pages (Relevant to One's Article) Are Not Copyright Infringing Anywhere in the World

bullying and hate crimes
IRC logs for Friday, December 01, 2023
been a year!
The circus goes on and on

Links 01/12/2023: Facebook Infested With Malicious Campaigns by Imposters, ACLU Gives Advice on Doxxing and Online Harassment

Links for the day

Just Like Its Budget Allocation, the Linux Foundation Devotes About 3% Of Its Latest Newsletter to Linux, Devotes More to Linux's Rivals

It's just exploiting the brand
Links for the day
GNU/Linux news
Over 30,000 fired this year? More?

It's Cheaper to Pay Bribes (and Produce Press Releases) Than to Pay Fines (After Lots of Negative Publicity)

Does the UK still have real sovereignty or do corporations from overseas purchase decisions and outcomes?
ChromeOS+GNU/Linux combined are about 7% of the "market"

New Report Provides Numerical Evidence That Google Hired Too Many People From Microsoft (and Became Malicious, Evil, Sociopathic)

"Some 12,018 former Microsoft employees currently work for the search and data giant"
Do you still trust "clown" storage?
IRC logs for Thursday, November 30, 2023

Links 01/12/2023: Many Suppressions in Hong Kong and Attempts to Legitimise Illegal and Unconstitutional Fake Patent 'Court' in EU (UPC)

Links for the day