Microsoft IDC Managing Director is Leaving on September 24th, Another Vice President Quits
Dr. Roy Schestowitz

2010-09-05 23:09:47 UTC
Modified: 2010-09-05 23:09:47 UTC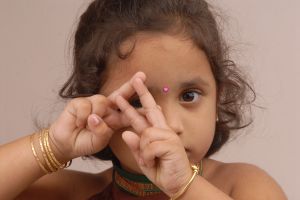 Summary: Srini Koppolu (MSIDC) and Bill Mitchell say goodbye to Microsoft, leaving the company deeper in a gutter
They just carry on moving on, do they not? India's MD (at Microsoft) was quitting not so long ago (mentioned in 2008) and now it's Srini Koppolu who says goodbye to Microsoft India, one of the few growth areas of Microsoft (geographically speaking).
Here is some
coverage
from
The Financial Express
:
His last day at Microsoft is September 24. Chatterjee has been with the company for the past 22 years and will now expand his responsibilities to lead MSIDC.
Additional coverage can be found in [
1
,
2
,
3
,
4
,
5
], but it does not offer any fascinating information.
Over at Bangalore
it seems like nobody cares so much about Microsoft
,
unlike their government
.
India's premier science city failed to live up to its reputation as it gave a tepid response to a Microsoft-sponsored workshop here on the concept of the "virtual telescope".

Though the city is host to about 70 scientific and research institutions, including the renowned Indian Institute of Science (IISc), Indian Space Research Organisation (ISRO) and Indian Institute of Astrophysics (IIA), there were only a few takers to peep into the universe or scan the outer space through the computer-programmed telescope.
Looking north at the United States, Microsoft's PR puppet
admits
that Microsoft lost Bill Mitchell.
Bill Mitchell, a corporate vice president who led some of Microsoft's early forays into tablet computing, has left the company in recent months, CNET has learned.
This helps show that Microsoft's efforts in tablet computing are a mess. We will write about this later in the week.
⬆