How Microsoft Taking Over Yahoo! (Proxy Fight/Entryism) Harms the Industry, Not Just Yahoo!
Dr. Roy Schestowitz

2010-09-27 01:29:18 UTC
Modified: 2010-09-27 01:29:18 UTC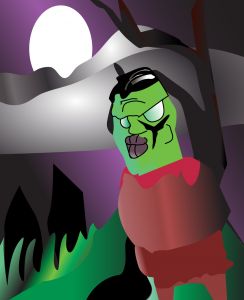 Summary: The public pays the price for Microsoft AstroTurfing, destruction of a competitor with subversive means, and elimination of some free software which anyone could use
SEVERAL days ago we showed that Microsoft was partly accountable for many layoffs at Yahoo!. Those layoffs harmed Free software projects (developers whom Yahoo! paid to improve this software until Microsoft came and funnelled everything in north America to its Windows servers).
Just before the final
Yahoo hijack
(Microsoft and its team ejected Yang, after shaking down his workforce for a long time) there was a lot of spin, government trickery, and
AstroTurting from the likes of LawMedia
. Microsoft behaved like a true thug. Nothing short of thuggery was the pursuit for OOXML, as well. That's just Microsoft's nature. Like a spoiled brat, when it wants something it allows nothing like laws to stand in its way.
"To Microsoft, the cheap destruction of Yahoo! was beneficial on many fronts."Microsoft is technically weak and ethically corrupt, which is why Yahoo! hardly exists anymore as a search engine (Microsoft killed it as an option to many). How is that beneficial to anyone? Less choice, worse for the world, due to less competition over price and quality. The Microsoft boosters are currently bragging about Microsoft Bong [sic] being a threat. Microsoft loses billions of dollar there every years, most recently because it bribes users. Some other publications carry this story [1, 2] and the bribes are a subject we'll deal with in a separate post.

The Microsoft fan press praises the Yahoo!-Microsoft alliance (which old Yahoo! was forced into after its former staff was pressured out/overthrown), but looking outside the financial Web sites we find that "Advertisers May See Rate Hike of Up To 78%"

"The Yahoo-Microsoft Deal Is About To Wreak Havoc In The Search Ad Market" says this one headline and another goes like this: "Ad prices may spike under Yahoo, Microsoft deal, report says"

How is that a good thing? Had it not been for intense AstroTurfing by Microsoft (it was confirmed that they had hired AstroTurfers), Yahoo! would not be happier with Google, still running its traditional stack with a lot of Free software and employed individuals who improve and increase software freedom. To Microsoft, the cheap destruction of Yahoo! was beneficial on many fronts. What a malicious corporation. ⬆