What Apple, Microsoft, and GNU/Linux Mean to One's Freedom and the Bundling Issue Revisited
Dr. Roy Schestowitz

2010-09-30 18:41:19 UTC
Modified: 2010-09-30 18:41:19 UTC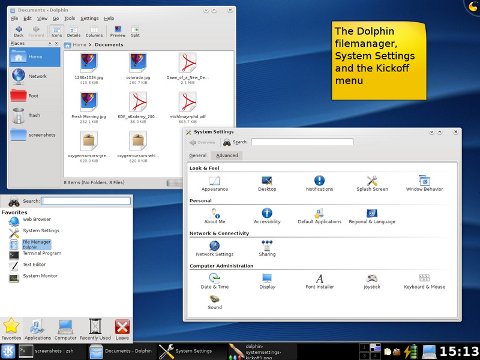 Summary: How Apple and Microsoft actively harm software freedom; GNU/Linux is ready for the desktop, but is the abundance of regulators ready to tackle market distortion and put GNU/Linux on the desktop?
A FEW hours ago we came across this good new article from our reader "Agent Smith", who put together a three-part series on what different corporations mean to Free/open source software. We largely agree with the analysis which in part 2 labels Yahoo! and IBM as "Neutral" and Oracle as "Neutral-Hostile". The last part, part 3, names Apple and Microsoft as most hostile (SCO is probably too small to be covered fully but there are more companies listed at the bottom). Taken from the analysis of Microsoft:
But it was not just that: Code being used in its virtualization supervisor , Hyper-V, also had traces of copy of Open Source projects. Microsoft, caught with the hand in the cookie jar, then quickly made a "donation" for Linux kernel drivers.

In the same spirit of "inspiration" for the work of others, Microsoft has also been inspired by Plurk to create a similar service, MSN Juku. Of course, had to shut it down after it became public their Juku service was a blatant rip off.

Some time ago, Microsoft sued Tom Tom, a maker of GPS devices, about patents on file systems. And recently, sued Salesforce , aggressively and unprovoked, as its CRM system can not compete with the Open Source Salesforce's CRM system.

And then, there are the agreements with Novell, HTC, Samsung, LG, which adds an "imaginary" licensing fee of their patents, so others can use open source projects, of which Microsoft has never helped and never wanted them to thrive.

Besides Mono / Moonlight, which is a time bomb, which enables Microsoft to take actions as Oracle's lawsuit against Google. That is, if the Mono / Moonlight is not ejected from the Linux environment, we can see, in a not too distant future, more ridiculous lawsuits such as Oracle's.
Stuart Jarvis has also just posted this
comparison between Apple and Linux (and Microsoft too, to a lesser degree)
:
How Apple works

Apple sells you hardware that they design and specify and they include software for you to run on that hardware. It works, mostly, very well. If it didn't then they would really be failing – they control everything, know exactly what they need to test with, etc, etc.

How Microsoft works

Microsoft sells you software with basic hardware requirements. They throw in a few drivers for some popular hardware, but mostly your shiny new PC comes with Windows and drivers from the manufacturer already installed. The manufacturer only has to test that their small range of hardware works with Windows and their drivers.
It is worth adding that Microsoft found a way to virtually force people (including OEMs) to buy Windows. This is anti-competitive and
the European Commission should do something about it
because
Windows refunds are still hard to get
, let alone machines with GNU/Linux pre-installed (the refunds of
Vista 7
are
work in progress
).
"Linux has better hardware support than Windows..."
--Stuart JarvisThe importance of unbundling is best explained by Jarvis, who writes: "Linux has better hardware support than Windows (certainly than XP when that was current, I can't compare directly to Vista or 7)." Well, there should be no problem installing GNU/Linux distributions on most barebone hardware these days, so the excuses run out for OEMs. KDE4 works great for any new GNU/Linux user whom I've tested so far. All the hardware -- wireless included -- works out of the box.

"Some vendors will sell you Linux-friendly hardware and even pre-install Linux for you," adds Jarvis. "Make some real Linux hardware, better quality and better presented than anything from Apple, with a Linux distro and Plasma Desktop tweaked to work perfectly with the hardware and sell it as the ultimate home computer. It would take money (big, established vendor money) and balls (no one ever got sacked for selling Windows, you might for this) but maybe, just maybe, you could be the next Apple. But free." ⬆