Eye on Apple: Bans and Anger
Dr. Roy Schestowitz

2011-02-12 08:34:18 UTC
Modified: 2011-02-12 08:34:18 UTC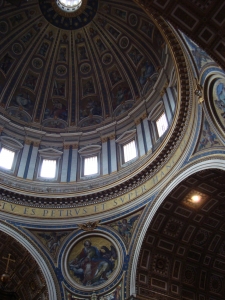 Summary: One religious group snubs another (Apple) and developers -- like users -- flock to Linux
●
Vatican Bans iOS Confessional App
Despite all the hype yesterday that a lowly priest had approved the new confessional app hitting the app store, the truth has now found a way of revealing itself. According to today's Daily Mail, a spokesman for the Vacitan, Federico Lombardi said: 'It is essential to understand that the rites of penance require a personal dialogue between penitents and their confessor.'It cannot be replaced by a computer application'. 'I must stress to avoid all ambiguity, under no circumstance is it possible to "confess by iPhone".'
●
Anger with Apple pushes firms to Android
War looms as Sony hints that it will abandon iTunes

The hardline approach taken by Apple towards media companies selling apps through its iTunes Store could push crucial content partners into the hands of competitors such as Google's Android.

Android has been gaining rapidly on iPhone and a slew of new Android phones and tablets are due out in Australia this year from vendors including Motorola, Samsung, HTC and LG.

IDC telecommunications analyst Mark Novosel predicts Android will overtake Apple's iOS to become the No.1 smartphone platform in Australia by the middle of this year. From preliminary IDC findings, by the end of last year Android accounted for about a quarter of all new smart phones shipped.
Recent Techrights' Posts
Web Monopolist, Google, 'Pulls a Microsoft' by Hijacking/Overriding the Name of Competitor and Alternative to the Web

Gulag 'hijacking' 'Gemini'
Reprinted with permission from Ryan Farmer
The alternate net we need, and how we can build it ourselves

Yet More Microsofters Inside the Board of Mozilla (Which Has Just Outsourced Firefox Development to Microsoft's Proprietary Prison)

Do you want a browser controlled (and spied on) by such a company?
IRC logs for Monday, December 04, 2023
things have changed for Windows in China
GNU/Linux news

Links 05/12/2023: Debt Brake in Germany and Layoffs at Condé Nast (Reddit, Wired, Ars Technica and More)

Links for the day
listening to random people in Social Control Media

Reddit (Condé Nast), Which Has Another Round of Layoffs This Month, Incited People Against GNU/Linux Users (Divide and Rule, It's 2003 All Over Again!)

Does somebody (perhaps a third party) fan the flames?

Who Will Hold the Open Source Initiative (OSI) Accountable for Taking Bribes From Microsoft and Selling Out to Enable/Endorse Massive Copyright Infringement?

it does Microsoft advocacy
Toxic, acidic post in Gemini
Links for the day
a growing mountain of debt and crises
how copyright law works

Forging IRC Logs and Impersonating Professors: the Lengths to Which Anti-Free Software Militants Would Go

Impersonating people in IRC, too
IRC logs for Sunday, December 03, 2023
It's particularly sad because some of the best articles about GNU/Linux came from that site, both technical articles and advocacy-centric pieces
Links for the day
Growing some good in one's garden

Links 03/12/2023: New 'Hey Hi' (AI) Vapouware and Palantir/NHS Collusion to Spy on Patients Comes Under Legal Challenge

Links for the day
CacheWarp AMD CPU Attack Grants Root Access in Linux VMs
IRC logs for Saturday, December 02, 2023
Links for the day