With fiends like these, who needs enemies?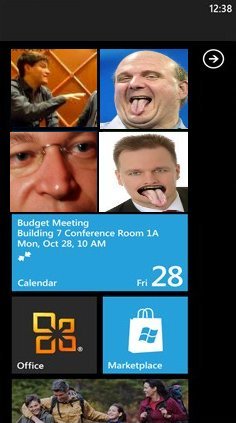 Summary: Miguel de Icaza and other Microsoft boosters are taking the very opposite side (from that of the Linux Foundation and Linux advocates in general) regarding the Nokia-Microsoft deal
The fake 'friends' of GNU/Linux are often covered by Techrights, which strives to provide a lot of evidence to convince those who lack the time to find it that particular companies and people only ever pretend to serve software freedom. Some are "openwashing" (piggybacking the successful phenomenon), but some are maliciously abusing what they only claim or pretend to admire.
Take
Microsoft Florian
for example. He had journalists refer to him as an open source advocate
*
. That's a lie, and it is a lie that served him well in his lobbying efforts. He has just told Miguel de Icaza: "Today Nokia announced it will do more patent monetization. If they have anything RHT needs, could be fun ;-)" (Miguel de Icaza is chatting with anti-Linux people who lobby for Microsoft interests and vice versa).
For those who missed Friday's comments section in
the post about Nokia-Microsoft
,
NetworkWorld
(IDG)
summarised de Icaza's
tweets (he doesn't use Identi.ca) in which he voiced abundant support for the Nokia-Microsoft deal -- yes, that which is a slap on Linux' face (denounced by both Intel and the Linux Foundation). Funnily enough, the Microsoft booster from IDG called de Icaza an "Open source guru" (in the headline), which is also bordering being a lie; he is a Microsoft MVP, maybe a guru of Microsoft software. Suffice to say, the comments section rebuts the nonsense and there are a lot of responses to the outrageous statements from de Icaza (some
cited Techrights
and there's plenty more of it in IRC and Identi.ca), which help show he that is against Free software goals. Some people are
apparently starting to lean towards KDE or other non-GNOME environments because of this
. To quote a new post:
Miguel de Icaza, one of the leading developers of GNOME, has said that he is "psyched" (apparently in a good way) by this. He has been taking a lot of flak from the open-source community for supporting the development of Mono, the open-source implementation of Microsoft's C# programming language and toolkit; while I am wary of Microsoft's moves with regard to Mono, I still do use GNOME-Do, which is Mono-based, and I'm OK with this because it is still open-source. However, de Icaza's support of the Nokia-Microsoft partnership seems to be the last straw, even for me; as a developer of a core technology (GNOME) for Linux systems, how could he possibly support a company that has essentially issued death threats against Linux multiple times?
Yes, but Microsoft MVP Miguel de Icaza is either deaf/blind or ignorant; truthfully, he is neither, so it implies just malice. There is almost nobody else left -- except C# and Microsoft fans perhaps -- who believes this man is in favour of GNU/Linux (which he sometimes ridicules using Microsoft talking points, as we showed here before). By association, Miguel de Icaza's current work not only harms GNOME but also OpenSUSE, which has
another lump of news
(not much going on there anymore).
⬆
___
*
Even though he is just a proprietary .NET developer.