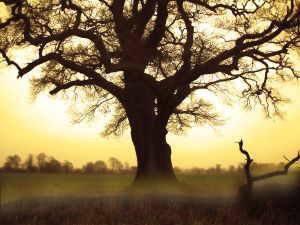 Summary: Firms with Microsoft roots do a disservice to FOSS and a favour to the Microsoft agenda
THE SUBJECT of Microsoft veterans turning to the FUD business was addressed here thrice recently.
This is a serious issue that definitely deserves more attention. One journalist who used to edit the
Linux Today
Web site (Brian Proffitt)
writes about the latest
from
Black Duck
:
I pulled a thread today, and found a little FUD that turned out to be a marketing pitch.

The headline on my newsreader read "Legal Challenges in Android Development," with a byline on Law.com. This sounded like another legal expert taking potshots at Android, so I clicked the link to see what was what.

What I found was an article that, while not as harsh as some I have seen, seemed to single out Android development as more potentially hazardous to a developer's legal health than other open source projects.

Imagine, then, my surprise when I noted that the article's author was Mark F. Radcliffe, who currently acts as the General Counsel for the Open Source Initiative.

The article, in and of itself, wasn't too far afield of any other kind of licensing article a lawyer might put together. Know your license, know what you're getting into, and execute plans accordingly. Open source fans may get jumpy about such advice, because we tend to get defensive, but in truth it's no different than any advice about any license, proprietary or otherwise. "Respect the License" is solid advice no matter the license.
And on it goes.
Black Duck was in fact delivering FOSS FUD for quite a while. Its support of software patents (by action) does not contribute much to its credibility and it is one thing that they have in common with
Microsoft Florian
. the headline in
Linux Today
was
"Is Black Duck spreading FUD about Android for profit?"
Aptly titled. It's a rhetorical question. But Black Duck is not the only for-profit entity which is doing it. There are also many corruptible analysts whom Microsoft pays to parrot its own nonsense and consultant whom Microsoft hires (i.e. pays money to) for bias, or at least for self-censorship. Some of these analysts
eventually receive a wage from Microsoft
, but not before they manage to also pollute the minds of journalists who receive free trips to the US, funded by Microsoft. Recall what we wrote about the standards debate after Winterford had accepted a bribe from Microsoft [
1
,
2
] (and brainwash from a so-called 'analyst',
Peter O'Kelly
, who would later get a job from Microsoft). Sadly enough, this is how the industry works and to be blind to it or unaware of it leads to bafflement.
Interestingly enough, years after the embarrassing incident Winterford highlights the situation with
Silverlight
, whose adopters are being abandoned by Microsoft
like we
showed earlier this month
(the same goes for Moonlight developers, who helped 'openwash' Silverlight and merely pretend it was cross-platform). He notes
that
:
Thousands of Silverlight developers converged on Microsoft's forum pages to ask why there was no mention of Silverlight or .Net in the vendor's brief video preview of the upcoming operating system.

Developers expressed fears Microsoft might let their investment in skills "die on the vine" as Redmond finally embraces open standards.
The same goes for those who went with OOXML, which even Microsoft did not follow (it was just about getting a rubber stamp). Well, maybe it's for the better because OOXML
is a patent infringement
and Microsoft has just lost the case over this in SCOTUS. The
following news
is just in:
The Supreme Court ruled Thursday that Microsoft Corp. must pay a $290 million judgment awarded to a small Toronto software company for infringing on one of its patents inside its popular Microsoft Word program.

The high court unanimously refused to throw out the judgment against the world's largest software maker.

Toronto-based i4i sued Microsoft in 2007, saying it owned the technology behind a tool used in Microsoft Word. The technology in question gave Word 2003 and Word 2007 users an improved way to edit XML, which is computer code that tells the program how to interpret and display a document's contents.

The lower courts say Redmond, Washington-based Microsoft willfully infringed on the patent, and ordered the world's largest software maker to pay i4i $290 million and stop selling versions of Word containing the infringing technology.
We are going to write about this later. Time to
end software patents
, right? Well, Microsoft would not like that. To Microsoft, "bad" patents are only those that are used against it.
⬆