"We've always been shameless about stealing great ideas."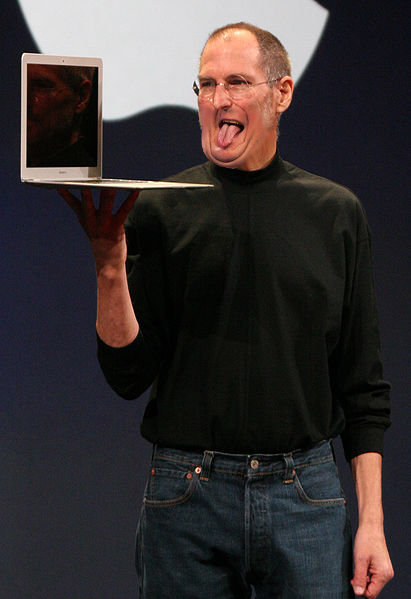 Original photo by Matthew Yohe, modified by Boycott Novell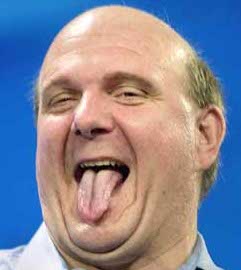 Summary: The patent assault on GNU/Linux and Android carries on, although one of the chief players, Steve Jobs, is calling it quits amid struggles to block the competition (e.g. tablets with Linux)
"Apple plus Microsoft equals 100% of the desktop computer market. And so, whatever Apple and Microsoft agree to do, it's a standard," said Steve Jobs over a decade ago (see the video). Those two companies, Apple and Microsoft, are now collaborating (colluding) in their attacks on Linux. Might the Cook-led Apple be any different? We doubt it, but we can only hope. The MSBBC and pro-Microsoft lobbyists are pushing a distorted version of the story about Apple versus Samsung. For Apple, the decision was somewhat of a defeat, coming to light on the very same day that Steve Jobs decided to step down from his embargo company. If anyone needs proof that Apple is merely a marketing/branding company, it's the reaction from investors to this man's departure. Incidentally, since Samsung is on the receiving end of Apple's thuggish behaviour, it is worth noting that in last night's phone conversation that I had with OIN's CEO (we spoke for almost an hour and a half, touching various issues) it turned out that Samsung (and possibly LG) is not paying Microsoft for Linux per se, so a small correction (error caused by Microsoft disinformation) ought to be made. While LG and Samsung are, according to Microsoft, paying Microsoft for Linux, it turns out that Microsoft just grossly exaggerated this for FUD purposes. The patent deals from 2007 were just for FAT patents. We wonder how many more of those "Linux" deals (e.g. Brother) are just phony extortions over some unwanted and arcane file system. In any case, Samsung and LG are not the sellouts Microsoft would have us believe they are. The interesting thing is, Android was beating iPhone around the time of iPhone 3. It seems likely that Android will beat iPad around the release of iPad 3, as well. No wonder Apple is so frantic and aggressive. The antitrust folks should really pay more attention to Apple's reaction, possibly constituting a cartel.
Looking more closely at Samsung's case, the prior art argument was being used properly [
1
,
2
]. "Watch them wind around when confronted with truth," writes
Jan Wildeboer
separately, regarding this
response
to
Stallman's piece about the "unitary patent"
. Wildeboer, whose origin country helps a quick interpretation of the Apple-Samsung ruling, has also been trying to counter the FUD which came from pro-Microsoft lobbyist
Florian Müller
. This lobbyist pushed his FUD into some news sites. Some pro-patents sites are always looking for damning material that helps validate software patents too [
1
,
2
,
3
] while a Microsoft apologist
continues to daemonise the Google-Motorola deal
(this time using China), even a week after it all happened. Apple's and Microsoft's crusade for "Linux tax" is intended to make those new open source-based platforms that are so disruptive to them "uneconomic", to use the word OIN's CEO repeated a lot. Over in China, where intellectual monopolies are hardly respected, Microsoft is already
infiltrating Linux
to put Microsoft tax on it, as we explained
twice
this week
. Quoting Sam Dean:
Microsoft will be involved with the deployment of NeoKylin Linux...
Yes, it's just like another Novell, i.e. the 'Microsoft Linux' which Microsoft makes money from at the expense of Debian, Red Hat, and others. This is a point that OIN's CEO and I seemed to have no disagreements on. Moreover, as he pointed out, there is clearly an attempt by what he labelled "duopolists" and "monopolists" to just remove competitors from the market. Android is their current target, but GNU/Linux on the server is another. We really must fight back on both fronts. One way is to challenge Android FUD and another is to antagonise Novell-like deals.
⬆