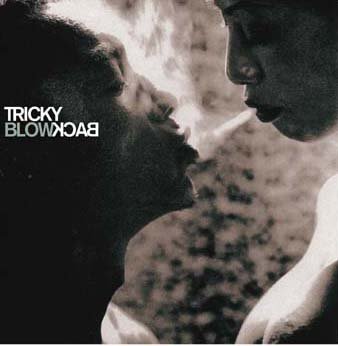 Summary: The public and even Google make some noise over the absurdity of software patents; Apple gets sued by Samsung after it had sued Samsung over Android
Yesterday we published several articles about the excessive intrusion of patents into the smartphones arena. Ars Technica has a similar article about how the fight for smartphones domination became a patent fight.
In the last few weeks, the smartphone industry appeared to produce more lawsuits than phones. Apple briefly managed to stop the sale of the Samsung Galaxy Tab 10.1 in all of Europe, and is now going after the whole Galaxy line. Back Stateside, Google first complained that Microsoft and Apple were using "bogus patents" to target Android, then spent $12 billion for Motorola and its patent arsenal. These are big, high-stakes fights—and the last company left standing may walk away with control over nothing less than the smartphone market itself.
Incidentally,
The Guardian
too wrote about it
on the same day
, claiming that "Lawsuits highlight smartphone ecosystem's prosperity" (the headline) and as a little bit of background it wrote:
First, a word on the general topic of patents. Feast your eyes on this Wikipedia article and you'll see that patents, those erstwhile royal decrees, have been around for a long time. In theory, they're supposed to foster innovation by granting the inventor a monopoly on an original process. In reality, things get complicated. Byzantine patent law has created lifetime employment opportunities for those who are expert in the Talmudic parsing of what is actually, legally patentable.

Back in the tangible, "real-world" days, you could invent a new process to temper steel that would result in taller, safer buildings. In patenting your idea, you'd earn a bit for yourself and encourage others to raise the bar.
More publications explain to their readers the subject of patents from a sceptical point of view. This is progress.
In other news, Google seems to be pushing a bit against software patents. "Fascinating,"
calls it Alan Lord
. "New claim by Google could essentially render s/w patents irrelevant". Here is
the article in question
:
Google urged a federal judge to dismiss a patent-infringement case alleging that it copied Oracle's Java code, arguing that the code installed on Android devices came from foreign device makers.

It is "undisputed" that Google makes Android software available to foreign manufacturers through download only, Google attorney Robert Van Nest noted. He claims that "downloading the software necessarily requires the foreign manufacturer to copy it." The copy loaded onto the foreign-made device is not supplied by the United States.
"Google claims that copied code is not patent infringement,"
claims someone called "Air VPN"
in a Twitter tweet regarding this article.
Perhaps something good might eventually come out from this case, which
the Microsoft booster claims to have escalated to CEOs
and
Groklaw
keeps tracking closely [
1
,
2
], insisting that Oracle is unlikely to win. It is worth noting that
Samsung has begun showing its teeth
. The anti-Linux patent cartels won't have a day field. "Samsung Slaps Apple With Patent Lawsuit in France" says the
headline from Mashable
, providing context by writing:"After numerous patent lawsuits from Apple, Samsung has responded with another lawsuit of its own — this time in France."
When
HTC sued
the
thuggish Apple
, Apple and Microsoft proponents/spinners pretended it came out of nowhere. They sought to portray the Motorola deal as a prelude to aggression.
Timothy B. Lee adds fuel to the fire by
issuing another call (in Forbes) to squash patents on abstract ideas
(including software algorithms). To quote:
So I'm extremely excited that three of the nation's leading libertarian think tanks—Cato, the Competitive Enterprise Institute, and the Reason Foundation—have submitted an amicus brief in the case of Mayo v. Prometheus. As far as I know, this is the first time any of these think tanks has filed an patent-related amicus brief with the Supreme Court, and it couldn't have come at a better time. I'm listed as a co-author on the Cato site, but the brief was actually written for us by the brilliant Christina Mulligan at Yale's Information Society Project. We benefitted from the able leadership of Ilya Shapiro, who supervises Cato's amicus program.

Christina did a superb job of explaining how the Federal Circuit's decisions from the 1990s contradict earlier decisions from the Supreme Court itself. And she also marshals the growing body of empirical evidence that the Federal Court's experiment with allowing patents on abstract ideas has done serious economic damage. Because the Federal Circuit's experiment with expanding patentable subject matter started with software and business method patents, the brief focuses pretty heavily on those two categories of patents.
This comes amid a lot of opposition to software patents and even to
the latest 'reform'
, which the
patent lawyers community rallies around
. Joe McKendrick's summary about it
states that
:
Proposed new patent-reform law may merely speed up tangled system; one observer suggests doing away with software patents altogether.
It is not just software patents, but eliminating software patents would be a good start. As another sign of hope being defensible, the abusively-used patents of Rambus [
1
,
2
,
3
,
4
,
5
,
6
,
7
,
8
,
9
,
10
] seem to have been
sunk for good
.
Reuters
writes:
Two patents that chip designer Rambus (RMBS.O) used to win patent lawsuits against Nvidia Corp (NVDA.O), Hewlett-Packard (HPQ.N) and others have been declared invalid by the U.S. Patent and Trademark Office, according to legal documents.
Why were they granted in the first place? This system is dysfunctional and irreparable.
⬆