Microsoft's UEFI Plans an Attack on the Environment, Not Just GNU/Linux (All in the Name of 'Security')
Dr. Roy Schestowitz

2011-10-12 17:29:28 UTC
Modified: 2011-10-12 19:24:00 UTC
Financial security to Microsoft, environmental disaster for the rest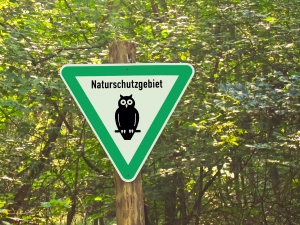 Summary: The lesser-realised problem with machines that are made to include TiVoization for Microsoft compliance; more "security" FUD from Microsoft
IT has been a while since we last wrote about the UEFI scandal [1, 2]. Nothing has actually been resolved, despite the comforting sense that the authorities have been informed and Microsoft issued a statement (which was no reassurance).
Several years ago we wrote some articles about the impact of Windows Vista on the environment, but it wasn't until someone from Asia pointed this out that we
realised TiVoization seriously impedes reuse
:
Consumers Don't Own Computers "Designed for Windows 8", and They Go to Landfills Earlier (Side Effects of "Trusted Computing")



Microsoft Windows 8 alpha is released and downloadable. But no, I am not recommending it. Nor am I denouncing it in favor of GNU/Linux (well, not in this article anyway). What you should be aware of and concerned about as a consumer is those machines labeled as "Designed for Windows 8". Much more so if you care about the environmental and humanitarian problems caused by e-wastes, for these machines will end up much faster as e-wastes than the ordinary machines manufactured now.

Machines labeled as "Designed for Windows 8" have to support UEFI. UEFI is said to have many nice features, which I am not knowledgeable about and will not discuss. But I can assure you that one of those features is a downright hoax, scam, and lie. The "secure boot" feature in UEFI is claimed to make your computer more secure by disallowing intrusions from untrusted sources. This and certain other features in UEFI are important elements of Trusted Computing, a mechanism advocated by Microsoft and other big IT companies. The claim is that booting a computer from an untrusted source (such as a tux usb key which has applications in tourism, education, environment preservation, LOHAS, and ethics) is a security threat and should be avoided.

There is just one tiny problem: it's not you, the consumer, who gets to decide who is to trust. The propaganda claims that the consumers are too dumb (well, ok, actually phrased in a much more polite way) to make their own decisions about whom to trust. ("Microsoft or Chao-Kuei?") Software booting from an untrusted source may contain rootkit, for example, which would gain absolute control of your computer. The real, unsaid intention, however, is to prevent consumers from using alternative players and readers on alternative operating systems to circumvent the human-right infringing and infamous Digital Rights Management. If the big IT companies let you decide whom to trust, then they cannot trust you as a DRM-abiding consumer. With the secure booting mechanism in UEFI, the IT companies finally can trust that you will not be able to ask your computer to do what is best in your interest, for example exercising your fair use right and other rights requested in the digital consumer bill of right.
This abusive behaviour from Microsoft (and Apple) should not be tolerated silently because it is yet another example of using "security" to pass new and self-serving rules that harm everyone's freedom. In a similar vein, Microsoft is smearing the free Web browsers/competition, very much as usual (although the competition does not quite do that itself). This latest attack too uses "security" and
to quote The Register
:
Microsoft has unveiled a website aimed at raising awareness of browser security by comparing the ability of Internet Explorer, Mozilla Firefox, and Google Chrome to withstand attacks from malware, phishing, and other types of threats.

Your Browser Matters gives the latest versions of Firefox and Chrome a paltry 2 and 2.5 points respectively out of a possible score of 4. Visit the site using the IE 9, however, and the browser gets a perfect score. IE 7 gets only 1 point, and IE 6 receives no points at all. The site refused to rate Apple's Safari browser in tests run by The Register.
We recently saw how
Microsoft's friend
used "security" to derail Free/open source adoption in Bristol
.
⬆