It's all about Noorda's Novell, not Ballmer's and Hovsepian's 'new' Novell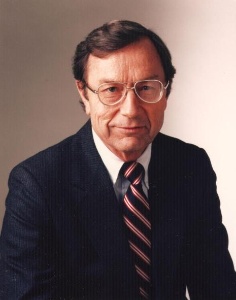 Ray Noorda, who died three weeks before Novell became partly Microsoft controlled
Summary: Clarifications about the Novell vs. Microsoft case and what it's really all about (or who it really involves)
A FEW days ago we wrote about antitrust cases and about Novell's case against Microsoft in particular. It is not about today's Novell, but about Noorda's Novell. Noorda died almost exactly 5 years ago, leaving a legacy that teaches what a corrupt company Microsoft really is (we have some court exhibits in our wiki). It's about a different Novell that existed long ago and was run under completely different reign/leadership. The Novell of the past 5 years was run jointly by Microsoft and now by Attachmate, which is a top partner of Microsoft (apropos, watch some Novell-related videos from Attachmate's BrainShare [1, 2, 3, 4, 5] and some about Groupwise, such as this new one).
SUSE has been decoupled from Novell and it is
doing its own rituals
, pretending that SUSE itself is not in Microsoft's pockets (even though
it is
,
especially since July
) and it's no wonder
that there are delays
. The project has been suffering delays for quite some time and even frequency of releases got lowered
a couple of years ago
. It is
not looking too good
. OpenSUSE only matters for marketing purposes. It
makes Microsoft's GNU/Linux distribution be portrayed as "open" and "community-driven"
. But moving on a bit, it seems as though Mr. Gates will have to leave
his PR/lobbying/investment operations
for a day or two to
explain/justify his crime to the courts
. As Pogson puts it: "Remembering the past should help us avoid a repetition. We shall see whether or not the message was learned. It seems the old "partners" of M$ are continuing to go along. It will take the new power houses of Google and Android/Linux to finish the battle between good and evil in IT." He also wrote about
"harassing customers"
of Android, which is
something we addressed the other day
.
A lot of the coverage of the case against Microsoft comes from Pamela Jones, who is very familiar with this case. So aside from
the continued focus on the Oracle vs. Google case
and analysis of patent trolls
from Professor Webbink
(who already highlighted the connection to
Intellectual Ventures
, Microsoft's patent troll),
Groklaw
covers the Novell case
in
two parts
(so far). Pogson
remarks on Gates' role
while Jones writes:
Today was the first day of the trial in Novell v. Microsoft, the antitrust trial over WordPerfect and Quattro Pro. Novell won the right to this trial on appeal. The US Court of Appeals for the Fourth Circuit reversed Judge J. Frederick Motz's ruling [PDF] on summary judgment in favor of Microsoft, basically on a technicality, and so it's back to Utah they had to go, but with Judge Motz, who is a judge in US District Court in Maryland, where the case had been transferred from Utah, commuting to Utah to stay in charge of the case.

The case matters, because normally Microsoft settles antitrust litigation either before they go to trial or early in the trial, and frankly, I wouldn't be surprised if that happened again.

Our own Chris Brown attended for us today. He says that mainly today was about picking the jury. They sat 12 jurors, out of 45 prospective jurors, just in case. In Utah, where this trial is happening, the judge explained, you only need 6 jurors for civil trials, but things happen, and rather than run out of jurors, they picked double the amount, and he says the judge said all of them would participate if they all make it to the end of the trial. They were then released until the morning, 8:30 AM promptly, and the lawyers then argued about whether the Findings of Fact from the US government's antitrust trial against Microsoft should be called Findings of Fact or just Findings.
This trial will be interesting to watch, but it is not related to the same Novell we were boycotting, the Novell which was a Microsoft ally rather than a foe. The 'old Novell' died just weeks after Noorda had died. The 'new' Novell needs to die because it is actively helping Microsoft promote Linux tax, promote .NET, promote OOXML, and so on. It ought to be noted that
Novell's role in the SCO case
also predates Ballmer's and Hovsepian's leadership at Novell.
⬆
"Now [Novell is] little better than a branch of Microsoft"
--LinuxToday Managing Editor