Microsoft Shrank Nokia and Fed its Patents to Trolls
Dr. Roy Schestowitz

2011-11-23 17:15:44 UTC
Modified: 2011-11-23 17:15:44 UTC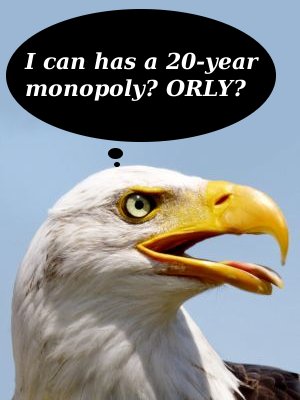 Summary: Nokia will not produce anything of mass appeal, but it will, however, emit patents for Microsoft to attack Linux/Android with


OUR new page about MOSAID will help us keep track of the troll Microsoft plans to use, probably against Android.
Microsoft has taken what it wanted from Nokia and it will leave the corpse to dry up and die like like Yahoo! Even
longtime Microsoft boosters
do not believe that Nokia can save Microsoft or vice versa.
To quote
this new article
:
There are early signs of trouble with Nokia's initial round of Windows-based smart phones.

The Espoo, Finland-based mobile phone company has bet its future on a decision to shift its high-end hardware to Microsoft Windows Phone software and away from its proprietary Symbian OS. The company recently started selling the first fruits of its arrangement with Microsoft, the Lumia 800.

Bernstein Research analyst Pierre Ferragu pointed out a research note Friday that checks on Google Trends finds that the buzz level for the Lumia 800 is about on a part with the Nokia N8, the company's top-of-the-line but poor selling smartphone a year ago. He thinks this one could be a dud, too.
Nokia was about to deliver a great GNU/Linux-based platform before a mole entered the company. The rest is history and we covered it extensively. Now we need to keep a close eye on MOSAID. Regulators should too.
⬆